Best Shopping List for the Winter Sale | 21 Popular Products to Sell for Cold Weather 2023
Winter is here and so is the much-awaited winter sale! It is the best time of year when you can bundle up in a cosy down jacket, sip hot coffee, and shop until you drop. The winter sale is the perfect opportunity to score incredible discounts on a wide range of products, such as winter clothing, home decor, electronics, holiday gifts, furniture, fashion accessories, household appliances, and more. During winter sale time, you can save money and find unique items.
However, before diving into the winter sale, it is important to do some research and plan your shopping strategy. For example, you need to make a wishlist, compare prices, set a budget, or even pay attention to limited-time offers and specific discounted deals. This looks like a bit of a hassle. In this blog post, we will guide you through the process of finding the best deals during this winter sale. We gathered up the best shopping list that contains 20 top-selling products for the cold weather. So grab a cup of coffee and get ready to save big!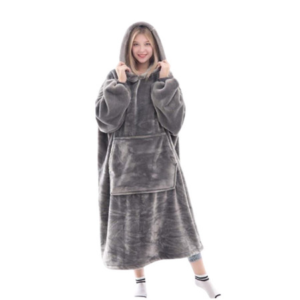 WAS: $59.99
WINTER SALE: $23.99
Help you tolerate the chilly weather with this wearable blanket hoodie. It comes with a unique giant-pocket design, allowing you to hold everything conveniently, such as electronic devices, books, notebooks, remote controls, or snacks. Suitable for men and women of all shapes and sizes, our hoodie blanket includes cosy flannel and thick Sherpa, which is soft, warm, and skin-friendly.
Additionally, the warm blanket jacket serves different purposes. You can wear it to enjoy winter leisure time at home, such as watching TV, playing video games, or reading a book. It is also great for students to study while keeping warm during cold days. Furthermore, you can also use it when camping, travelling, participating in sports events, attending concerts, and more.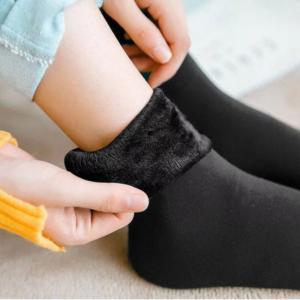 WAS: $29.95
WINTER SALE: $9.95
Keep your feet cosy and dry with our winter fleece socks. They offer durability and wear resistance with premium and windproof fabric. Due to their cold resistance of up to -30 degrees, the socks guarantee top performance to withstand the chill.
Besides, the interior is thicker and softer, giving you enough comfort and warmth. Additionally, the socks have an imitation cashmere lining to store and retain heat. Available in stylish black and a universal size, this pair of socks fits most foot sizes, ensuring a comfortable winter fit for everyone.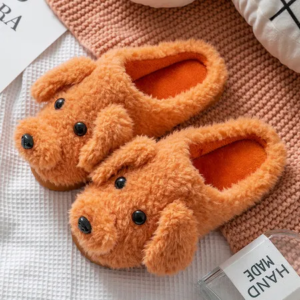 WAS: $29.99
WINTER SALE: $14.99
Keep your feet feeling warm and fuzzy with our cute teddy slippers that use sheepwool-like fabric and high-quality memory foam. It is soft, sponge-like, and anti-deformed for years of use. Featuring non-skid soles, our cosy slippers can reduce the risk of slippage and falls by providing you with traction.
Also, you do not have to worry about the damage to your floor surfaces. including tiles, wood, and carpet. Even better, the cotton slipper ensures quietness when you are walking. Meanwhile, it is effortless to wash by hands or machine. Suitable for indoor and outdoor use, our slippers can be used at home, in spa centres, in hotels, on a plane or train, etc.
WAS: $29.99
WINTER SALE: $14.99
Equip yourself to embrace winter's chill with this 3-pcs winter knitted comforter set. Consisting of a superior acrylic knit and thicker lining, the set gives a soft touch to the skin and matches any type of clothing. Furthermore, the stretchy and elastic design makes the knitted kit suitable for most people, giving them the perfect snug fit and lasting warmth.
Better still, the winter knitted accessories boast better heat retention for your head, face, ears, and hands. You can wear them indoors and outdoors for any activities, like daily wear, walking your dog, cycling, skiing, snowboarding, running, camping, travelling, fishing, hiking, motorcycling, and more.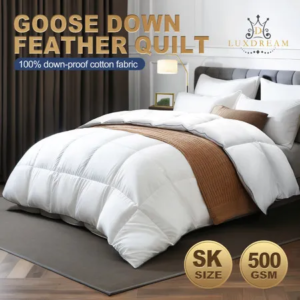 WAS: $699.95
WINTER SALE: $269.95
There is nothing better than sleeping in the cosy comfort of your bed during a chilly winter. Its grand size of 240 cm x 270 cm is ideal for any bed. Our duvet quilt features a 5000GSM weight, providing you with the perfect amount of warmth and insulation while being breathable enough to keep you warm all night.
Moreover, the duvet is made from high-quality cotton with a 233 thread count for a tightly woven texture, ensuring that the filling will not poke through. At the same time, the filling is washable so that it retains its fluffiness and purity, giving you a superior night's sleep. Not only that, but our winter bedding comforter is durable, elegant, and easy to maintain.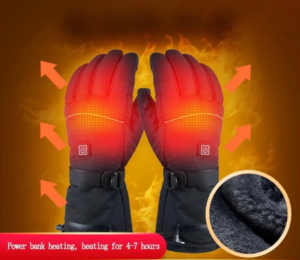 WAS: $89.95
WINTER SALE: $50.95
Keep your hands warm and reduce the risk of frostbite on extremely cold days by using our heated gloves. This pair of heated gloves is a perfect blend of high-grade and tensile nylon and electronic components, making it a must-have for winter outdoor activities such as hiking, fishing, hunting, dog walking, snowboarding, cycling, and skiing. It offers a large heating area to provide hands with comfortable and consistent warmth throughout the day.
The gloves come with three heating levels to best suit your different needs. With a simple one-button control, you can easily switch between high heat, medium heat, and low heat. With dimensions of 32 cm x 12 cm x 7 cm, our gloves provide a comfortable and snug fit. Enjoy your favourite outdoor activities with the ultimate protection without worrying about cold hands.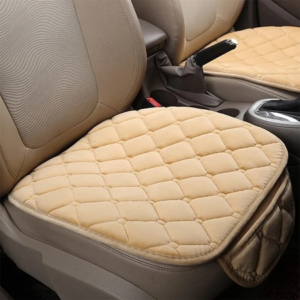 WAS: $49.95
WINTER SALE: $22.95
Enhance the comfort and aesthetics of your car's interior with this universal warm seat cover. With high-quality materials, our car seat protector guarantees durability and reliability for many years. It is breathable, wear-resistant, and long-lasting, providing you with the ultimate convection and comfort regardless of the season.
Suitable for all standard car seats, our car seat cushion is environmentally protective and easy to clean, making maintenance a breeze. Portable and easy to install, this car seat cover protects and extends the life of your vehicle's upholstery, especially if you have kids eating and drinking in the car.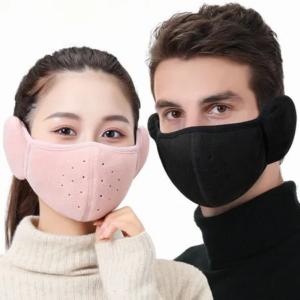 WAS: $29.99
WINTER SALE: $9.99
This winter mask is a unisex design that blends with polyester, wool, and fur, providing optimal warmth and comfort during the colder seasons. Featuring breathable holes, the mask allows wearers to breathe freely without feeling suffocated. In addition, the wrap band ear warmer offers extra insulation and keeps the ears warm in harsh weather conditions.
Better still, its size fits all, making it a convenient and practical accessory. Whether you are engaging in outdoor activities, cycling, or riding, this cold-proof mask will shield your face from chilly winds and maintain a comfortable temperature. It is an ideal option for outdoor enthusiasts who are looking to stay cosy and protected during the spring, autumn, or winter seasons.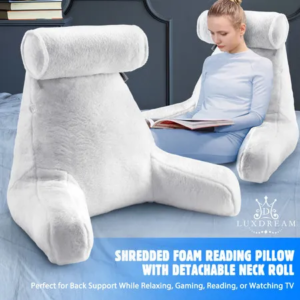 WAS: $119.95
WINTER SALE: $59.97
This back support pillow is the perfect blend of comfort and support for resting or relaxing in bed during the cold months. Together with shredded sponge and memory foam, our bed pillow offers utmost comfort and firm support for your head, back, waist, and legs. What's more, it comes with an adjustable and detachable neck roll for added neck support.
Also, the husband pillow features an arm support design and convenient side pockets, making it a great choice for anyone looking for ultimate relaxation. Thanks to a handle for easy transport, you do not need to worry about lugging it around. You can take it with you wherever you go. In addition, the breathable and plush fabric is soft to touch and removable for easy washing for maximum cleanliness and hygiene.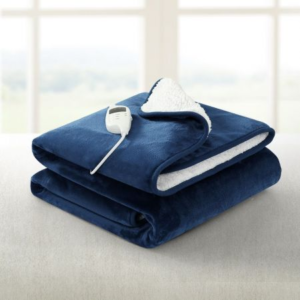 WAS: $101.20
WINTER SALE: $74.95
Indulge in the ultimate comfort and warmth to beat the winter chill with this electric heated blanket. The combination of premium flannel and Sherpa fabric delivers a luxurious feel and soft touch. Moreover, it features an LED display design with nine temperature levels and a convenient nine-hour timer to best suit your needs.
Our electric blanket has an even heat distribution system for uniform warmth. Besides, it boasts low energy consumption to help reduce your electricity costs. Features including overheat protection, automatic shut-off, and SAA/EMC approval work for optimal safety. Plus, it comes with a detachable controller and removable cables for convenience and ease of use. This blanket is easy to maintain with washing it by your hand or machine.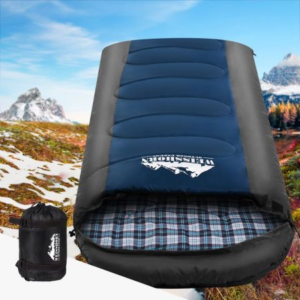 WAS: $89.26
WINTER SALE: $64.95
Increase warmth and protection from the elements for outdoor activities with this sleeping bag. Our outdoor sleeping bag features a durable 190T polyester outer layer, a soft polyester pongee lining, and a 2-layered hollow fibre filling. It provides exceptional warmth and softness while offering remarkable breathability.
Despite its multiple layers, our sleeping bag remains lightweight and compact, making it effortless to carry during long treks, hikes, and climbs. Additionally, its all-weather protection and tear-resistance boast remarkable durability to withstand rough handling. Together with excellent coverage and strong support, this winter sleeping bag allows you to enjoy the great outdoors confidently.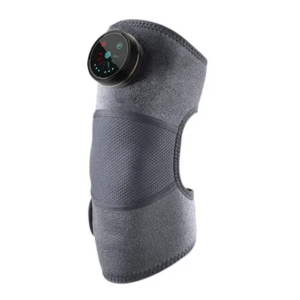 WAS: $79.95
WINTER SALE: $30.95
This heated knee massager is perfect for those who have arthritis because the winter season can exacerbate aches and pains in your knee. It comes with a built-in heating pad and two vibration motors, offering three heating and vibration levels. You can choose the temperature and vibration intensity freely according to your needs.
Furthermore, the knee pad simulates hand kneading and provides pain relief. It can help increase circulation, further relieve muscle pain and cramps, and speed recovery. It is lightweight and suitable for use at home, in travel, fitness, camping, and more.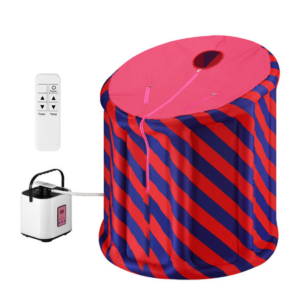 WAS: $299.95
WINTER SALE: $119.95
It is sheer bliss to enjoy the ultimate spa experience from the comfort of your home in the winter months. With CE/SAA PLUS/SAFETY certification, this compact and easy-to-use sauna tent ensures your safety while relieving stress and boosting your energy levels. Our sauna tent is inflatable and foldable, making it easy to store and ideal for those who have limited space.
Including high-quality fabric, the steam tent is waterproof, odour-free, anti-bacteria, and mildew-proof, providing you with a safe and hygienic environment. Plus, thanks to the zippered openings, you can have your hands free. With the versatile remote control and nine temperature modes, you can customise your spa experience according to your specific needs. To enhance your relaxation, you can also add your preferred aromatherapy oils.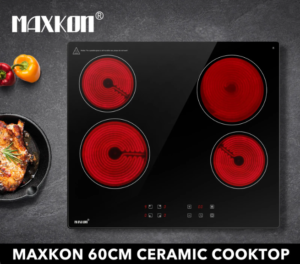 WAS: $699.95
WINTER SALE: $269.95
Keep your body comfortable in the winter with warm meals cooked on our electric ceramic cooktop. With four cooking zones and a powerful 6000W output, this cooktop can make your cooking experience a breeze. Featuring sensitive touch controls, a 9-level power adjustment, and a handy 99-minute timer, you can have all the tools you need to prepare delicious meals for your family or guests.
Besides, the infrared heating elements promise rapid, stable, and even cooking while preventing any risk of overheating. For added peace of mind, the cooktop has an automatic shut-off function and a residual heat indicator that tells you when it's safe to touch after cooking.
With a built-in child safety lock, you can rest assured that your little ones will not accidentally turn on the cooktop. Plus, a high-grade black ceramic glass plate not only makes for easy cleanup but also adds a touch of luxury and style to any kitchen.
WAS: $399.95
WINTER SALE: $199.97
Whether you're looking to stay warm outdoors or enjoy a barbeque in chilly weather, this fire pit is the perfect solution. Our outdoor fireplace consists of heat-resistant Magnesium Oxide and features a sturdy square frame. It can withstand rust, fire, UV rays, moisture, or severe weather conditions for long hours of use.
With a ventilated base and a robust mesh lid, this charcoal grill ensures efficient fuel combustion while preventing sparks and charcoal ash from splattering. Further, the patio heater has two large handle holes for easy portability, making it ideal for various outdoor occasions, like camping, family gatherings, picnics, and parties.
Even better, assembly and cleaning are hassle-free, hence there is no need to worry about creating a mess. What's more, a simulated stove look adds a touch of charm for grill enthusiasts, and a compact size ensures convenient access for preparing meals for your family and friends. This BBQ grill is certain to elevate your cooking experience to the next level.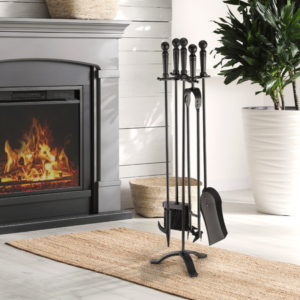 WAS: $129.95
WINTER SALE: $54.97
The 5pcs fireplace tools set is a perfect integration of functionality and style, which is ideal for the homes of fireplace owners. It includes a poker, shovel, brush, tongs, and a stand, allowing your fireplace to stay clean and run efficiently. Featuring solid cast iron in a black coating, our fire tool set is long-lasting, fire-proof, and heat-resistant for your safety.
What's more, it adds a decorative touch to your hearth and complements the surrounding decor. This firepit tool kit is ergonomic for easy handling and practical convenience. Perfect for any firepit, our firepit tool accessories are easy to store and install.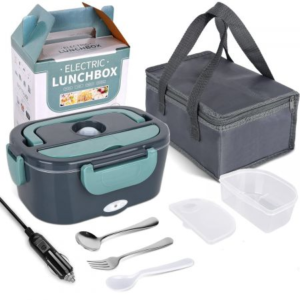 WAS: $79.95
WINTER SALE: $39.99
Heat up your meals conveniently and quickly with this electric lunch box. Featuring high-quality and food-grade materials, the food heater is high-temperature resistant, non-toxic, eco-friendly, and safe to use. Adopting the latest heating system, our electric food warmer can warm your food fast and easily, allowing you to enjoy healthier homemade food wherever you are.
Aside from heating meals on cars or trucks, this lunch warmer is also perfect for homes, schools, hospitals, offices, or construction sites. Moreover, it is space-saving and requires minimal storage when not in use.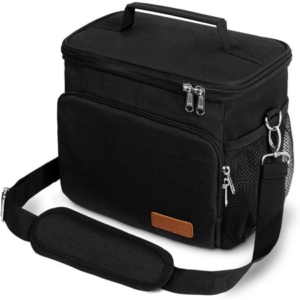 WAS: $59.95
WINTER SALE: $29.99
Keep your food items hot and fresh for much longer in the winter by using this insulated lunch bag. It is the perfect companion for your on-the-go meals, picnics, road trips, lunch at the office, school, or beach outings. Its interior comes with eco-friendly EVA material and 5mm thick insulation pearl foam. The 300D polyester and composite tarpaulin outer fabric create additional protection.
It is BPA-free, lead-free, and safe to use. Besides, a triple insulation system ensures that your food stays at the desired temperature. Leakproof and waterproof, the lunch box has a reinforced handle on the top and a removable and adjustable shoulder strap for convenience and portability. Better still, it is easy to clean up the spills by simply wiping the sauce off with a wet cloth or napkin.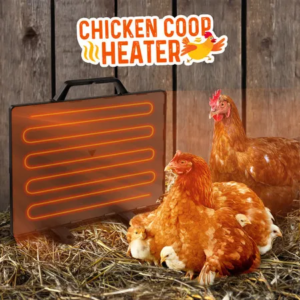 WAS: $139.95
WINTER SALE: $79.98
Humans need to keep warm, and so do animals. This chicken coop heater guarantees that your newborn chicks stay cosy during chilly or wet days. Its high-performance panel can provide warmth within a 40 cm radius exactly where it is needed. What's more, the low-output heating element, using only 140 watts, effectively shields your birds and poultry from the cold and prevents frostbite without the risk of overheating.
Not only is the panel heater safe to use around your flock, but it is also energy-efficient, helping you reduce electricity expenses. Moreover, the poultry heater offers a temperature range of from 30 to 75 degrees Celsius, providing optimal comfort for your feathery friends. With a portable design and a long cord, you can easily take this heater anywhere you need it.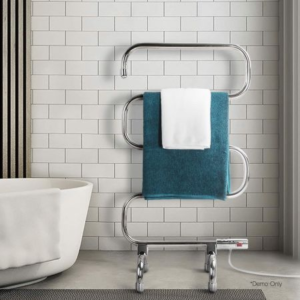 WAS: $135.48
WINTER SALE: $99.95
Dry your towels or garments quickly during winter or damp days with this 5-rung electric heated rail. Featuring five heated rods, the towel dryer offers ample space to hang and dry multiple items at once. You can use it for drying towels, clothes, baby blankets, and more.
Besides, the constant temperature allows you to set the desired heat level between 40 to 50 degrees Celsius, ensuring your items dry quickly without overheating or damage. With a fast heat-up time of just 3 to 5 minutes, the drying rail is always ready to use when you need it. Its high-quality polished stainless steel frame ensures it looks sleek and guarantees longevity and durability.
Further, a sturdy base contributes to extra stability. It works quietly and safely while minimising electricity consumption. The installation could not have been easier with the easy-to-follow instructions. Moreover, our heated rack is foldable for minimal storage, making it a space-saving solution for any home.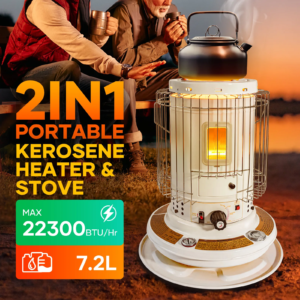 WAS: $799.95
WINTER SALE: $299.97
Get a reliable and cost-effective solution to heating your space with this versatile kerosene heater stove. Crafted from sturdy material and fortified with a rust-resistant coating, our kerosene stove is capable of enduring frequent use and lasting a long time. Its effortless operation and 360-degree radiant heating system ensure quick and efficient warming. With its adjustable flame control design, you can easily adjust the flame to your desired level.
To ensure safety, the heater comes with an automatic shut-off switch that prevents accidents in the event of tip-overs. Additionally, it serves as an excellent backup heat source during power outages triggered by hurricanes, heavy rain, or snowstorms. The portability design makes it suitable for various spots, such as homes, garages, workshops, camping trips, picnics, etc.
Aside from the mentioned products on our shopping list for winter, we have amazing deals on a wide range of products that you won't want to miss out on. Get ready to save big and stay warm and comfortable this winter!
Comments
comments