Afterpay Day Sale 2022 | Up to 90% off Deals from 17th to 20th March
Want discounts, savings and reductions on your selected products in the shopping cart? Well, a mega online shopping event – Afterpay Day is right around the corner which will last four full days kicking off on March 17 and running until March 20. On these days you can shop a wide range of massive sales from your favourite or trusted retailers both online and in-store. BestDeals provides afterpay day deals of up to 90% off and covers broad categories to meet the various needs of customers. We put together a list of best-selling products for your reference.
Rechargeable Mosquito Zapper and Fly Killer – Portable USB LED Purple Light Mosquito Trap – For Home and Camping Using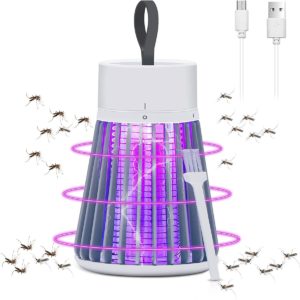 AfterPay Day Discount  — 58% OFF   
Adopting the principle of phototaxis of mosquitoes, this electric bug zapper attracts the mosquitoes and bugs flying into the high-voltage network with special wavelength ultraviolet rays which will discharge and kill the mosquitoes. Available in a stylish and compact design, this fly killer is safe, energy-efficient and quiet without affecting sleep. Furthermore, the 0.28 inch pitch effectively protects the fingers from accidentally contacting the power grid, which is safe for children and pets. Functional and portable, the mosquito zapper can defend against most kinds of mosquitoes and flies, making it great for indoor and outdoor use, such as courtyards, backyards, bedrooms, kitchens, living rooms and field camping.
Portable Charcoal Grill, Charcoal BBQ Grill for Camping Picnic, Indoor and Outdoor Charcoal Grill with Smoker Charcoal Grill
AfterPay Day Discount — 44% OFF   
This barbecue grill is made of highly heat-resistant painted food-grade stainless steel for long-lasting service and is easy to clean. Large enough to cook foods for four to six persons at the same time, the grill can hold different types of foods such as pork, steak, hot dog, fish, corn and vegetables. Moreover, it can be folded into an ultra-thin flat shape with a small footprint and for easy movement. Hence whether you are going to a park, camping or attending a party, you can easily take this portable barbecue grill. Better even, the four-corner support structure can withstand a large weight. The net tongs allow you to easily pull off the grill net for adding charcoals during BBQ. The detachable grille makes cleanup simple and convenient, while the dust collector and the bottom hole enhance the airflow and charcoal burning. It is easy to set up without requiring screws.
Neck and Shoulder Relaxer, Cervical Traction Device for TMJ Pain Relief and Cervical Spine Alignment, Chiropractic Pillow Neck Stretcher(Blue)
AfterPay Day Discount — 50% OFF   
Constructed of dense and soft foam, this neck and shoulder relaxer is durable, lightweight, comfortable and environmental-friendly. It will not easily deform and can offer great support and ease of use. It is a simple and effective physical solution to soothing away stiff and sore neck, restoring proper cervical curvature and relieving nagging headaches and migraines. It is also suitable for people with bone ligament and cervical spine injuries. However, it should be noted that this neck stretcher can not be used as an ordinary pillow all night long. Normally you need one to three days to adapt to this pillow because it needs time to fit your neck contour, but you will enjoy extreme comfort after you get used to it. Please be sure to continue using it for one to two months for the best results.
Sleep Eye Mask for Men Women, 3D Contoured Cup Sleeping Mask & Blindfold, Concave Molded Night Sleep Mask, Block Out Light, Soft Comfort Eye Shade Cover for Travel Yoga Nap, Black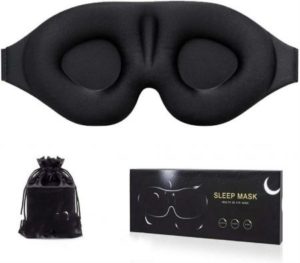 AfterPay Day Discount — 83% OFF
The comfortable and soft sleeping eye mask with no smell is fit for all men and women. It has no pressure on your eyes as the eye space is wider and deeper than other flat eye masks. Adopting heat-bonded technology instead of glue, the eye mask is sturdy, durable and not easy to fall apart. Furthermore, the top quality fibre fabric will never stain the bed sheets or pillows while providing you with the ultimate comfort and hygiene. The fully adjustable buckle strap ensures this sleeping blindfold is easy to adjust for all-sized head circumference and does not catch hair. Last, the sleeping mask can effectively block lights and allows you to blink your eyes freely, making it perfect for meditation, yoga, travel, napping and insomnia.
Modern Coffee Table Storage Drawer Shelf Cabinet High Gloss Wood Furniture – White
AfterPay Day Discount — 62% OFF
 Update the overall look of your living area while keeping everything organised with this modern coffee table which is finished in a high gloss coating. Constructed in heavy-duty and eco-friendly particle board with UV painted surface, the coffee table is sturdy and durable while remaining a stylish appearance year after year. The large flat tabletop is great for resting beverages or ornaments, and the shelves beneath the table are suitable for accommodating stacks of books or your favourite magazines. The one deep storage drawer is capable of tucking away DVDs and remote controls and other essentials. Sleek and chic, the modern coffee table adds pleasingly aesthetic charm to your living room and blends with your interior decors.
200cmx180cm 10mm Thick Reversible Baby Play Mat Kids Activity Gym Center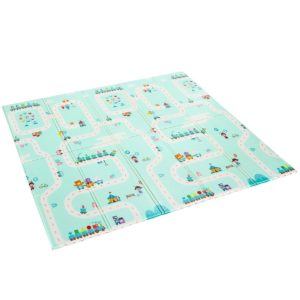 AfterPay Day Discount — 72% OFF
The play mat is not only an ideal activity centre for kids to play and relax, but also a perfect place for parents' peace-of-mind. Measuring 180cmx200cm, the playmat features colourful and funny themes of pictures on both sides – one is sea city and the other is mushroom paradise, which can greatly raise the interests of kids and cultivate their imagination. Besides, the play mat is non-slip and stable for babies standing, walking and crawling. The thickness of 10mm ensures your babies can feel the softness and comfort. Without chemical smells, the mat made of high-grade XPE material is waterproof, shock-rebound and easy to clean for easy maintenance and maximum hygiene.
Vacuum Sealer Bags 2 Rolls 28cmx600cm Foodsaver Sous Vide Double-Sided Twill Bag for Vacuum Sealers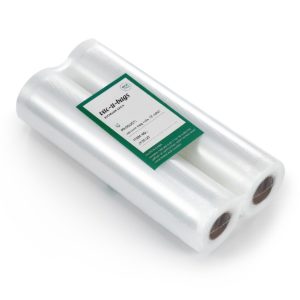 AfterPay Day Discount — 50% OFF
 If you are looking for durable and reusable vacuum seal bags to lock food freshness and flavour tightly. This 2-roll vacuum sealer bags set will be your best and ultimate choice as they can keep them fresh 5 times longer compared to other seal bags. Crafted of the patented five layers co-extruded technology and with a double-sided twill design, these vacuum sealer bags for food can extrude air more thoroughly and speedily to keep meals and fresher. Featuring quality PA and PED materials and premium BPA-free plastic, the food saver bags can also be microwaved. Perfect for long-term storage, even you are travelling, these food storage bags are a convenient way to keep perishable goods and other foods for future consumption. Coming with 12 meters in total and a sealing width of 28cm, these cost-effective vacuum pack bags are great for domestic usage.
Pet Dog Cool Pad Self Cooling Gel Mat Non Toxic Bed Cushion Medium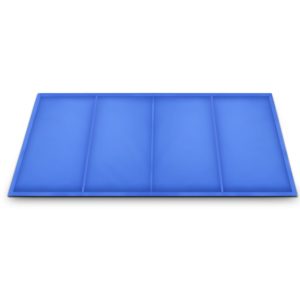 AfterPay Day Discount — 88% OFF
Your pet will immerse itself in the ultimate comfort with this pet self-cooling gel mat bed. Featuring a cool gel interior covered by a durable nylon cushion, the pet mat absorbs your furry child's body heat to make him stay cool as they relax. The high-quality nylon fabric keeps it free of tears and rips from paws. The lightweight, foldable and portable design ensures this self-cooling pad can be easily stored and taken to anywhere as needed, such as backyards, gardens, parks or even on long road trips. The gel pad is easy to use and convenient, requiring no batteries, electricity, water or refrigeration. In addition, it is non-toxic, pet-friendly and easy to clean for hygiene. Better still, this cooling pad is ideal for soothing pets with joint pains or injuries.
Modern Bedside Table 2 Drawers Side Nightstand Cabinet High Gloss Bedroom Furniture – White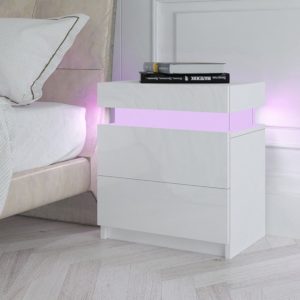 AfterPay Day Discount — 59% OFF
Give an ideal storage spot for your evening essentials and create a night reading nook with this bedside table, Two generous push-to-open drawers are perfect for stowing away small items or reading books like magazines while a large flat platform offers great space to perch lamps, alarm clocks, knickknacks and other accessories at hand. Made of high-quality wooden material, the nightstand is sturdy and durable for years of service. Coupled with a strikingly white glossy finish, this bedside cabinet adds a sleek and contemporary flair and blends seamlessly in any bedroom decor. Furnished with RGB LED lights, this furniture piece helps create a romantic ambience for your area. Keep your space clutter-free by placing this white side table next to your bed or sofa.
Bonfille Essential Makeup Brushes 7 Pieces Set Foundation Blending Blush Concealer Eye Shadow Lip Face Contour Brush Kit Blue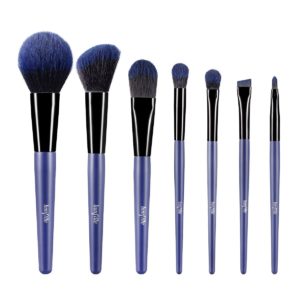 AfterPay Day Discount — 98% OFF
Perfect for both beginners and professional makeup artists, the makeup brush set with seven different types provides easy and professional solutions for basic cosmetics foundations. Made of high-quality synthetic fibre, the soft and dense bristles can help you apply makeup evenly and easily. No hair shedding, no skin hurting and it is suitable for most sensitive skin. Besides, these makeup brushes work well with all makeup like liquids, creams, minerals or powders. It allows users to apply just the right amount of product, along with a comfortable handle creating a perfect day-to-day look. This seven-piece brush set is vegan friendly and cruelty-free, hygienic and lasts long. Ideal for stippling, buffing, blending, contouring, highlighting and shading, it is a great gift for girls and women.
AFP Dog Slow Feeder Bowl Puzzle Pet Cat Fun Food Eating Anti-Gulping Bloat Interactive Dish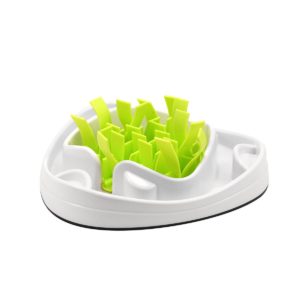 AfterPay Day Discount — 91% OFF
If your furry friend tends to wolf down its food in a few seconds, this slow feeder bowl is a great option to solve its fast-eating problems. The specialised bowl comes in a split design that looks like a maze, which can help slow down his eating time by up to 10 times. By prolonging the mealtime, this dog bowl helps reduce the chances of bloating and swallowing and improve his digestion as well. It is super safe for a dog's daily use for its soft food-grade silicone material, which is dog-friendly and eco-friendly. The dish can hold dry, wet or raw food and can be put in the dishwasher for quick and easy cleaning.  
Foldable 3-in-1 Wireless Charger Stand Charging Station for Apple and Samsung Phone, iWatch and AirPods Black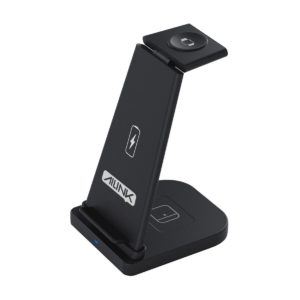 AfterPay Day Discount — 65% OFF
Charge your electronic devices efficiently and conveniently with this 3-in-1 folding wireless charger stand, Certified by Qi and CE for safety and energy efficiency, the charging station is compatible with your phones, iWatch series and AirPods. The built-in dual coils offer a wider charging area and four non-slip silicone pads at the bottom contribute to more stability. This Apples' wireless charger can convert the ways of viewing videos or tracking information both vertically and horizontally. For the sake of your security, the portable Samsung wireless charger is equipped with multiple protective functions, such as overcharge protection, temperature control and foreign object detection.
Multi Cherry Stoner, Safe Olive Stone Cherry Pitter Core Seed Remover Tool, Stainless Steel Easy Clean Up One-Handed Manipulation – 6 Cherries Grips Red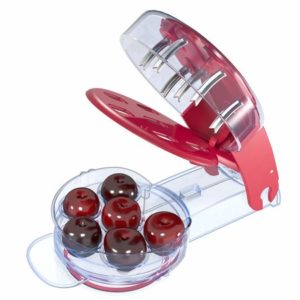 AfterPay Day Discount — 79% OFF
This a good helper in your kitchen. Constructed of durable ABS plastic and heavy-duty stainless steel blades, this pitter is sturdy and solid for long-lasting use. Built with excellent workmanship, the metal parts are not easy to rust, corrode, dull and blunt. It is also easy to operate and clean. Pit up to six cherries in a single motion with this unique cherry pitter to save time and effort for you. Designed in a mini portable size, the seed remover is easy to carry and put in your storage bag so that you can take it anywhere and enjoy cherry anytime. Moreover, the pitter can be locked by sliding the key when it is not in use for saving your space and avoiding insects intruding in.
Wireless Grill Thermometer Instant Read Bluetooth BBQ Meat Thermometer Smart Probe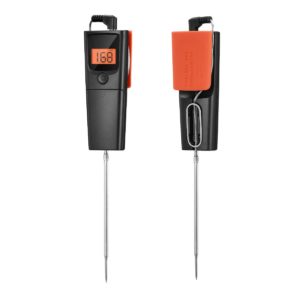 AfterPay Day Discount — 79% OFF
With this instant-read BBQ thermometer, your backyard barbeque will be filled with fun and pleasure every time. You can be sure that your favourite steaks or slices of bacon will stay juicy, tender and well-cooked for you to enjoy even not standing next to the grill. The meat thermometer is water-resistant and weather resistant, perfect for indoors and outdoors. Its built-in smart sensor of the probe enables you to get the accurate temperature readings of steak, fish, chicken, ribs or burgers within a few seconds. You can download the free APP on your smart phone or iPad and connect it to the thermometer through Bluetooth and check the temps from up to 60 meters away.
Melodic 38 Inch Round Acoustic Guitar Pack Classical Cutaway Natural Colour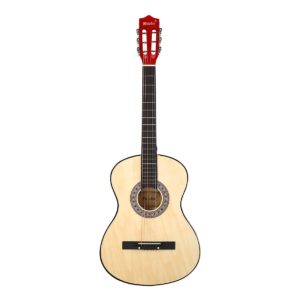 AfterPay Day Discount — 80% OFF
If you're looking for a stylish and durable guitar, this 38 inch melodic guitar will be your optimal choice. With a durable neck, a fingerboard, a bridge made of birch, and top, back, sides constructed of linden plywood, as well as other components made of high-quality materials, the guitar boasts great value and high performance for beautiful tones. Besides, it comes with essential accessories such as extra strings, picks, a shoulder strap, and more. Easy and comfortable to play, the guitar is suitable for all ages who are beginners, intermediates or advanced players.  
Apart from the listed products, there are plenty of other trending products sold with cheap prices at BestDeals during Afterpay Day. You can save up to 90% on different categories including appliances, furniture, toys, pet supplies, health and beauty, musical instruments, LED lights, tools and electronics. Keep your eye on our website and the event. For more information about our discounted products and sale details, do not hesitate to contact our customer service team.
Comments
comments