Automatic Chicken Feeder Reviews 2019 | Prevent Your Backyard Poultry From Waste
An automatic chicken feeder is the best vessel which holds the chicken food. It is generally treadle-operated but it works only on a certain time. It is good for free range chicken to look for natural additions to the diet and improve the intelligence and behavior of the chook to make them healthy. Moreover, it will automatically release feed, so you do not need to hurry home to feed your chicken when you're out. Last but not least, it not only prevents birds or mice from stealing the poultry feed, but protects the food from weather or moist as well.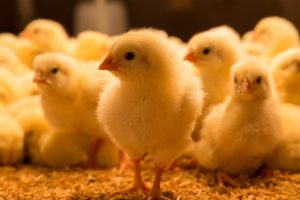 ---
Considerations for Buying the Best Automatic Chicken Feeder
First of all, material is the key for choosing a good feeder. Chook feeders are generally available in two different types of materials, plastic and galvanized metal. Plastic feeders are cheaper and lighter in weight. Some of them also come with UV protection to last long. And metal chicken feeders are more durable as they are made of heavy duty material. They cost more but offer great benefits to the users such as better quality and more security.
Capacity is another factor to consider. If you only have a small number of chickens you should go for a low capacity feeder; otherwise there is still a choice to be made. For some, it can be worth buying a medium capacity feeder rather than on large capacity feeder, which means you can make sure your chicken feed is distributed more evenly. However, most people will find a larger feeder which is more cost effective and less labor involved.
Cleaning is also important. Small hen feeder is easy to clean and wash as they are lightweight. You need to purchase a feeder which you can easily clean. In this way, you can ensure the health and hygiene of the flock food.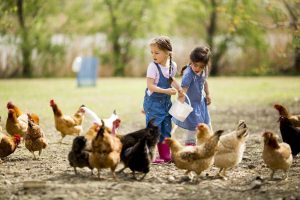 ---
BestDeal's Top Automatic Chicken Feeder Reviews
| Image | | | | |
| --- | --- | --- | --- | --- |
| Product Types | DIY Durable Rustproof Aluminum Auto Chicken Feeder | 11.5L Automatic Chicken Feeder Poultry Chook Treadle Feeding Trough | 10KG Galvanized Chicken Feeder Poultry Feeder Supplies W/ waterproof Lid | 10kg Automatic Chicken Feeder Galvanized Poultry Chook Treadle Self Opening Coop |
| Current Price | $59.95 | $69.95 | $64.95 | $69.95 |
| Construction Material | Aluminum | Aluminum | Galvanized Steel | Galvanized Steel |
| Size | 56.5CMx36CMx18.5CM | 77CMx40CMx18.5CM | 30CMx40CMx30CM | 51CMx23CMx41CM |
| Food Capacity | 5KG | 7KG | 10KG | 10KG |
| Colour | Silver | Silver | Silver | Silver |
| Features | Bird/Rat Proof, Easy to Assemble, Training Chicken, Rust-Resistance, Stainless Steel Fasteners, Weather Protection, 100% Waterproof, Suitable for Most Bantams | Feeding on Demand, Keeping Food Clean/Dry, Wastage Prevention, Training Chickens, Skid Resistance, Stainless Steel Fasteners, Fit Most Bantams | Hinged Lid, Built to Last, Large Feed Capacity, Pitched Roof, Packaged Fully Assembled, Keeping Food Clean/Dry, Feeding on Demand, Wastage Prevention | Rat/Bird Proof, 100% Waterproof, Built to Last, Large Feed Capacity, Weather Protection, Built in Anti-flick Grill, Wastage Prevention, Suitable for All Chickens |
---
Conclusion
We have assisted you to find the top automatic chicken feeders available at BestDeals. We hope you keep your chicks or chickens fed and healthy, and save money as well. Come visit us to see new reviews of our products for your home.
Comments
comments