Best Pet Beds of 2020 | How to Choose the Comfiest Dog Bed for Your Furry Child
Imagine how pleased you are after a long and comfortable night's sleep in your dream bed. When it comes to sleeping, dogs are like humans – they also need comfort and preferences. Besides pet food, pet beds are the most important choice that pet parents need to make. Whether you bring a new pup to your home or just upgrade your fur child's sleeping area, finding the right bed may be a difficult chore. 
Why Invest in a Pet Bed?
Your canine companions need a bed to rest as much as we do. If your pup doesn't have a bed of its own, it doesn't feel special and get cosy. In this way, pet beds not only concern the physical health of pets but their mental sentiment. Some pets are accustomed to sharing a bed with their owners every night. In fact, a study reveals that many pet parents who suffer from sleeping problems have their fur children sleep in their bed every night. So for the sake of your health, you need to invest in a pet sofa bed.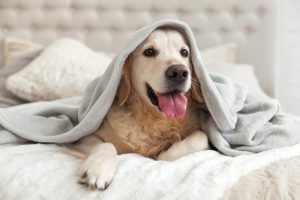 What Makes for the Best Pet Beds?
The dimension of a pet bed varies from extra small to extra large. To choose the right size for your dog, you need to measure your puppy from its nose to tail when it is sleeping. Regardless of whatever position your pup sleeps in, buy the pet sofa couch to fit it right. We also suggest you buy a size larger for your growing pup. 
The toughness and durability ensure the safety of your fur friend and the span life of the bed. For some mighty dogs that are born chewers, finding a strong and durable bed is a must. In addition to their sharp teeth, their powerful paws are also great damage to a bed. If the bed is not durable enough, it will get destroyed in no time. 
The material to some extent determines the quality of a product. High-Grade material is always durable, non-toxic and eco-friendly, which makes a dog bed stand out among the poorly-made products. 
Last but not least is the cost of the pet sofa. Remember that being expensive does not mean being better. What you have to do is to look for good craftsmanship, better materials, good built, extreme comfort and favourable price.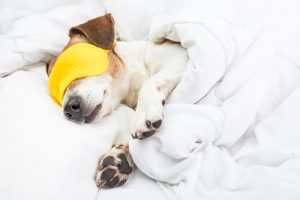 Top Pet Beds at BestDeals
How to Maintain Pet Beds?
To keep your pet bed clean and free from hair, dust and dander, it is better to add a pet sofa bed cover for easy cleaning and maintenance. Make sure the size matches the dimension of your dog bed.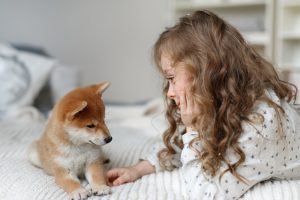 Conclusion
Pick the best pet bed to make your fur child sleep and lounge in style and comfort. 
Comments
comments