Best Remote Control Toys Your Kid Will Love | RC Toy Reviews 2017
In children's eyes, the fun of playing toys will never fade. Every child is entitled to play. And remote control toys offer hours of fun for adults and kids alike. Playing radio control toys with your kids is not just for killing time, but it's also a pretty enjoyable and exciting experience. Whether you're looking for a rc vehicle like remote control helicopter nz, rc car that can fly up high in the sky or run fast on the ground, the thrill you get is just like watching The Fast and the Furious.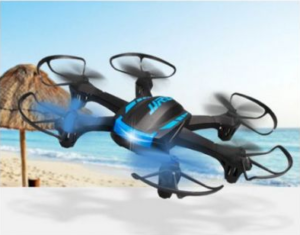 This remote control toy review from BestDeals covers the best remote control helicopter nz, quadcopter, hexacopter and RC truck, which can do more than just fly or run. We are sure that these toys will impress both adults and kids with incredible playing experience.
---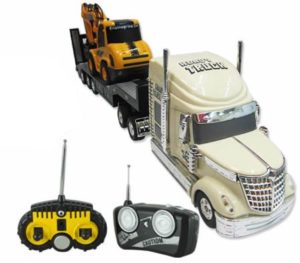 Run your own construction sites with this remote control truck. Modeled after the heavy trucks at a scale of 1:32, this remote controlled truck is ideal for a true construction vehicle enthusiast. It also features appealing lights and sound effects, bringing a feeling of reality.  Ideal for kids and even adults or collectors, this RC truck and front shovel truck is sure to impress!
---
RC helicopters nz are some of our top selling products of Toys & Hobbies at BestDeals.co.nz. They are perfect gifts for people of all ages. And JJRC, known for high quality and advanced technology, is the leading brand in the area of remote control helicopter nz/ quadcopter. Let's check out three of the best JJRC quadcopter products at BestDeals.
Three Best Remote Control Quadcopters Comparison — BestDeals
Product Name
JJRC H20 Nano Hexacopter
JJRC H21 RC Helicopter
JJRC H23 RC Quadcopter with Wheels
Price
$
$$
$$$
Colour
Red
Black
Blue
Built-in Gyro
6 Axis Gyro
6 Axis Gyro
6 Axis Gyro
Remote Control
2.4GHz Wireless Remote Control
2.4GHz Wireless Remote Control
2.4GHz Wireless Remote Control
Channel
4 Channels
4 Channels
4 Channels
Control Distance
30m
100m
200m
Flying Time
5-7mins
6-8mins
6-7mins
Charging Time
45mins
60mins
60mins
Package Included
1 x JJRC H20 Mini Hexacoper
1 x USB cable
1 x Screwdriver
6 x Spare Propeller
1 x Manual
1 x JJRC H21 Quadcopter
1 x USB Cable
4 x Spare Propeller
1 x Manual
1 x RC Quadcopter
1 x Transmitter
1 x USB Cable
2 x Spare Blade
1 x User Manual
---
Ready to try? See this JJRC H23 Quadcopter Review first!
---
The best remote control quadcopters from BestDeals come with the following features:
Stylish, sleek design
Latest 6-axis gyro, ensuring stable flying and easy control
Headless Mode—no need to adjust the position of aircraft before flying
Lightweight airframe with nice durability
One key to return function makes it easily to find the way home
Can realize 3D tumbling in four directions with 4 LED lights
---
Note: Never make fun of your pet with RC toys! lol 😛 
---
Comments
comments