Biggest Clearance Event of the Year | Save up to 99% on All Categories
Welcome to our clearance sale! We're thrilled to announce that we're offering some of our best products at unbeatable prices. Our clearance sale is a treasure trove of deals that you do not want to miss. We've carefully curated a selection of products that are going out of stock. They are available at discounted prices, giving you the opportunity to get them at a fraction of their original cost. This is your chance to save big on a wide range of items, from home appliances to kids' toys, and everything in between. So, let's dive in and explore what's on offer.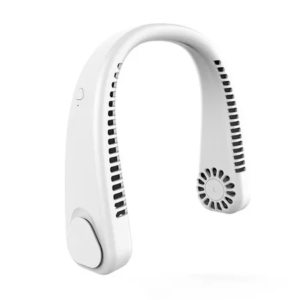 ORIGINAL PRICE: $59.95
CLEARANCE PRICE: $19.95
Our innovative bladeless fan is a combination of superior airflow, ergonomic design, and portability. It is not only a functional cooling device but also a stylish accessory that enhances your comfort and convenience. The left and right twin-turbo blast design, equipped with 60 fan blades, creates powerful and consistent airflow.
This helps reduce air fluctuations and ensures a stable and soothing breeze. Additionally, it is energy saving and environmentally friendly. Further, our fan rests comfortably around your neck for a hands-free cooling experience while doing your daily activities. With a skin-friendly silicone interface, the fan ensures optimal comfort and minimises the risk of breakage.
To cater to your personal needs, the angle of the fan can be adjusted freely, allowing you to direct the airflow in the desired direction. Even better, you can easily take it with you wherever you go, ensuring constant relief from heat and discomfort. Whether you are travelling, working, or simply relaxing at home, this fan is a convenient and reliable cooling solution.
The power supply is as simple as connecting it to any USB port, making it compatible with various devices such as laptops, power banks, or even your car charger. In addition, the fan operates smoothly in a mechanical mode, offering three adjustable wind speed gears to suit your preferences. Whether you need a gentle breeze or a strong gust, this fan has got you covered.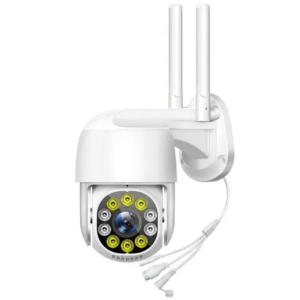 ORIGINAL PRICE: $89.95
CLEARANCE PRICE: $34.95
Our monitor camera not only provides exceptional surveillance capabilities but also doubles as a courtyard light. Equipped with WiFi connectivity, the monitor camera utilises 8 high-power dot matrix white lights and infrared lights, offering an optimal combination of surveillance and lighting, making it ideal for open family spaces. Whether you need to monitor your premises or illuminate the outdoors, this camera has got you covered.
For enhanced security, the camera features an alert mode with audible and visual warnings. Additionally, in street lamp mode, the camera intelligently senses movement and provides lighting for convenience and safety. Besides, this monitor camera can be connected to a power socket and work while charging. It also has a dedicated UPS power supply for monitoring, ensuring uninterrupted operation even during power failures.
Moreover, the camera sports a classic spherical appearance and comes with a built-in double pan tilt rotation function. You can easily control the camera's movements by adjusting it to a 360° vertical rotation and a 120° monitoring angle, leaving no area unmonitored. Once the camera detects any motion, it actively captures and tracks the object's motion trajectory, providing real-time alarms and video footage. This monitor camera comes with an A-P hotspot, allowing you to connect directly to the camera without a network. Rest assured that even in low light conditions, the monitor camera creates exceptional visibility with its infrared night vision feature.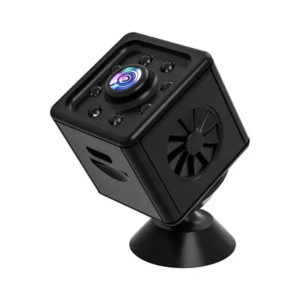 ORIGINAL PRICE: $64.95
CLEARANCE PRICE: $19.95
Provide remote monitoring of your home or office by using our mini wireless monitor camera. The camera is placed about 5 metres away from the router to connect the WiFi router, mobile phone, and tablet for remote viewing, allowing people in other places to remotely monitor, verify, take photos, and playback in real time. What's more, it offers sharp and smooth live videos with 1080P HD resolution, even at night, so you can have an eye on your home anytime and anywhere. You can also see clear images even in total darkness.
Furthermore, our security camera comes with motion detection that accurately monitors whether there is any object movement in the image. Once the screen changes, the alarm information will be pushed to your mobile app, and the abnormal screen will be automatically pushed to your mobile phone for convenient viewing of the situation at home. Available in a simple design and a wide perspective, our camera is easy to get started for adults and children.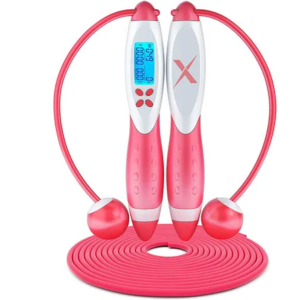 ORIGINAL PRICE: $49.95
CLEARANCE PRICE: $14.99
Skip and exercise in the comfort of your home by using this digital jump rope. The jump rope comes with a counter that tracks time, jumps, and calories with precision. It alarms upon reaching your target, making it easy to use and clean. In addition, it has ergonomic anti-slip lightweight firm grip handles with 3 oz. detachable iron blocks. Meanwhile, this rope comes with a long cord and a plug cordless ball.
You can use the rope for skipping indoors and the weighted jump rope for exercises. It is suitable for CrossFit, workouts, boxing, MMA, fitness, and more. Furthermore, our jump rope has a smooth skipping experience with 360-degree, fast, tangle-free rotation. It does not twist and tangle, making it ideal for fitness and intensive indoor cardio with its easy swing. This rope is easily adjustable and suitable for all ages, from adults to children.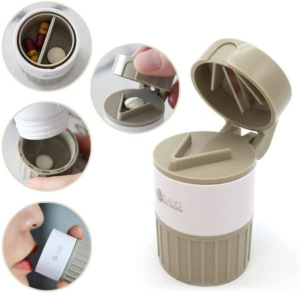 ORIGINAL PRICE: $29.95
CLEARANCE PRICE: $7.95
Make the process of cutting pills easy and efficient with our pill cutter crusher. Our professional pill crusher grinder for small or large pills comes with a stainless-steel blade to effectively cut and split any size of pill. It precisely cuts your medication and stays sharp after repeated use. Meanwhile, the middle part of the case is designed for placing a 1 day's pill container that has two compartments to keep your pills tidy. Its built-in drinking cup and cover allow for conveniently taking medicine on the go. What's more, this pill crusher is easy to use, making it an excellent option for individuals who need to take multiple pills daily.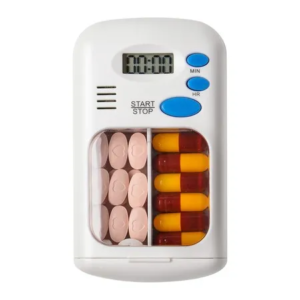 ORIGINAL PRICE: $39.95
CLEARANCE PRICE: $14.95
Our pill reminder box is the perfect solution for hassle-free medication management. It is designed with a primary focus on its reminder function. Setting it up is a breeze, as it's convenient, simple, and highly efficient. Further, the reminder box is incredibly compact and lightweight, making it a perfect companion for those on the go, hence, you can carry it with you wherever you are. Our pill box with two spacious storage compartments can accommodate various types of pills, both large and small.
Better still, the storage box employs a pull-out design with a limit device to prevent pills from falling out or getting lost. This organiser ensures that your medicines are divided clearly and simply. Last but not least, the transparent window on the pill reminder box is a thoughtful feature that allows you to quickly check the remaining pills. You can easily monitor your pill supply, ensuring you're aware of when it's time to replenish any medications.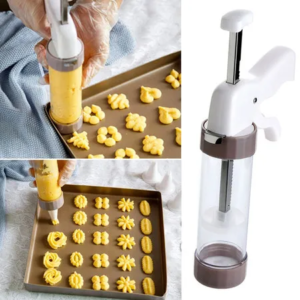 ORIGINAL PRICE: $49.95
CLEARANCE PRICE: $9.99
Make the process of making cookies easy and efficient with our cookie press gun. The cookie press gun is made of high-quality food-grade PS and PP materials, ensuring durability and non-toxicity. Moreover, this cookie press gun comes with 13 tips of different patterns, helping to create various cookies. It is easy to use thanks to its ABS plastic easy-grip trigger handle. Further, our cookie press tool requires easy cleaning and minimal maintenance. Better still, it is designed to demould quickly, which can waste materials and is perfect for bakers of all levels.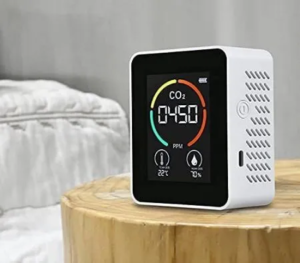 ORIGINAL PRICE: $94.95
CLEARANCE PRICE: $49.95
Our multifunctional air quality detector is a comprehensive device designed to monitor various aspects of air quality. It is a portable, easy-to-use device that can be carried around and used in various environments, including bedrooms, living rooms, kitchens, offices, cars, schools, hotels, and campgrounds. The device is equipped with sensors and air convection technology that can accurately measure the air quality in the environment, including CO2, temperature, and humidity. 
Further, it features an intelligent alarm system that can alert users when the air quality levels exceed a certain threshold. Also, our monitor uses a gas identification algorithm to identify different types of gases in the environment. Due to its multiple anti-interference, you can accurately measure air quality even in environments with a lot of interference from other factors such as dust, pollen, smog, and mould spores.
Plus, it comes with a greenhouse compensation calibration system that helps it accurately detect air quality in greenhouse environments. You can easily and clearly read the LED digital information on its large full-colour screen that allows for one-key operation. What's more, a large-capacity rechargeable battery can last for many hours of working.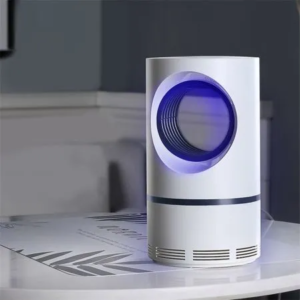 ORIGINAL PRICE: $34.95
CLEARANCE PRICE: $14.95
Eliminate pests from your home or outdoor space efficiently with our electric led bug zapper. Using a surrounding photocatalysis system with violet light and eddy current technology, this pest zapper with strong suction can attract and kill bugs effectively. It can also prevent mosquitoes from flying away, thus saving you the hassle of emptying and cleaning mosquito trays. Our zapper lamp operates quietly, making it a great choice for families with children. What's more, this device features a simple disassembly mechanism, allowing you to easily clean the mosquito storage box with water. It has a USB charging cable for a convenient power supply.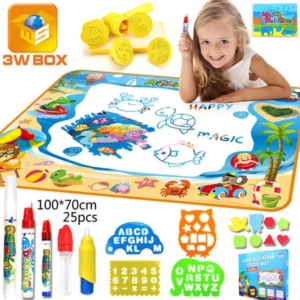 ORIGINAL PRICE: $44.95
CLEARANCE PRICE: $19.95
Give your child the gift of endless artistic possibilities and educational entertainment with our Kid Doodle Writing Board. The drawing mat boasts a size of 40 x 28 inches, offering ample space for your child's artistic creations. Simply fill the provided pens with clean water and let your child's imagination run wild on the magic drawing mat.
What's more, the drawing mat can be conveniently folded into a compact size, making it an ideal choice for both indoor and outdoor use. Also, it's the perfect travel companion for keeping kids entertained on the go. After 3-10 minutes, the water-based drawings on the mat magically disappear, allowing your child to paint again and again. Furthermore, this toy is not just about fun; it's also a valuable learning tool. It contains no ink or paint, is non-toxic, and is non-polluting. The back of the mat is made of water-resistant nylon material, ensuring a clean and safe surface for kids to explore their creativity without making a mess.
Last but not least, the kid doodle writing board is perfect for playdates and social interactions. Children can paint together, promoting hand-eye coordination and colour perception and developing their painting and creative skills.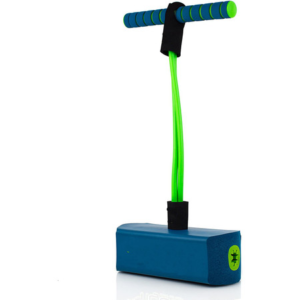 ORIGINAL PRICE: $69.95
CLEARANCE PRICE: $19.95
Let your child enjoy bouncy fun and watch your child jump into a world of healthy active play with this foam pogo jumper. Crafted from durable foam, our jumper is not just a pogo stick; but also a squeaky and bouncy delight, bringing joy and laughter to your kid's playtime. Designed for both indoor and outdoor use, this pogo jumper is built to withstand all conditions and last long, ensuring hours of entertainment for boys and girls aged 3 and up.
Moreover, the pogo stick is an excellent tool for developing hand-eye coordination, balance, agility, and gross motor skills in kids. Even better, this jumping toy not only promotes fitness but also encourages outdoor activities, getting your child rid of electronic screens.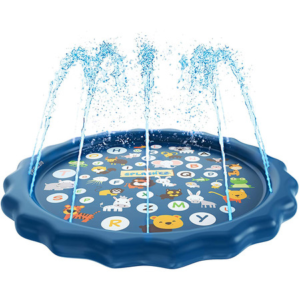 ORIGINAL PRICE: $69.95
CLEARANCE PRICE: $19.95
Ensure your little one dives into the world of splashing fun with this water sprinkler pad. This pool is perfect for children aged 12 months and older and provides cooling relief from the scorching summer heat. Plus, the innovative pool has a built-in educational mat for your baby to learn knowledge while they play.
It is a unique and exciting way to make learning easy and fun. Designed with safety in mind, the kiddie pool is made with uncompromised quality and completely free from BPA and phthalates, giving you peace of mind as your child enjoys endless splashing excitement. Furthermore, it's a fantastic way to spark curiosity and creativity in children while having good water play time.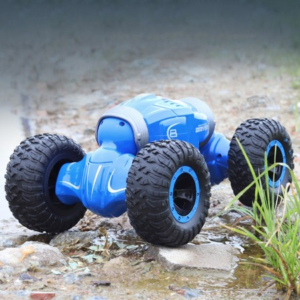 ORIGINAL PRICE: $99.95
CLEARANCE PRICE: $19.95
This climbing remote control car is a fantastic gift for children over three years old. The truck with multiple modes can transform between different constructions with just one flick of a button. Experience the excitement of full speed and keep driving forward thanks to its racing mode.
Additionally, it is built with a spin-like form for a flexible and multidirectional twist. With the chassis measuring 6cm against the ground, our RC car can overcome all kinds of obstacles and drive smoothly on all terrains. Better still, it can conquer different kinds of obstacles with ease. The 4WD system provides a strong power supply for the truck to drive more smoothly.
What's more, powered by 4WD, this toy car is easy to climb on the 45° slope. Once the auto display function is enabled, the truck will automatically display its moves and drive freely. Moreover, it adopts 2.4GHz remote control technology and features a stable signal, allowing for remote control and multiple players to compete without interference. Lastly, the grooved patterns on the tyres provide excellent durability and enhance traction.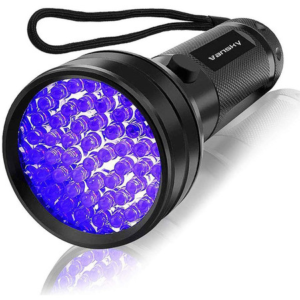 ORIGINAL PRICE: $49.95
CLEARANCE PRICE: $14.95
Offer a reliable light source for outdoor activities like camping or hiking by using this UV flashlight. The UV flashlight is specifically designed to help you find invisible stains that are not detectable by the naked eye. Whether it's food stains or pet urine stains on rugs, carpets, or clothes, this flashlight will reveal them, allowing you to take appropriate action for cleaning and hygiene purposes. In addition to stain detection, this UV flashlight also offers versatile use in other areas. You can use it to authenticate currency and official documents.
Besides, it is also a great tool for identifying unwanted whitening agents in cosmetics, helping you make more informed choices about the products you use. If you enjoy outdoor activities like exploring nature or looking for rare minerals, this UV flashlight is perfect for you. It can help you find scorpions, minerals, and other hidden objects during your adventures. Its compact size allows easy portability, so you can always have it by your side whenever you need it.
The UV flashlight is built to last with high-quality LEDs that boast a lifespan of 15 years. This ensures that you can rely on its performance for a long time without worrying about the light source deteriorating. The ultra-compact design is a standout feature of this flashlight.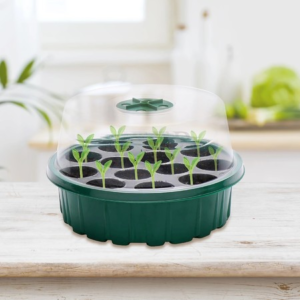 ORIGINAL PRICE: $39.95
CLEARANCE PRICE: $9.95
Facilitate the growth of the seeds into healthy plants with this plastic nursery pot tray box. With this seed growing box, you can track the growth progress of your seedlings without touching or moving them. Thanks to the transparent dome cover, you can observe the growth of seedlings, vegetables, and flowers at any time. There are drainage holes at the bottom of each unit, which can properly drain water and reduce root oversaturation.
The dome cover also has a rotary vent, allowing you to perfectly control the humidity and temperature of the seed environment. Measuring 1.6 x 1.6 x 2.0 inches for each unit, the tray kit can be used for agricultural planting of flowers, vegetables, fruits, trees, etc. Even better, the bottom tray of the seed starter tray kit can be stacked layer by layer to save space.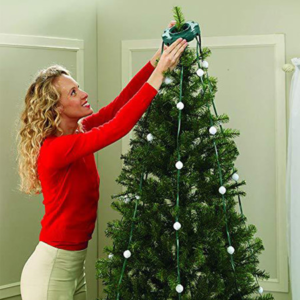 ORIGINAL PRICE: $69.95
CLEARANCE PRICE: $24.95
Celebrate the holiday season in style with our Christmas light decorations. Designed with simplicity and ease in mind, these lights allow you to effortlessly place them on your tree in just a minute, ensuring a perfect and even distribution of lights throughout the entire tree. Our Christmas lights are ingeniously designed based on the hoop principle. Simply place the hoop on top of your tree, and eight strings of lights will automatically cascade down, forming a beautiful circle of light around your tree.
What's more, these lights are capable of illuminating in a variety of colours. With a user-friendly controller featuring three buttons, you have the freedom to choose how you want the lights to display. Whether you prefer solid colours or mesmerising light patterns, our lights give you the flexibility to customise your holiday decor. Each lamp contains a total of 64 bulbs, ensuring a dazzling and vibrant display that will bring joy and warmth to your Christmas celebrations.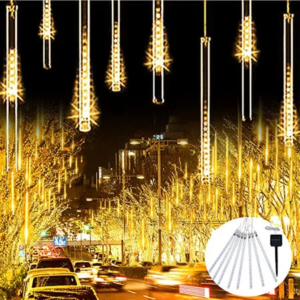 ORIGINAL PRICE: $64.95
CLEARANCE PRICE: $24.99
Illuminate your home or outdoor space with this solar LED string light decoration which is perfect for the holiday season. Our Christmas LED light strip features super bright LED chips that provide a 360-degree shining angle, making the falling rain lights much brighter and more beautiful to impress your guests.
Further, the light of every bulb turns on and off one by one in sequence, just like a meteor shower or falling snow in the night sky. Our Christmas light is powered by sunlight, requiring no battery or electricity. It can work for up to 8 hours or more when fully charged, making it a perfect choice for energy-conscious consumers. Plus, it automatically charges during the daytime, so you don't have to worry about it running out of power. What's more, you can use it indoors or outdoor areas without worrying about rainy days.
When not in use, you can wrap it around a cardboard until the next use. This makes it easy to set up and use, making it a great choice for busy individuals. Our LED light string is perfect for decorating trees along streets, parks, rivers, home garden fences, Christmas, New Year, weddings, shopping malls, and hotels, adding a touch of holiday cheer to any setting.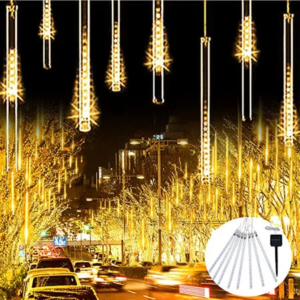 ORIGINAL PRICE: $59.95
CLEARANCE PRICE: $14.95
Facilitate the feeding and watering of your pet with our dog silicone bowl set. It is made of high-quality food-grade silicone, ensuring that your pet enjoys water or food without any toxic substances. Due to their high flexibility, the bowls set can be collapsed and stored in your backpack, purse, dog travel crate, or glove box, making it easy and portable for transportation.
Coming with two feeding bowls in one nylon carrier pack, the bottom of each bowl is designed with sticky tape, allowing the bowl to be installed or taken out easily. This means that the bowls can be used separately and moved around, allowing you to feed water and food to your pet at the same time.
Even better, the height of this dog bowl has 3 levels of adjustment, which can be set according to the size of the dog food. Additionally, our high-quality travel pet bowl set is perfect for small or medium pets. Suitable for home and outdoor use, it is great for camping trips, hiking, backpacking, travel, train trips, lunch, picnics, and sports events.
Conclusion
Our clearance sale is the perfect opportunity to stock up on items you've been eyeing for a while. Don't miss out on these great deals. Visit our website today and start saving! Remember, every purchase you make helps us continue to bring you the best products and services. So, thank you for supporting us. We look forward to serving you in the future. Happy shopping!
Comments
comments