Black Friday Sale 2022| Shop Exclusive Black Friday Deals and Specials of up to 99% OFF
As a major shopping event, Black Friday is just around the corner and draws shoppers' attention. Whether you must buy some daily necessities or simply can't resist a bargain sale, you need to take advantage of this holiday shopping event to enjoy mouth-watering savings from your favourite brands or retailers. BestDeals has currently launched the Black Friday Sale 2022 for customers to begin their Black Friday shopping early. We have gathered the top-ranked and best-value products to help make your holiday shopping easier. Shop today to save money!
WAS: $399.95
Black Friday Price: $259.96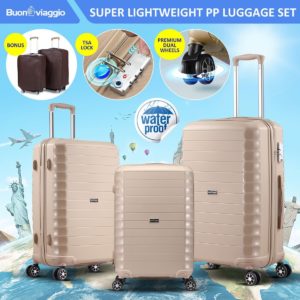 Make your way on the go easy and stress-free with this 3-piece carry-on luggage set. Together with a robust PP outer and a premium polyester lining inner, the luggage set is solid, durable, and impact-resistant. Moreover, it is lightweight for easy transport and waterproof to withstand the elements. With the built-in retractable trolley system, TPU elastic carry handle, and 360-degree dual spinner wheels, the carry-on suitcase set boasts ease of use, practical flexibility, and smooth movement.
Better still, the 20-inch and 24-inch pieces can be stored in the 28-inch one for space-saving storage. Featuring a double-head zipper, the 3-piece luggage set has a reasonable internal layout to keep your belongings in order. To keep the rolling travel suitcases clean and dustproof, the package includes two non-woven fabric covers.
WAS: $249.95
Black Friday Price: $209.97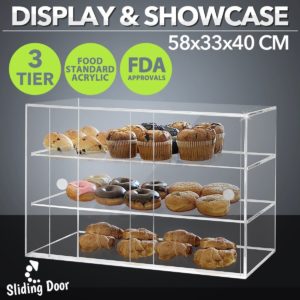 Display your bakery's artwork to boost your shop's sale by using this 3-tier cake cabinet. The food-grade, FDA-approved acrylic structure ensures the cabinet is non-toxic, odourless, and safe to use. Further, this 5 mm-thick bakery cabinet is solid, durable, and steady to resist wear, tear, and UV.
Measuring 58cmx33cmx40cm, the acrylic bakery cabinet with three layers can hold different items, like cakes, doughnuts, cupcakes, and even car models. In addition, two sliding doors boast smooth operation and easy access to the items. This cupcake cabinet is suitable for bakery shops, cafes, buffets, and more.
WAS: $89.95
Black Friday Price: $49.95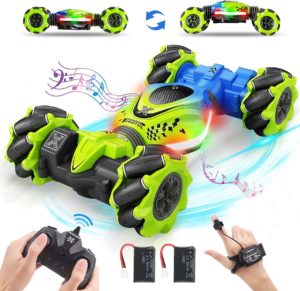 Provide your little one endless entertainment by operating a gesture-sensing car toy. The hand gesture remote control stunt car has three control methods: remote control, gravity sensor watch control, and gesture sensor control. It is simple to control this remote control by simply waving it with the palm of your hand. Hence, children can learn to control the car easily and switch modes as needed. The gesture-sensing stunt car has multiple functions, such as movement in all directions, racing drifting, 360-degree rotation, and twisting into various deformations.
As this remote control car adopts 2.4 GHz anti-jamming technology, you can use multiple toy cars to play together without signal interference. The RC stunt car, with its powerful motors, provides users with an exciting outdoor racing experience. Moreover, it is compatible with rough terrains like sand, grass, mud, rocks, etc.
WAS: $119.95
Black Friday Price: $89.96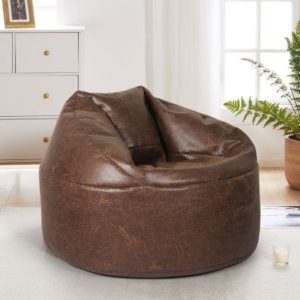 There is nothing better than lounging in a bean bag chair for relaxation after a whole day of working. And a bean bag chair cover not only keeps the chair clean and hygienic but also offers you ultimate comfort. Modern and stylish, this cover measuring 100cmx100cmx70cm can work with most bean bag chairs.
The PU leather cover is sturdy, durable, and scratch-resistant. Meanwhile, it is waterproof, wear-resistant, and soft enough to sit on for a long time. A built-in zipper design requires easy takedown and hassle-free cleaning. Featuring a luxury brown colour, the lounger cover can suit different types of areas and decors.
WAS: $2299.95
Black Friday Price: $799.99
Make your commuting much more economical and easier with this Auswheel E scooter. The scooter comes with a high-tensile but lightweight steel frame, boasting sturdiness, durability, and flexibility. The combination of a powerful 500w motor and deep-cycle battery technology allows for a maximum speed of 25km per hour.
This commuting vehicle has excellent features and designs, including a double shock absorption system, incredible stopping power, a removable height-adjustable seat, bright lights, and more. It is quick to lock and fold for minimal storage and convenient portability, making it suitable for shopping, commuting, riding around for fun, and more.
WAS: $299.95
Black Friday Price: $149.96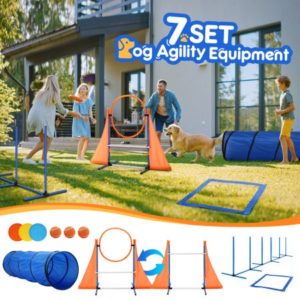 If you have a furry friend that has high drive and loads of energy, this 7PCS agility equipment is the best buy for it. It is not only a great piece of exercise equipment for your dog, but also a stronger human-animal bond builder. Suitable for indoor and outdoor use, the dog agility training set has a unique clip-on system allowing for easy setup and takedown wherever you want.
It is a complete unit that contains a wave pole set, a 2-in-1 jump set, a tunnel, three frisbees, and three tennis balls, giving your dogs multiple training options for continual fun. Additionally, the 2-in-1 hurdle can serve as a high jump system or a hoop jump set. This obstacle course encourages your pooch to develop lean muscles, strengthen joints, and enhance flexibility and coordination. The dog agility equipment is suitable for breeds of different sizes and shapes.
WAS: $79.99
Black Friday Price: $29.99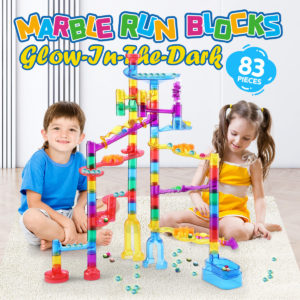 Help your children build spatial awareness, raise creativity, and improve hand-eye coordination with this marble run set. Suitable for children of four years or above, the marble run toy set includes 62pcs translucent marbles, 10pcs glass marbles, and 10pcs luminous marbles. With its solid, transparent ABS construction, the marble run track is non-toxic, odourless, and not easy to break.
For extra safety, the marble maze kit has the smooth edge against scratches to skins. Besides, the built-in 10 glass marbles in 10 different colours can glow in the dark with ultraviolet light. Along with a detailed manual, the educational toy marble run is easy to set up and take down. Hence, kids can develop logical thinking, shape and colour recognition, engineering skills, problem-solving abilities, and more.
WAS: $79.99
Black Friday Price: $24.99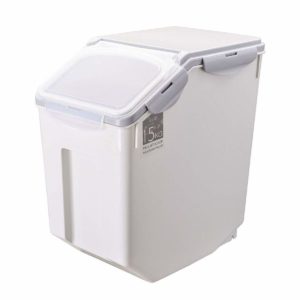 Keep your food dry and clean with this storage box that has a tight locking system and a silicone-sealing lid. The storage PP container is food-grade, environmentally friendly, and not easy to damage. The front of the plastic food bin has a groove that can be used to take out the box. Also, the transparent lid allows you to see the remaining food at a glance without opening it. Further, two castors at the bottom create easy movement.
You can place this food storage container on a table, cabinet, or other countertop. Even better, the flat design of the container top produces a storage area for small items. As the food storage box is airtight and watertight, it is suitable for keeping rice, flour, corn, soybeans, grains, coffee beans, or even pet food.
WAS: $409.95
Black Friday Price: $329.95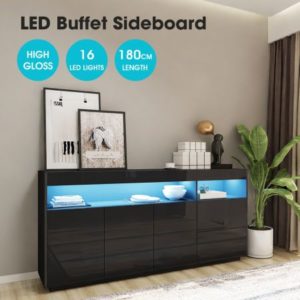 If you want to add a piece of luxurious furniture to update your living room, look no further than this black LED TV stand. The TV unit comes with a high gloss front and matte-finished parts, enhancing the reflection effect to highlight modernity and stylishness. With three doors and two drawers, the entertainment unit delivers ample storage area to hide away your belongings.
More importantly, the door and drawers have rebound devices for smooth opening by pressing. You can place your books, vases, decorations, and photo frames on the top and the open shelf. Better still, the built-in LED light with four lighting modes provides 16 kinds of colours. Versatile and functional, the entertainment stand can be used in the kitchen room, dining room, or living room as a sideboard, a buffet table, a storage cabinet, or a TV cabinet. Featuring an elegant look in black, it can blend in with any space and decor.
WAS: $339.95
Black Friday Price: $169.97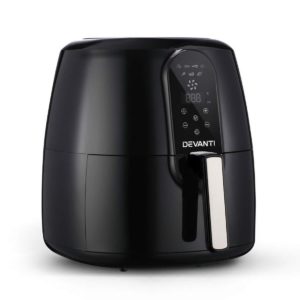 Promote weight loss without sacrificing your freedom to enjoy crisp fried food by using this oil-free air fryer. Compared with traditional deep frying methods, the air cooker can produce fried food with 80% less fat. Featuring a large capacity of 7 litres, the air fryer machine with a bonus food divider can serve your whole family. In addition, it creates less odour and is environmentally-friendly to use.
The air cooking machine comes with a temperature range from 80 degrees to 200 degrees and a timer of 0 to 60 minutes. Hence you can customise the cooking time and temperature for different dishes for the best flavour and texture. Better still, it has built-in heat shield vents for air circulation and an auto shut-off function for added security. Since the air fryer cooker has a non-stick coating pan and is dishwasher safe, it is easy to clean and maintain.  
WAS: $599.95
Black Friday Price: $369.96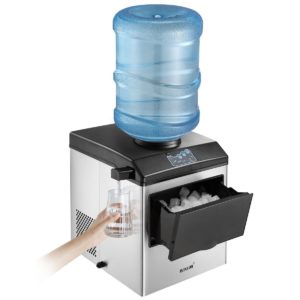 Get chilled water and ice cubes handy whenever you want with this 2-in-1 ice maker and cold water dispenser. The countertop ice maker produces ice as fast as 7 to 14 minutes and 22kg bullet-shaped ice cubes each day. There are three sizes available to meet your requirements. Furthermore, the water spout can be extended to deliver cold water for drinking and concealed after use. This machine comes with an easy-to-use panel with soft buttons. And the built-in indicator light will help you control the machine.
Powerful yet quiet, the compact water ice maker will not make noises during ice making, which makes it suitable for your living room, kitchen, bedroom, office, etc. With the combination of robust stainless steel and food-grade ABS, this ice maker is hard-wearing and durable to use. You do not need to worry about the shortage of water and ice. Add water jugs of two, three, or five gallons to its top for an endless cold water supply. Furthermore, you can recycle the melted ice cubes and reuse them for the next ice-making process.
WAS: $399.95
Black Friday Price: $169.95

Keep your children's toys and books neat and tidy with this toy box organiser. The display shelf has a sturdy wood frame to strongly support heavier loads. Also, its rounded handles are for ease of use and the round edges are for extra protection. This bookshelf with child-friendly paint is corrosion-resistant, rust-proof, and hard-wearing for years to come.
Consisting of 16 portable plastic bins in four tiers, the toy shelf can classify and organise plenty of items. It is environmentally friendly, non-toxic, and odourless for children to use. There are two packs of the anti-fall device to help secure the toy storage shelf without falling or wobbling. Lightweight but solid, the storage rack is suitable for anywhere as needed, such as the bedroom, child's room, living room, school, nursery, and more. This toy storage rack is a good buy for families with children.
WAS: $84.95
Black Friday Price: $29.95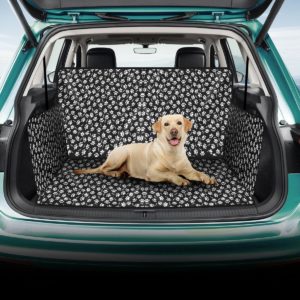 Prevent stains or dust when you take your furry friend for a ride in your car by using this pet car seat cover. Measuring 155cmx118cm, this premium 600D oxford fabric seat cover is scratch-resistant, soil-resistant, and waterproof. Hence it can keep your car seat free from any liquid, dirt, hair, print, scratch, mud, and more. Moreover, the pet seat cover is suitable for most vehicles, like trucks, cars, SUVs, etc.
Even better, the dog car seat blanket is easy to clean with hand washing, machine washing, wet towel wiping, vacuum cleaning, or handheld shower washing. Thanks to the adjustable snap buckles, the car seat mat is easy to install and remove. Versatile and practical, the car seat protector can act as a beach mat or a picnic pad.
WAS: $289.95
Black Friday Price: $159.95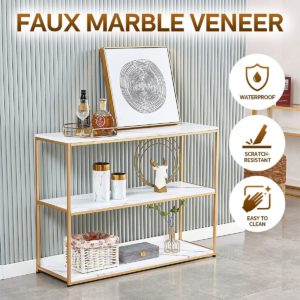 Bring an elegant yet minimalist flair to your home by using this gold console table. Together with high-quality MDF and heavy-duty metal materials, the sofa table is solid, waterproof, and durable, in addition to a premium artificial marble surface. It can withstand a heavy load of up to 35kg. Stylish and luxurious, the end table can serve anywhere you like, such as your living room, entrance, guest room, study room, dining room, entryway, and more.
With fine workmanship and clean lines, the console stand can make your space look neat, generous, and cosy. What's more, the side table has adjustable foot pads to protect your floors from scratches and damage. With the guidance of the instruction manual, you can complete the assembly quickly and easily. Furthermore, it is easy to clean and maintain by simply wiping it with a damp cloth when necessary.
WAS: $49.95
Black Friday Price: $24.95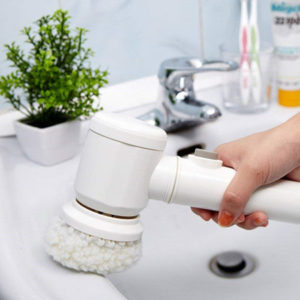 Grab this compact but multifunctional cordless brush for your home clean-up. This is a 3-in-1 magic electric cleaning brush that contains a nylon brush head, a sponge brush head, and a lamb wool brush head cover. For hard surfaces, you can use the nylon brush head, while for soft or dedicated surfaces, you can use the sponge brush head.
It comes with a mounting ring that can be attached to the wall to hang the cleaning tool. Versatile and multifunctional, this wireless cleaning brush can clean your bathroom walls, bathtub, tables, shoes, and more. Even better, a powerful cleaning brush tool can save you time and effort in cleaning routines. 
WAS: $299.95
Black Friday Price: $149.96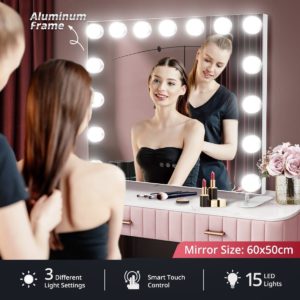 This Hollywood makeup mirror is ideal for women or girls to apply cosmetics or dress up. Having 15 LED bulbs with a 50000-hour lifespan and three lighting modes, the vanity mirror creates a clean, bright reflection and allows you to get the most natural application of makeup even at night. You can simply turn on and off the mirror light and adjust the illumination by touching the sensor switch on the screen. There are three lighting colours that include warm yellow, natural daylight, and cool white.
Due to its solid silver aluminium structure and stable base, the makeup mirror can withstand tough use on your dressing table and last for years to come. Luxurious and exquisite, the mirror, measuring 60cmx50cm allows you to see your entire face for flawless makeup application. The vanity makeup table boasts ease of use by plugging in with the included 12V adaptor. Also, this led-lighted Hollywood mirror requires no wiring or assembly.
WAS: $59.95
Black Friday Price: $29.95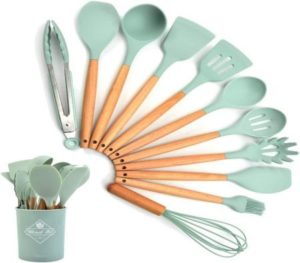 For those who love cooking, this kitchen utensil set is the best bet. This is a safe and environmentally friendly cooking utensil kit made from food-grade silicone with wooden handles. With 11 pieces, the utensils are BPA-free, non-toxic, and odourless to cook dishes. The silicone utensils are soft and will not scratch your non-stick cookware or expensive pans.
What's more, these utensils will not warp, chip, or melt owing to their great resistance to high temperatures of up to 230 °C. Plus, their wooden handles not only provide a comfortable grip but also resist heat, corrosion, and rust. All the cooking utensils are durable for everyday use without being torn or worn. The package includes a bonus storage bucket for all the utensils.
Conclusion
There's no better time to start your Black Friday shopping than this moment. Aside from the models mentioned, there is a huge variety of products at BestDeals. You can also enjoy the event savings on household appliances, garden supplies, pet supplies, musical instruments, sports equipment, toys and games, and more. View through our website, check the impressive discounts on the products that you need to buy, and add them to your shopping cart. Hesitate no more and enjoy your Black Friday sale time!
Comments
comments