Christmas Gift Guide | Unique and Latest Christmas Gifts for Anyone on Your List
The new Christmas is on the way, and it's time to plan out all your Christmas shopping. If you're in the middle of figuring out what kind of Xmas gifts to buy, you've come to the right place. Thanks to convenient online shopping, obtaining Christmas gifts for the season is easier than ever. No matter whom you're shopping for, such as your dad, mom, children, friends, colleagues, or even your pets, BestDeals provides loads of gifts in different categories despite your budget to make anyone feel special and delightful. We've compiled a list of unique and recent Christmas gifts for various groups to help you be the best gift-giver. Make your holiday season holly, jolly, and bright with the best gifts for everyone on your list.
Great Gifts for Him
Original Price >>> $4699.95 
Christmas Gifts Sale Price >>> $2299.96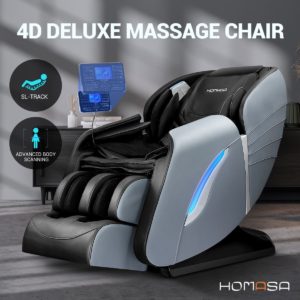 Enjoy ultimate relaxation and stress relief with this HOMASA massage chair. Together with a 4D roller and a sophisticated SL-type guide rail, the electric massage chair delivers comfortable deep-tissue massage and works on different parts of your body. Hence your head, neck, shoulder, back, waist, and hip can be effectively free from stiffness, strain, and even pain.
Furthermore, for maximum comfort, this massage recliner with a zero-gravity design can automatically move to an optimised posture position. Due to the seven massage simulations and six automatic massage modes, you can customise the ideal settings for your own needs. Other highlights include the advanced body scan system, heat therapy for the back, an adjustable footrest, the LCS smart touch screen, and a 3D Bluetooth speaker. This is a fabulous gift for your father or your husband.
Original Price >>> $899.95 
Christmas Gifts Sale Price >>> $649.96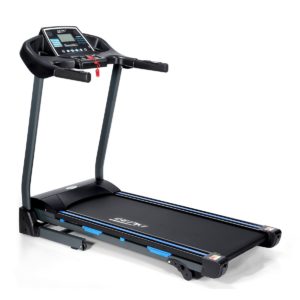 Tone your muscles and boost your cardiovascular health by running on this Genki treadmill. Due to a 2.0 HP powerful motor, the treadmill has a speed range from 1km/h to 15km/h. Also, the tubular steel frame boasts sturdiness and durability to last for years to come. There is a large LCD screen with blue backlighting that allows you to monitor the real-time workout data, such as distance, time, calories, speed, heart rate, and more.
You can adjust the built-in nine auto programmes and six speed controls according to your needs. As the exercise machine comes with MP3 and speaker designs, you can plug it into your phone to enjoy music while running.
Original Price >>> $379.95 
Christmas Gifts Sale Price >>> $269.97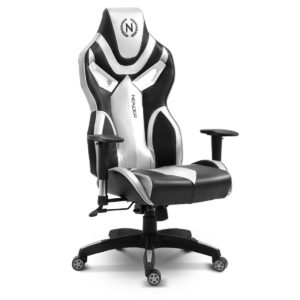 If your husband or son is a game lover, this high-back gaming chair filled with foam padding is the best buy. The combination of adjustable armrests and the title mechanism ensures this racing chair is adjustable depending on the user's needs. The premium leather structure promises impressive sturdiness and long-lasting durability.
Moreover, a 135-degree reclining design offers maximum comfort after long periods of work or intense gaming. At the same time, a standard gas lift enables you to easily set your preferred seat height. The racing chair has a high back, a 30-degree swivel design, and noise-reduction PU casters, all of which ensure ease of use and convenience.
Original Price >>> $699.95 
Christmas Gifts Sale Price >>> $449.97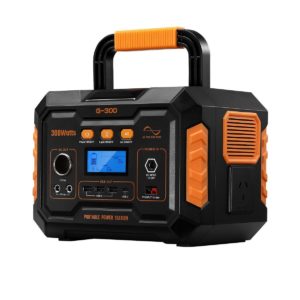 Deal with sudden power shortages outdoors confidently by using this solar power station. Featuring a large battery capacity of 100000 mAh, the portable power station can work for a long time when fully charged. With a 60W max DC port and a pure sine wave AC port, the generator can charge different electronic devices, like smartphones, GPS, cameras, laptops, hairdryers, fans, RC helicopters, etc.
You can charge the power station with your home charger, a car cigarette socket, and solar panels. Better still, this outdoor generator comes with multi-safety protection functions to add security. Besides, the LED flashing with two modes can be used for camping, outdoor illumination, and warning. The lightweight, compact, and handy design makes it suitable for various purposes, e.g., picnics, fishing, travel, parties, and more.
Great Gifts for Her
Original Price >>> $129.95 
Christmas Gifts Sale Price >>> $39.97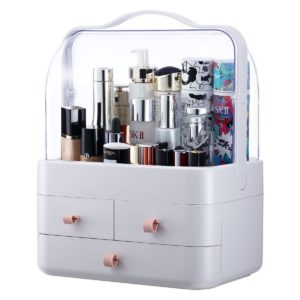 Hold your pack of beauty accessories, like cosmetics and jewellery in order with this makeup storage case. Measuring 29.8cmx20.4cmx39.5. the makeup case is compact and space-saving for minimal storage on your dressing table. Thanks to the compartmentalised storage, you can keep different items in it without making a mess, like skin care products, makeup, ornaments, and other fashion essentials.
Featuring a solid and non-toxic ABS and PS structure, the cosmetic case is durable, hard-wearing, and dust-proof. Besides, a transparent lid allows for clear viewing, while smooth sliding drawers boast ease of use. You can carry it anywhere with its built-in handle.
Original Price >>> $399.95
Christmas Gifts Sale Price >>> $299.97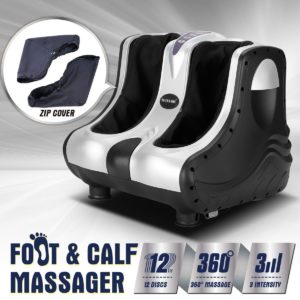 Give your wife or girlfriend a comfortable foot massage experience with this 3D massager. It features eight massage discs for feet and four discs for calves, giving a 360-degree dimensional massage. Owing to an innovative bottom bracket, you can adjust the angle of this foot massaging machine according to your demands.
Even better, the foot massager has infrared heat therapy to warm your feet and improve blood circulation. With a simple and easy-to-use panel, the massager allows you to easily control the heating levels, foot massage levels, and leg massage levels. Furthermore, a zip-out, hand-washable fabric liner ensures easy cleaning and maximum sanitary conditions.
Original Price >>> $299.95
Christmas Gifts Sale Price >>> $189.97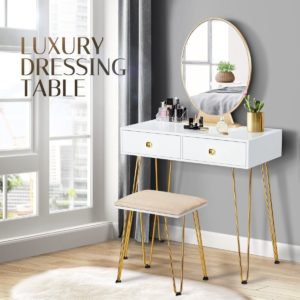 Add a stylish and elegant touch to your makeup studio by using this vanity dressing table and stool set. Complete with high-gloss MDF panels and heavy-duty metal feet, the makeup table and chair kit is sturdy, durable, and steady. The spacious top, two large drawers, and a bonus acrylic box can hold plenty of items, including makeup accessories, jewellery, skin care products, perfumes, and more.
In addition, the dressing table has non-slip pads at its bottom for the prevention of scratches and slippage. Meanwhile, the stool has a high-resilience sponge filling for comfort and softness. Luxury and contemporary, the vanity table and chair set can fit in any room.
Great Gifts for Kids
Original Price >>> $454.95
Christmas Gifts Sale Price >>> $379.97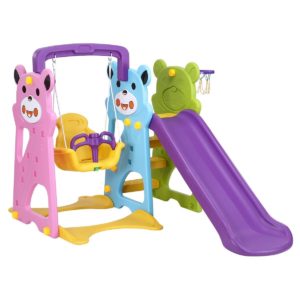 Entertain your little ones with an interesting playground by using this colourful swing and slide play set. It is a 3-in-1 unit that contains a slide, a swing, and a basketball hoop ring, offering your children continual fun. This activity centre has premium and environmentally friendly plastic construction, that is non-toxic, child-friendly, and durable for tough use.
Additionally, the slide system has wide and sturdy steps and handles for more safety. Also, the U-shaped base of this swing seat enhances stability and protection. Coming with a bonus basketball, stickers, and a pump, the play set is easy to assemble and ready to use, so you can set it up anywhere as needed.
Original Price >>> $149.95
Christmas Gifts Sale Price >>> $79.96
This bubble machine is the perfect mix of portability, lightweight, and ease of use, making it suitable for indoor and outdoor use. The integration of robust metal and solid plastic ensures the bubbling machine is durable, non-toxic, and hard-wearing; hence, it is friendly and ideal for children to use. With a built-in strong electric fan and a 0.75-liter reservoir for 30 minutes of operation, the bubble maker can produce 800 bubbles per minute easily and quickly.
It promises effortless operation by simply filling the reservoir with bubble solution and turning it on, then it will automatically blow out bubbles. Better still, this bubble maker requires low power consumption, making it perfect for parties, stages, weddings, social events, and Christmas scenes.
Original Price >>> $299.95
Christmas Gifts Sale Price >>> $179.95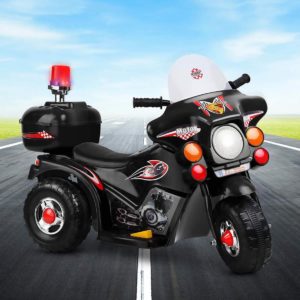 Let your little one experience a real driving experience with this black ride on motorbike. It comes with triple wheel and fully sealed construction for added stability. Made of premium materials, the motorbike toy is sturdy and durable for years of use. Further, it is non-toxic, BPA-free, and odourless for children to use. The police car can work up to two hours on a full charge of 12 hours.
In addition to anti-slip wheels, the ride-on toy has a simple footstep control for more protection. Complied with EN71 Standard Safety of Toys, the riding motorbike is suitable for children at least three years old. Even better, it has eye-catching police flashing lights with music to trigger your kid's interest.
Great Gifts for Pets
Original Price >>> $399.95
Christmas Gifts Sale Price >>> $329.98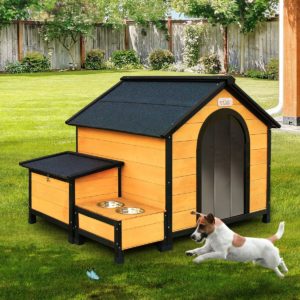 This wooden dog kennel offers your pet a comfortable and cosy place to sleep, sunbathe, or relax outdoors. Thanks to the fir wood construction, the pet kennel is sturdy, durable, and wear-resistant. Plus, it is spacious enough for your furry child to sit, curl up, or lay down. With a waterproof asphalt roof, the dog house can resist rain, sun, and wind with maximum protection.
The elevated rubber feet allow for moisture resistance. The removable plastic curtain on the door provides ventilation and warmth while also aiding in the elimination of insects. Furthermore, this pet house comes with a detachable storage box for dog food or toys and two food bowls.
Original Price >>> $129.95
Christmas Gifts Sale Price >>> $79.95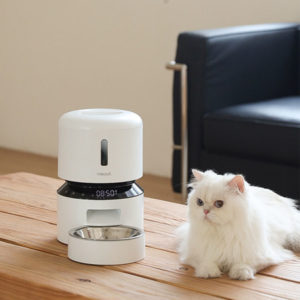 Make sure your pet has a regular and healthy diet by using this automatic cat feeder. The pet food dispenser with a timer can provide one to six meals each day and up to 50 servings per meal. You can use the easy-to-read LED panel to programme the feeding schedule and monitor the battery capacity. Moreover, you can record a 10-second voice message to remind your kittens to eat, which is useful when you are out.
This food dispenser has a rotor at the bottom of the reservoir and a secure twist-lock lid to prevent your animals from stealing food. To keep pet food fresh, crisp, and dry, the cat feeder adopts a triple-sealing design, including the desiccant bag and sealing strip. Also, this feeder has a transparent window for you to easily see the amount of food left and replenish it on time. In addition to the USB-C adapter, you can use three alkaline D batteries as a backup power source for emergencies.
Original Price >>> $269.95
Christmas Gifts Sale Price >>> $129.98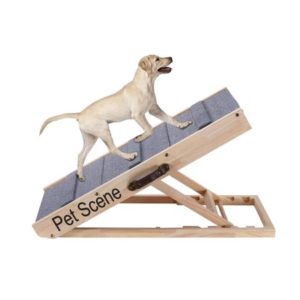 Make your small pet get in or out of a tall vehicle or a high sofa easily with this adjustable 3-step dog ramp. It is foldable, lightweight, and portable for multi-occasion use. What's more, the folding pet stairs have a three-level height adjustment for easy access to sofas, beds, couches, SUVs, cars, etc. It is self-standing and does not need to be leaned against the vehicle or the furniture.
The unity of the natural pine wood structure and textured fabric carpet allows for sturdiness, durability, and firmness, in addition to slip-resistance and strong support for up to 200lbs. This dog ramp is appropriate for pets that are small, medium, elderly, sick, recovering from surgery, or have mobility issues. Even better, depending on the situation, this pet ramp can fold flat or serve as a three-step ladder. It is space-saving and easy to store in your car or under the couch or bed.
Conclusion
Apart from the models mentioned, we offer many products covering different categories for any gender and age. Christmas decorations are as important as gift exchanges. More references and inspiration can be found by clicking Christmas Pre-Sale 2022. If you have any questions about the Christmas gift guide and discounts, feel free to contact our customer service team.
Comments
comments