Early Autumn Sale 2023 | 15 Top-selling Items to Buy for the Next Season
Are you aware of the seasonal patterns in sales? You might find that certain items go on sale at the same time every year. This is friendly to those who plan to make significant purchases at discounted prices. As summer draws to a close, the annual autumn sale has started in New Zealand. You can save big during the autumn on a variety of items, from home and garden appliances to outdoor leisure gear.
Whether you need everyday essentials or items for outdoor activities, autumn sales have got you covered. Prepare to save money, as we've gathered up 15 things you should consider purchasing during the early autumn. So, get ready to shop and enjoy the early sale!
Home & Garden Supplies
Maxkon Digital Electric Food Dehydrator Dryer Machine for Fruit Mushroom Jerky 5 Trays 450W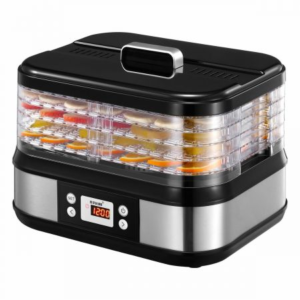 Early Autumn Sale Price >>> $89.96
No matter in which season, preserving your leftover food's essential vitamins, minerals, and natural enzymes is incredibly important. Our electric food dehydrator can deal with it easily. This food dehydrator machine boasts five roomy trays, making it a versatile and spacious appliance to dry a variety of foods, such as meat, veggies, fruit, herbs, and more.
In addition, the adjustable thermostat, electronic digital control panel, and 72-hour timer allow for auto shut-off after the operation. Further, our food dryer features variable temperature settings from 35º C to 70º C, suitable for drying different types of foods. Thanks to a bottom-mounted fan and heating element, it provides consistent airflow for ultimate drying and overheating protection. You can store and clean this food dryer machine with ease.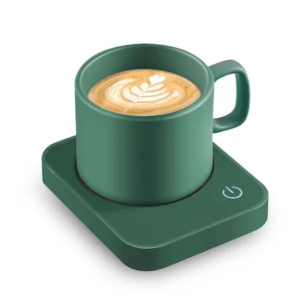 Early Autumn Sale Price >>> $34.99
Keep your coffee or tea warm on a chilly autumn day with this electric mug cup. With three temperature settings, you can control your drink's temperature by pressing the built-in button. Better still, our smart cup warmer will shut off automatically after continuously working for 4 hours. The blinking red light indicator works to show you that the heating plate is hot and turns off until the temperature drops to 36 °C. Adopting a sealed insulation technology, the heating plate prevents splashing and fits most standard mugs.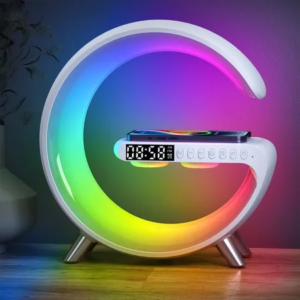 Early Autumn Sale Price >>> $79.99
If you struggle to wake up on fall and winter mornings, this alarm clock is here to help wake you up gently by simulating the natural sunrise, making it easier for you to feel energised and ready to tackle the day ahead. You can connect it to your phone Bluetooth to create your own customary sleep and White noise for falling asleep. Besides, the alarm clock also comes with a wake-up light that turns on from 0% to 100% brightness gradually.
It also has innovative and thoughtful features, such as an intelligent push-button adjustment design, a 12/24-hour mode, and an LED digital display design, suitable for adults and kids. For ultimate safety, the wake-up clock promises over-current protection, over-voltage protection, over-temperature protection, and foreign object detection.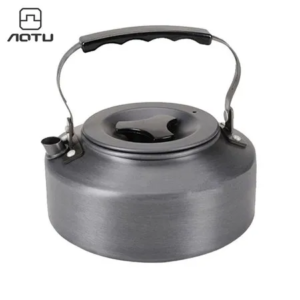 Early Autumn Sale Price >>> $24.95
There is nothing better than a piping-hot cup of tea to start your autumn camping trip or kick off a chilly autumn day. This is a versatile teapot for home and outdoor use. You can use it for camping, climbing, fishing, hiking, backpacking, picnic, BBQ, etc. Thanks to a compact and lightweight design, you can take it anywhere to enjoy a gathering moment with friends and family. Aside from wear resistance and durability, this teapot boasts fast heat conduction, easy cleaning, and corrosion resistance. Featuring a large capacity, it is perfect for two to three persons. What's more, the camping tea kettle is compatible with most stoves.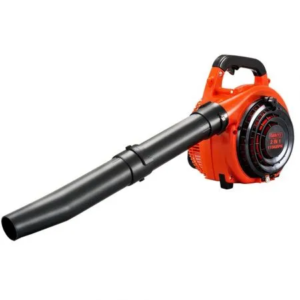 Early Autumn Sale Price >>> $139.88
Autumn foliage may be beautiful to look at, except when it is happening in your own garden and you need to clean up these leaves and debris. With a maximum running speed of 1100 rpm, this blower machine will tidy up the lawn quickly. Its silent, low-emission 2-stroke engine contributes to maximum output and remarkable performance. Moreover, the gardening gear features dual functions of blowing and vacuuming, making clearing and collecting leaves a breeze. Better still, you can choose a flat or round nozzle for specific tasks and operate this gardening equipment for long hours.
Outdoor Leisure Gear
Early Autumn Sale Price >>> $59.88
One of the best things about cooler temperatures is getting warmed up next to a fire. This 16-inch fire pit is an excellent partner for your outdoor space. Consisting of a sturdy steel structure and a strong bracket, this outdoor fire pit is incredibly robust and stable and provides resistance to heat and strong winds.
Additionally, the practical design of this brazier saves space and creates proper ventilation, ensuring high performance and long-lasting fire. With this fireplace, you can experience comfortable warmth and cosy barbeque leisure time simultaneously. Further, this multifunctional heater promises easy assembly and hassle-free mobility, making it ideal for outdoor activities such as camping, home gathering, fishing, and more.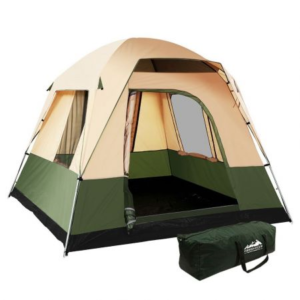 Early Autumn Sale Price >>> $119.95
It is the best time to go camping in late summer or early fall because of the comfortable weather and beautiful scenery. Our camping tent is the perfect companion for your outdoor adventures. With its premium double-layer fabric construction, this family tent provides excellent protection against the elements. The oversized door ensures convenient access, while the cross-pole roof design provides extra headroom and makes it possible for you to comfortably stand and move around in the tent.
Besides, the sunshade comes with thoughtful designs such as sturdy fibre glass poles, a UV-resistant polyester rainfly, and more. Thanks to the window mesh screen, the beach tent allows for proper ventilation and climate control, keeping it cool and comfortable on hot days. With a carry bag, this camping tent is easy and convenient to take anywhere you need.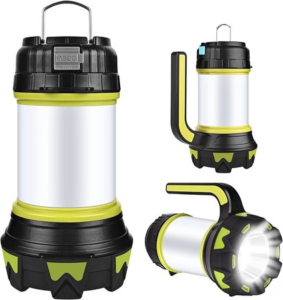 Early Autumn Sale Price >>> $59.95
This multifunctional camping light is a fantastic tool for campers. With six different lighting modes, this camping lantern can provide you with the perfect amount of brightness for any situation. The torch comes with high and low settings, an additional red light, and an SOS mode for emergencies. You can easily adjust the modes with a button and quickly get the lighting you need. Not only is the lantern great for lighting, but it also serves as a power bank for your electronic devices.
With a 3600mAh capacity, the rechargeable light can charge your smartphone through USB cables. What's more, the camping lantern can withstand any weather condition with its IPX4 waterproof rating and durable rubber structure. It can completely prevent water from entering under 10m deep water, making it ideal for any outdoor activity, like diving, fishing, or swimming. You can move this lightweight and compact gear anywhere you like.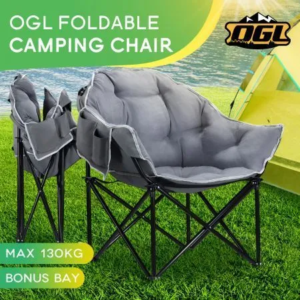 Early Autumn Sale Price >>> $79.95
When it comes to outdoor activities, this camping chair is indispensable. Made from durable oxford fabric, the camping seat boasts exceptional comfort both indoors and outdoors. Meanwhile, the premium powder coating prevents corrosion, fading, and cracking. The stable and heavy-duty steel frame can support up to 150kg, ensuring that you can relax with peace and confidence.
Moreover, the fully padded seat and detachable padded armrest provide a comfy seating experience. Better still, the outdoor chair is easy to open and fold. It also comes with a convenient carry bag for you to take it anywhere with ease. The outdoor seat is suitable for all outdoor purposes, such as camping, hiking, travelling, fishing, BBQ, watching sports events, and more.
Bedding & Bath Essentials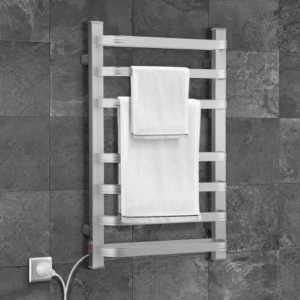 Early Autumn Sale Price >>> $139.88
Not only does this electric heated towel warmer keep our towels and robes dry and comfortable, but it also eliminates mould and mildew growth, making it ideal for the autumn and winter months. The warmer will reach the appropriate temperature of 40 to 50 celsius degrees in 30 minutes by simply turning on the switch. Made with heavy-duty yet lightweight aluminium, our towel rack is sturdier and more durable than chrome or bronze racks.
Further, seven square heated crossbars are safe for kids to be around and hold multiple towels and robes, ensuring it is perfect for a family. Even better, you can have peace of mind knowing that the built-in thermostat maintains a secure temperature while saving energy. This heated towel rail is designed to be wall mounted and makes most of the available space, perfect for smaller bathrooms and laundry rooms.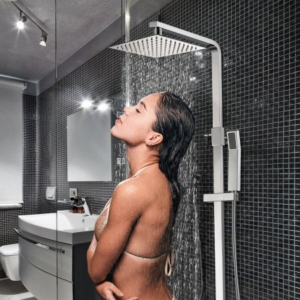 Early Autumn Sale Price >>> $159.88
Add style and utility to your bathroom with this rain shower head set. Certified by WaterMark and in compliance with Australian standards, the showerhead is crafted using stainless steel, brass, and ABS materials to ensure remarkable firmness and extraordinary performance. With a multi-layered chromed finish, the showerhead boasts antioxidation, corrosion resistance, lasting durability, and hassle-free maintenance.
It can be used as an overhead shower or handheld shower, flowing hot and cold water faster and more efficiently. Even better, our rainfall shower head is thoughtfully designed with a long and height-adjustable rod, making it suitable for all people.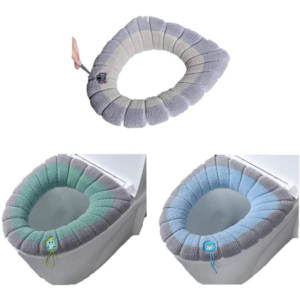 Early Autumn Sale Price >>> $19.95
The toilet seat cover is a must-have accessory in any household toilet, particularly in chilly months. Consisting of high-class acrylic fibre material, the toilet seat cushion is soft, warm, and skin-friendly, providing you with a comfortable seating experience. Furthermore, the package includes three toilet seat warmers in cute patterns, featuring blue, green, and brown colours.
Even better, each cover comes with a lanyard for quick lifting and convenient operation. It is hassle-free to install by placing it under the toilet seat, flipping it over, and stretching it over the seat to make it wrap the lid completely. What's more, the seat cover is washable and reusable, making it hygienic and cost-effective. It won't easily deform or fade, no matter if you wash it by hand or machine.
Pet Supplies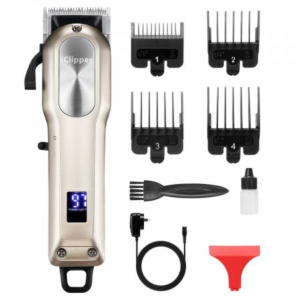 Early Autumn Sale Price >>> $59.98
Now is a great time to groom your pet because your dog may go through shedding as the seasons change. Make sure you're prepared to handle all the fur this autumn with this dog clipper. With an upgraded motor, the clipper operates at high speeds with minimal vibration, making it perfect for pets that get anxious easily. The high-carbon blades are clog-proof and R shaped to ensure safe and smooth grooming.
Additionally, the dog groomer comes with four guard combs that cater to different hair lengths. The cordless design provides the flexibility to move the trimmer in any direction. Meanwhile, the LED display shows the battery percentage, oil level, and charging indicator for hassle-free grooming. Thanks to a 2000mAh Li-ion battery, our pet shaver offers up to 4 hours of operation after a 3-hour charge.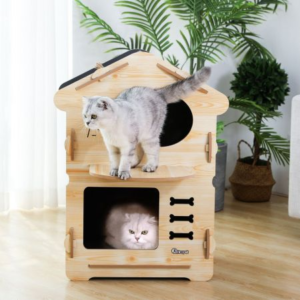 Early Autumn Sale Price >>> $88.88
As the weather becomes cooler, giving your feline friend a comfortable and cosy spot is incredibly important. This cat house is not only a shelter from the elements but also a stylish addition to your furnishings. Its high-quality MDF wood construction prioritises your pet's comfort and health. With a double-layer design, the cat condo caters to cats of different ages to jump, hop, climb, scratch, and play every day.
What's more, the cartoon-shaped hollow window and footprint decorations increase air convection and double your cat's pleasure. Even better, the smooth surface and easy-to-install roof make the whole cleaning process a breeze. Collapsible and compact, this cat playhouse is easy to store and maintain, making it suitable for small spaces.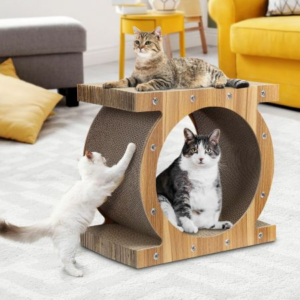 Early Autumn Sale Price >>> $44.97
Cats like to scratch in all seasons to keep their claws sharp and exercise for stress relief and emotional expression. Most importantly, protect your furniture from damage caused by your pet with this cardboard cat scratcher. With a recyclable corrugated cardboard structure, this eco-friendly cat lounge is safe and durable, ensuring your kitty enjoys it for a long time.
Better still, it is versatile enough to be a cat toy, a cat touch, a furniture save, and a scratching post all in one. Measuring 38 x 25 x 40 cm, our cat cave creates roomy space for two cats to use it simultaneously. Moreover, its lightweight and space-saving design effortlessly blends in with your home decor.
Once summer turns to autumn, the days will get a little shorter and the weather a little crisp. Autumn is a time of transition and can be a great season to purchase for a number of reasons. BestDeals stocks a large variety of products in diverse categories at affordable prices. Customers can take advantage of our early autumn sale adding their favourites to the autumn shopping list and enjoying massive savings. Take action!
Comments
comments