EOFY SALE 2023 | Last Chance to Save Big Before the Financial Year Ends
EOFY (End of Financial Year) sales are one of the biggest sales periods in New Zealand. Retailers can take advantage of this special day to clear out their older stock and make way for new items by offering a massive array of discounts. That is to say, it is the perfect opportunity for shoppers to stock up and save money. This is the season for EOFY, and the savings are abound.
The EOFY sales can incorporate almost anything, from tech equipment like televisions and laptops to discounted clothing, furniture, bedding supplies, garden tools, or any other kind of product. Many retailers also offer additional discounts on already reduced prices, making the sale even more attractive. To get the most out of your end-of-financial-year shopping, we gathered up a list of special offers on amazing savings and discounts, or even free shipping.
WAS: $79.95
EOFY SALE Price: $39.97
The shoe box unit is a must-have for any shoe lover who wants to keep their shoe collection organised and protected. Its larger space ensures that you can store different types of shoes, like high heels, ankle boots, and flats, without any hassle. The premium-quality PP construction ensures the shoe storage box can withstand a high load capacity, making it durable and long-lasting.
Meanwhile, it is easy to assemble for fast and efficient shoe organisation. Its stackable design allows for convenient and space-saving storage, which makes it a great addition to the entryway, wardrobe, door entrance, garage, and hallway. Its door is transparent, enabling you to check the type of footwear easily and quickly. Besides shoes, the organiser provides a great solution for storing other small items, such as hair accessories, jewellery, and socks.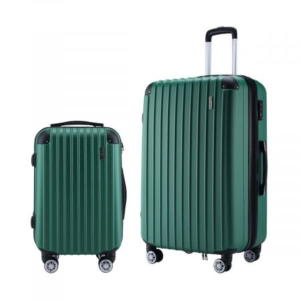 WAS: $199.95
EOFY SALE Price: $139.97
Ideal for frequent flyers, this 2 Piece Carry On Luggage Travel Suitcases Set is an outstanding choice. It comes with a 20-inch carry-on suitcase and a 28-inch spinner bag, both with TSA secure combination locks, retractable aluminium trolley handles, corner guard protectors and 360-degree wheels.
Best of all, the 28-inch suitcase can accommodate the 20-inch bag for added convenience and space-saving storage when not in use. Together with a scratch-resistant ABS shell and a high-quality polyester lining interior, these hardshell cases can withstand even the most intense forms of overpacking and baggage handling. Furthermore, the entire set is lightweight, easy to use, and manoeuvrable.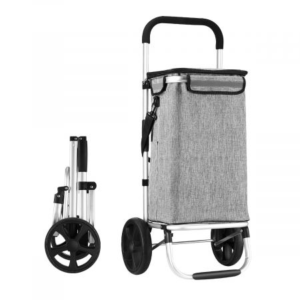 WAS: $99.95
EOFY SALE Price: $59.97
Make your shopping experience hassle-free and stylish with this grocery cart. Featuring a foldable design and premium aluminium construction, this shopping cart is lightweight and sturdy. Two side pockets and an ice bag in the main compartment offer additional storage. Thanks to the heavy-duty wheels, this grocery bag moves smoothly and silently across different terrains.
Additionally, it also comes with a durable Oxford cloth for waterproofing and a soft sponge handle to reduce stress on the hands when carrying it over long distances. The maximum weight capacity of this shopping trolley is 45 kg and it has a volume of up to 45 litres. If you are considering carrying bulky items, make sure to tie them up with a rope for extra safety.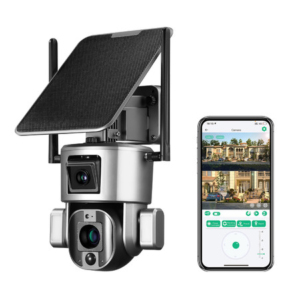 WAS: $899.95
EOFY SALE Price: $449.95
To ensure peace of mind for your property, consider using our 4G LTE security camera home CCTV spy surveillance system. The home security camera comes with  double camera lens, dual ultra-HD 4K video quality, and a 4G network connection, allowing you to access reliable live footage from anywhere. In addition, the PIR sensor features thermal and motion detection for humans, animals, and inanimate objects and will send fast-alert pop-up notifications if triggered.
Our surveillance camera also has dual flood lights and infrared LEDs for clear images and videos in the dark. With PTZ lens rotation, digital zoom support, two-way audio communication, smart power management, memory card support, IP66 waterproof rating, and rechargeable batteries, our wireless camera is easy to use and convenient for indoor and outdoor use in any weather condition.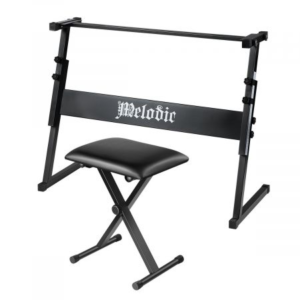 WAS: $119.95
EOFY SALE Price: $44.97
If you need an appropriate place to practise your piano keyboard, look no further than this keyboard stand and stool set. The stand comes with a reliable bolted metal frame and an anti-slip Z-shaped design, while the stool is foldable and padded with a thick sponge for a comfortable seating experience. Both are adjustable in height for a more comfortable position and are portable for taking out for outdoor performances. Sturdy and durable, the stand and stool set is suitable for 61- or 54-key keyboards. What's more, the unit can support a greater weight and is easy to set up and disassemble.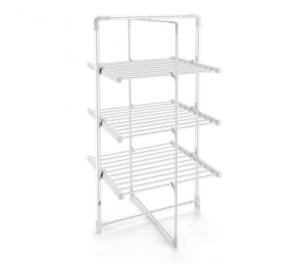 WAS: $399.95
EOFY SALE Price: $189.97
This electric heated clothes drying rack is a convenient solution for drying clothes during cold or rainy days. Featuring three tiers, the drying rack has 30 heating bars to dry a large amount of clothing. The temperature reaches up to 50 Celsius degrees, which makes the rack warm enough to dry clothes quickly while preventing burns.
Moreover, it is lightweight and foldable for easy transport and minimal storage when not in use. You can open the flat panels for delicate clothes, longer items, or sheets. This drying rack can also serve as a warming station for towels, underwear, and socks on chilly days. Besides, our electric rail saves energy and dries garments in a matter of hours.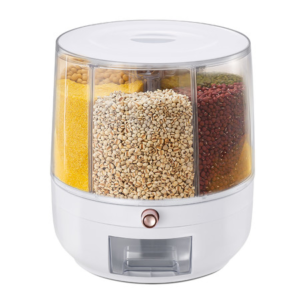 WAS: $89.95
EOFY SALE Price: $39.97
Store your favourite cereal with this unique rice box dispenser. Featuring food-grade and odourless plastic materials, this rice dispenser has a maximum load capacity of 10 kg and can maximise your kitchen area while protecting contents from dampness, dust, and bugs.
A 360-degree swivel and transparent design make it easy to pour cereal, and a measuring cup is included for convenience. Its lid with six grids opens easily and allows you to reach the contents or refill the box without hassle. Use our cereal container for storage of cereal, flour, dry beans, coffee beans, nuts, candies, and so on, getting things organised and making life easier.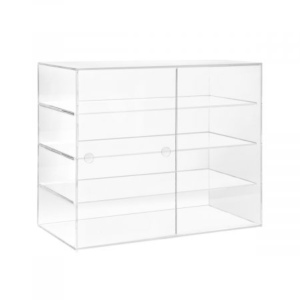 WAS: $349.95
EOFY SALE Price: $229.97
Display a multitude of delectable treats in this acrylic cabinet, which is ideal for kitchens, bakeries, coffee shops, bars, or restaurants. Featuring 5mm thick and food-grade acrylic shelves with a height of 15 mm between each shelf, our bakery cabinet allows for presenting cakes, sweets, cookies, muffins, doughnuts, and other pastries with ease. Also, it is suitable for exhibiting knickknacks, toys, models, and more.
Even better, its crystal-clear shape will greatly enhance the visibility of items, which will highlight products and attract customers. What's more, the sliding doors at the back offer easy access to the contents while fitting well with modern or traditional-style interiors.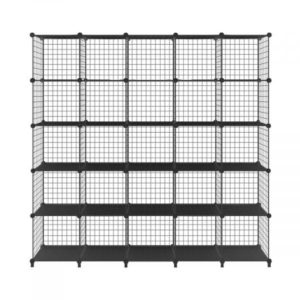 WAS: $259.95
EOFY SALE Price: $149.96
This 25-cube storage organiser strikes a balance between style and utility. Each cube is capable of holding up to 15 kg thanks to sturdy metal wire panels and durable ABS plastic connectors that firmly secure the entire structure. With 25 spacious 35 x 35 cm cubes, our rack offers abundant storage space for everything from shoes and toys to clothing and handbags.
A multifunctional design ensures it is versatile for any room in the house, whether you need a collection shelf in your study, a clothes organiser in your bedroom, or a toy storage unit in the kids' room. Assembly is a breeze with a simple modular structure and included hammer, while the removable PP sheet makes it easy to use. Plus, you can customise the shape to fit even the most limited spaces.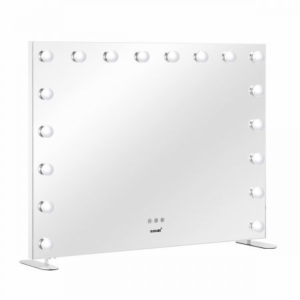 WAS: $439.95
EOFY SALE Price: $199.96
Take the ambience and elegance of your room to the next level with the Maxkon Hollywood LED makeup mirror. Featuring a sleek design with smart touch controls, it gives you a full view of your entire face with incredible clarity.
You can easily switch through three light modes for the perfect illumination. With 18 LED bulbs that can last up to 60000 hours, our lit-up mirror in a strong silver aluminium frame and base is durable enough to last a long time and withstand heavy use. Plus, it comes with a 12V adaptor, making it easy to use. Perfect for makeup application, grooming, or even dressing, our vanity mirror can satisfy all your needs.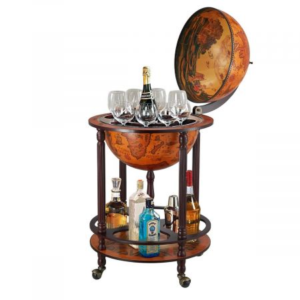 WAS: $379.95
EOFY SALE Price: $249.97
Bring sophistication into your home and indulge in the taste of adventure with our antique globe-shaped bar cabinet. This stunning brown globe features an exquisite old-world map that will enhance the surroundings of your room. Its exterior showcases the history of human migration, while the interior has a dove symbolising peace.
Perfect for homes, offices, bars, or recreation rooms, this wine rack offers a unique and stylish way to store your favourite drinks. With ample space for treasured bottles and a lower glass shelf, our drinks storage cart is practical and elegant. Plus, the high-quality and smooth wheels ensure this bar trolley is easy to entertain guests in style.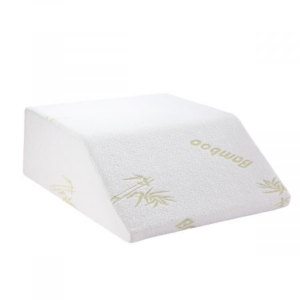 WAS: $109.95
EOFY SALE Price: $59.97
Experience ultimate comfort with this wedge bed pillow that offers relief for your aching back and legs. Its ergonomic shape allows you to adjust its angle according to your needs, providing an efficient elevation for your legs, upper body, or waist and reducing pressure on certain areas.
Moreover, the high-density memory foam construction and soft bamboo knitted cover provide ample support, appropriate breathability, and maximum hygiene. Measuring 51 x 61 x 20 cm, this memory foam pillow can act as a footrest pillow or backrest. The wedge bed pillow is easy to clean and maintain since it is machine washable, antibacterial, and hypoallergenic, which makes it suitable for family use.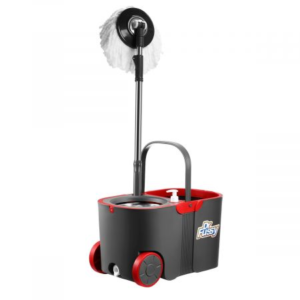 WAS: $119.95
EOFY SALE Price: $69.97
Make cleaning your house floors a cup of cake with the Dr Fussy spin mop and bucket set. Our cleaning unit features a well-designed bucket with wheels, making it easy to move around your home. Additionally, the upgraded swivel mop head effortlessly reaches under couches, beds, and other furniture.
Its handle length is adjustable to meet your specific needs. Plus, the unit includes four electrostatic microfibre mop heads that attract dust, grime, and residues and easily pick up surface dirt and hair. Better still, the dirty water can be drained directly from the hole in the bottom of the bucket, and the mop head is machine-washable for hassle-free cleanup.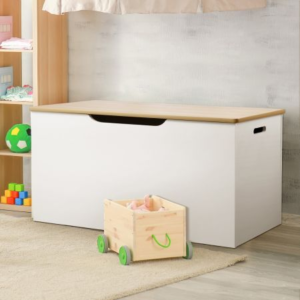 WAS: $199.95
EOFY SALE Price: $69.97
Whether you need a functional toy storage solution or a stylish shoe bench, this versatile storage box is a perfect fit. The minimalist design and classic white look make it an ideal addition to any room. With a compact size of 80 cm x 40 cm x 40 cm, the storage chest takes up little space while providing ample area for toys, books, clothes, shoes, and blankets.
Also, the medium-density natural fibreboard frame ensures it is sturdy and durable enough to serve for a long time. What's more, a smooth painted finish adds a sense of elegance to your space. This storage box features specially designed safety hinges that open and close gradually to avoid abrupt closure, making it safer to use for kids.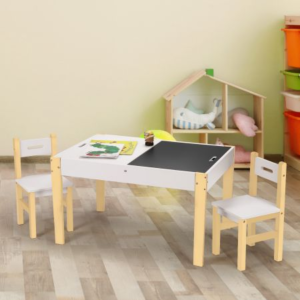 WAS: 289.95
EOFY SALE Price: $119.88
Spoil your younger children by giving them this perfect table set. With a contemporary and stylish design, our table and chair set is not only aesthetically pleasing but also durable and practical. It features eco-friendly and non-toxic paint, ensuring the safety of your kids while they use it. Firstly, the desktop is removable and reversible, allowing for versatility in use.
Additionally, it comes with a chalkboard desk and white Velcro blocks, providing hours of entertainment and creativity. To keep things organised, there are four hidden storage compartments for all your little one's supplies. The chairs have air gap handles and kid-safe edges for optimal security and comfort. Better still, the kids' furniture set is easy to maintain, clean, and assemble, making it perfect for busy parents.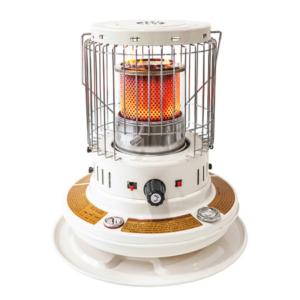 WAS: 749.95
EOFY SALE Price: $299.95
Are you looking for an effective and budget-friendly way to heat your space? Do not miss out on this 2-in-1 kerosene heater. Durably constructed from metal, our kerosene stove is rust-proof to ensure long-term use. Not only that, its lightweight and compact design allows for easy portability from one room to the next.
Moreover, it distributes omnidirectional radiant heat with variable flame control. For added safety, the anti-tipping system shuts off instantly in the case of an accidental toppling. Besides, the portable stove is suitable for both indoor and outdoor use, operates quietly, and burns kerosene cleanly and efficiently.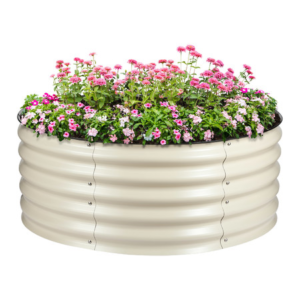 WAS: 179.95
EOFY SALE Price: $89.97
Introduce this raised garden bed into your yard to increase plant yield and reduce weed growth. Consisting of sturdy and rust-resistant Aluzinc-coated metal, our garden planter box can withstand the elements, making it suitable for both indoor and outdoor use. Its round shape and rubber safety edging provide excellent protection for children and pets, while its increased depth eliminates the need to bend down frequently, making gardening a pleasant experience. With easy-to-follow instructions and essential gardening tools, setting up this round garden bed is a breeze. The outdoor planter is functional and decorative, which makes it ideal for cultivating a variety of plants, including flowers, vegetables, fruits, herbs, and succulents.
As the end of the financial year approaches, it is important to have a clear idea of your budget and what you need rather than get caught up in the excitement of the sale. It is a great opportunity to pick up some amazing deals and save money on your purchases.
Comments
comments