Five Thoughtful Ideas You Must Know for the Sake of Your Dog
As dog owners, we always try our best to provide a friendly and comfortable living environment for our dogs, but it's never enough to do good to our beloved puppy. Except for the time-killing games to entertain your dogs, there are more details in daily life you should pay greater attention to. How to be a considerate friend of your dogs? All you need to do is just figure out what they need and accordingly choose the right dog supplies for them.
---
 I.Offer a Comfortable Home for Your Dog 
With: Large Flat Roof Wooden Dog House Kennel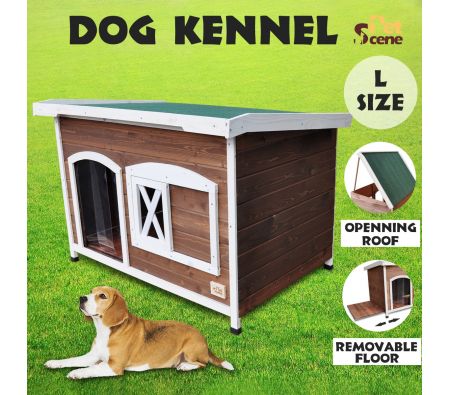 Have you really offered a dog kennel for your dogs? Or you just give them a carpet to rest? It's just a nice idea to provide them a home like the place we people settle down in. If your dog doesn't feel like comfortable when staying in his own den, or his place has worn out at all. Get this stylish wooden house kennel for him! Fully weather resistant, crafted with high-quality natural firwood and featuring a slightly slanted asphalt roof, this house ensures your beloved pet dog has a safe comfortable shelter from the elements. The strategically placed door with removable plastic helps this dog kennel provide maximum ventilation while providing the best weather protection for your pet. From the outside, it looks like a beautiful wooden enclosure that seamlessly works with your garden decor, but the inside is a doggy heaven, where your dog will find inner peace.
---
II.Keep Your Dog Cool in Summer 
 With: Pet Self-Cooling Gel Mat Bed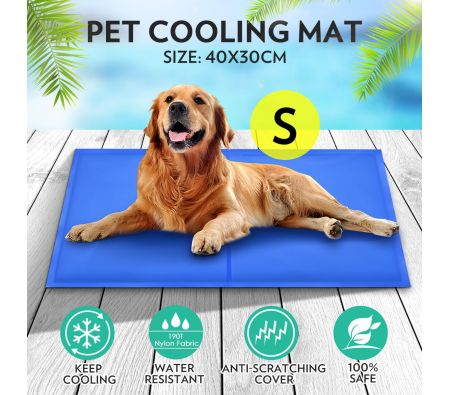 If you can't bear the heat under the hot sun, think about the same situation of your doggy friends. Reconsider changing a better crash pad for them to chill out in. The pet cooling mat is your first choice throughout the hot summer. Featuring a cool gel interior set in a durable nylon cushion, it absorbs your pets' body heat allowing them to stay cool as they relax. It requires no batteries or electricity, water or refrigeration so that you can take it anywhere from the backyard to the park or even on long road trips. Bring more coolness to your fluffy dog in summer with this gel cooling pet mat. 
---
III.Do Toilet Training to Your Dog
With: Pet Toilet Pad Indoor Dog Grass Restroom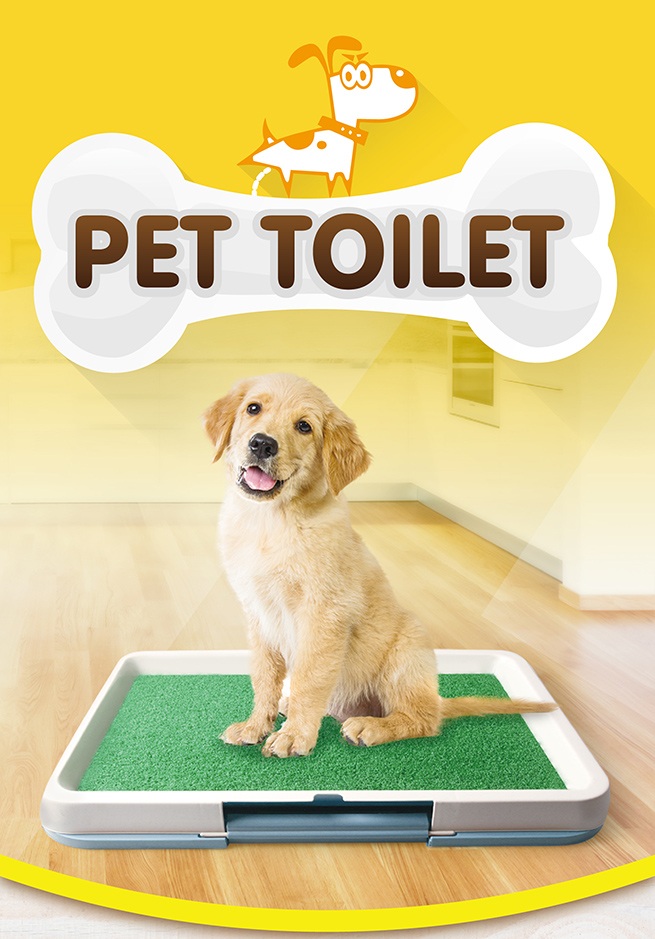 Have your dogs received good toilet training? Or they have to wait until you return home when nature calls, making it stressful for them? You'll find a way out with this convenient indoor pet toilet, and you'll able to keep your home clean and give your dog access to a pet toilet alternatively. The artificial grass simulates the same feeling of real outdoor grass providing an organic scent to attract your dog to make use of the pet pad. The grass sits atop a plastic holder that lets liquid pass through and is caught below to make cleaning and draining easier. One of BestDeals' buyers commented, "It's easy to train my puppy on this dog toilet, and he loves it. It helps my puppy to do the 'right thing' in the house."
---
 VI.Allow Your Dog Access to Out-of-Reach Places 
With: Aluminium Foldable Pet Ramp with Non Slip Surface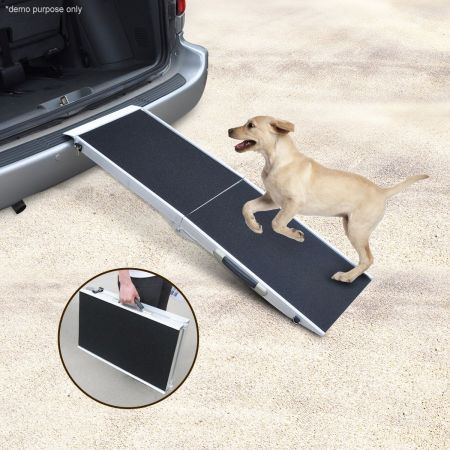 Just a small piece of pet supplies shows how much you care about your puppy. Climbing up to cars, beds, and sofas does not seem a big deal, but with a sturdy pet ramp, your little or old dogs can access them more easily and safely. Featuring a non slip surface, the useful pet ramp helps to prevent your pet from failing and get a better footing. It's also easy to carry and store with foldable design. A buyer from BestDeals reviewed, "The ramp is good quality and the non slip material gives peace of mind that my dogs won't skip off the ramp. It's great for older dogs instead of using steps. It folds up, doesn't use up too much room, easy to use, and handy to store.
---
V.Take Your Dog on a Safe Trip
With: Portable Foldable Soft Dog Crate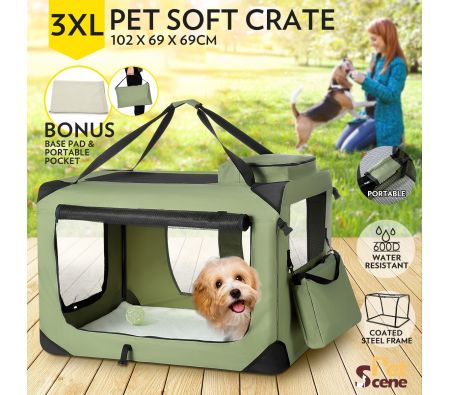 It is an awesome idea to take your dog along the adventure, but there are some precautions you should do before the trip. For example, a stable dog crate should be prepared in advance to keep your pet safe and sound along the whole trip. Featuring a sturdy powder coated steel frame under soft weather resistant fabric, this pet crate is ideal for helping traveling pets feel safe and secure. The stylish design and comfy padding are so attractive that your furry friend will love. Whether you want to go for short trips around town, or any situation away from home, this portable pet carrier bag is lightweight enough to makes it just as convenient for owners as for pets.
---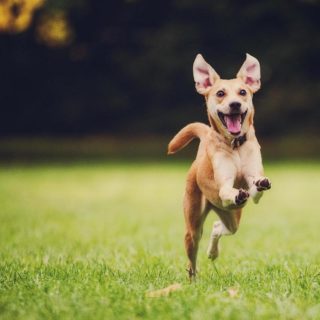 Just like parents who spare no effort to do good to their children, dog owners would do the same to their loved dogs. If there is any thoughtful idea you've missed to take good care of your flurry friends, never mind that. The only thing you should do is give constant attention and love to them from now on. Choose the right dog supplies your puppy needs and a tender warm barking is almost worth everything.
Comments
comments