Hot Christmas Decoration Ideas and Gifts for the Merriest Holiday Season
Christmas decorations and gifts can evoke positive holiday memories and emotions to comfort minds and trick your brain into happiness. For people who have suffered from stress, anxiety and depression in the past year, adorning for the holiday will help them look forward to something uplifting and find healthy ways to take their minds off for relief and hope. Besides, holiday decorating and gifts exchange will create a harmonious ambience and enhance our relations between family or friends. As the year comes to a close, decking your halls and backyards with festive ornaments to let the spirit of the season fill your home and spread the cheer through the holiday. Follow our easy and attractive decorating ideas and gifts to dress up your home for Christmas and form a stunning festive environment.
Christmas Decorations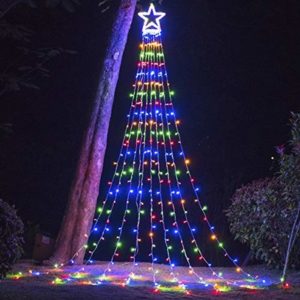 For an extra festive look, brighten up your garden with Christmas lights. This Christmas tree decoration waterfall light kit features 350 LEDs, a plastic star on the top as well as nine strand string lights, bringing you into a fairy world and creating a cozy atmosphere for your house. Available with eight adaptive lighting modes, the Christmas tree light provides you with fantastic and grand visual enjoyment. It is not only a perfect ornament for outdoor decoration but also a delicate gift for friends, colleagues or relatives for the season.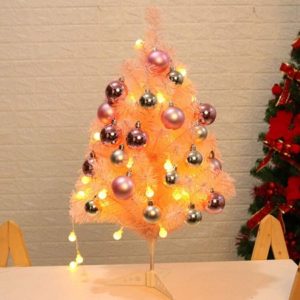 Christmas artificial tree is one of the most popular ways of decoration. However, this Christmas tree is different from the traditional Christmas tree in size, which is smaller and space-saving. Also, it is lightweight and portable for transport, which allows you to carry it anywhere as needed. Its sturdy stand provides the glittering artificial Xmas tree with greater support and long-lasting durability. Furthermore, this mini Christmas tree features a star on the top to bring out a fun and festive atmosphere.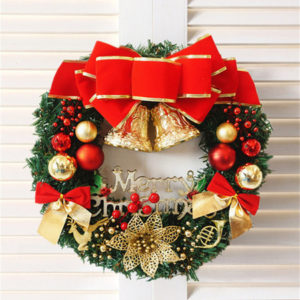 Decorating your home, shop or office with Christmas wreath ornaments is another fabulous choice. Suitable for indoor and outdoor decors, this beautiful garland wreath is built with multiple Xmas elements including a big red bow knot, gold bells, a reindeer, red balls, flowers, green pine twigs and Merry Christmas letters. You can hang it on the front door, wall, fireplace, shop window or Christmas tree.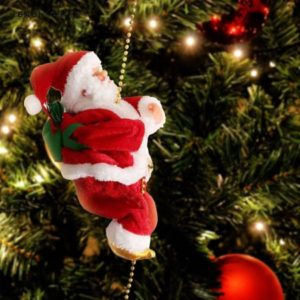 Santa Claus represents the spirit of holidays. Our animated musical Santa climbing the rope toy is compact, exquisite and wonderful, adding a comfortable and cozy atmosphere for Christmas. It is made of soft plush fabric and premium plastic for impressive firmness and reliable durability for years to come. It is a nice ornament to be used for most occasions. What's more, it is an ideal gift for kids or friends.
Christmas Gifts
For Men
Genki 1.85HP foldable smart treadmill can help people engage in a wonderful fitness experience in the comfort of home. Adopting Bluetooth technology, you can connect this running machine to the OVICX apps, by which you can obtain personal in-time workout data, share it with friends and play music. Or you can get your fitness data right from its large LED screen. Engineered with a running belt sized 120x42cm, this ergonomic treadmill provides a safe and comfortable running surface for users. Built with durable construction to support up to 120kg, the best treadmill comes with an emergency stop button and a connecting clip for double safety. You can simply fold the treadmill deck up into the machine and put it out of the way when it is not in use. Better still, the built-in wheels and a compact design allow you to transport it without hassle and stress.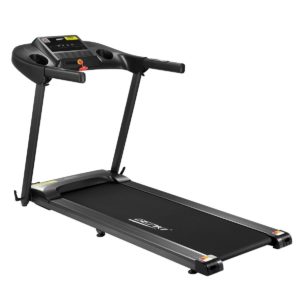 For men who love camping or outdoor adventures, the Mountview king-size sing dome tent is an ideal gift. It comes with a 380gsm water-repellent ripstop canvas cover, a 500gsm PVC floor and an extra 10cm high edge, making it suitable for all seasons. This camping tent is fully enclosed for privacy with zippered openings for fresh air and appropriate ventilation. Additionally, the mesh panels allow users to have excellent sky vision and keep the nasty insects out. A high-density mattress with 6cm thickness for a comfortable sleep on any surface. Thick aluminium support poles hold up the entire tent firmly and stably. Moreover, essential accessories such as inflatable pillows, pegs, guide ropes and a carry bag will ensure the camping experience is wonderful and unforgettable.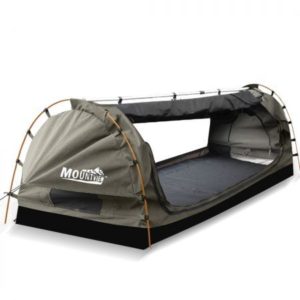 Buying a smartwatch as a gift for your husband or male friend is worthwhile to be considered. This fitness watch has a large high-sensitivity HD colour screen to make it easy to operate and give users clear insights into the display. It can automatically track users' all-day steps, calories, 24/7 heart rate and sleep stages. Also, the watch uses 14 exercise modes like Run or Bicycle to record workouts and connects to smartphone GPS for a more precise real-time pace and distance. Compatible with iPhone and Android phones, this watch is slim with a lightweight and anodized aluminium body and soft breathable band, which is comfortable for users to wear.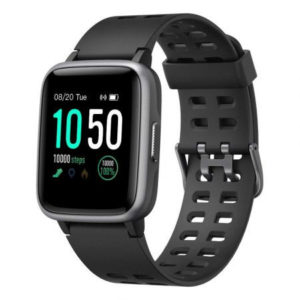 For Women
The 2-in-1 cordless vacuum cleaner is friendly to stay-at-home wives and frees them from tiresome cleanup routines. Owing to its advanced centrifugal filter system and high-efficiency HEPA filter, the stick vacuum cleaner captures dust, impurities and particles in a flash. The high-capacity batteries ensure it works continuously for up to 45 minutes at a low speed while up to 25 minutes at a high speed. Apart from easy use and rugged construction, it comes with a portable, bagless and wireless design to maximise convenience and eliminate the potential tripping hazard of a cord for added safety. All dirt will be collected in a 0.8-litre dust cup which is easy to remove. Last, a wide range of accessories is contained for different surfaces and various kinds of cleaning tasks, such as cleaning the floor, curtain, sofa and crevice.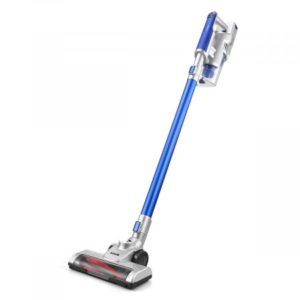 A makeup mirror with LED is a must-have for women or girls. Maxkon Hollywood LED Vanity Makeup Mirror is strong thanks to its solid and durable aluminium frame and base. Its mirror is in a luxurious and compact design with 12 energy-saving LED bulbs and smart touch control, making it more appealing and stylish. Illuminating warm yellow, daylight or off-white light, the LED mirror provides a clean bright reflection and make a difference in your makeup routines, even at night. It is fully adjustable not only for colour temperatures but also for brightness, allowing users to achieve the ideal lighting condition. This Hollywood vanity mirror will offer a stunning experience of making up or checking outfits inside the dressing room, bedroom, bathroom or any other space.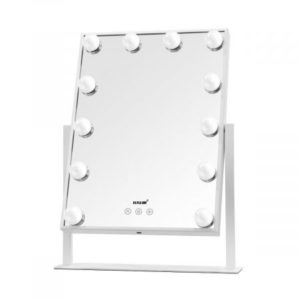 There is nothing better than taking cosmetic on the go for a woman who loves making up when travelling. Here comes the travel waterproof toiletry bag. Available in a compact, sturdy, lightweight and well-wrapped design, this portable cosmetic organiser is perfect for business trips, travel, gym, camping, home use and more. Delicately made with soft and padded fabric, reliable zippers and Velcro, the cosmetic bag lasts long and ensures a comfortable using experience. Waterproof and durable, the toiletry bag will protect your gear from spills and scratches. Due to the main compartment with several pockets, users can store and organise neatly multiple beauty supplies such as skin-care products, makeups, lotion, shampoo, conditioner and toothbrushes. Moreover, the built-in hook allows users to hang the toiletry kit on a towel rack, coat hook or wherever is available to save space and make your toiletries accessible.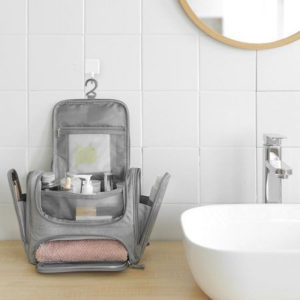 For Children
The Christmas music box toy is one of the top gifts for kids. Made of non-toxic and environmentally friendly ABS plastic, the Christmas toy is sturdy, durable and wear-resistant for long service life. Its surface and edges are smooth without burs, which will not hurt kids' little hands. Coming with building blocks, it also serves as a STEM educational toy to cultivate children's hands-on skills, develop their creativity and logical thinking, help them recognize colours and shapes while satisfying their curiosity. Better still, this DIY Christmas music box set can enhance relationships and interaction between children and parents.  
Christmas train set is one of the hot-selling toys on BestDeals. Made of environmentally friendly pigments with bright colours, the train toy set with a long time of service will bring endless entertainment to your children. The combination of a working headlight, puffing smoke and realistic train sounds contribute to making this train toy more realistic. In addition, four train carriages allow kids to assemble other types of railway train models and accessories for the Christmas tree environment. This Xmas train set is a special gift for children on holidays, birthdays or Christmas.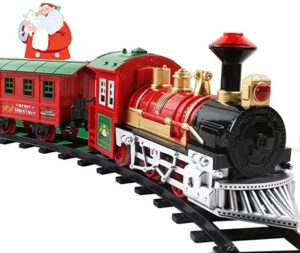 The dinosaur toy figure set is a nice Xmas gift for children. It can involve your toddlers in the fun of exploring the dinosaur world for hours. Completed with nine dinosaur action figures and a compelling Dino park mat, this interactive Dino playset is constructed of non-toxic PVC material to ensure enhanced durability and maximum safety for children. Plus the hand-painted finish makes them look more realistic. The activity playmat showing an interesting cartoon dinosaur park with bright colours is made of soft non-woven fabric and large enough for two to four children to enjoy playing together. This dinosaur toy set will spark hours of imaginative play and teach children to cooperate with their partners for creative entertainment during the Christmas holiday.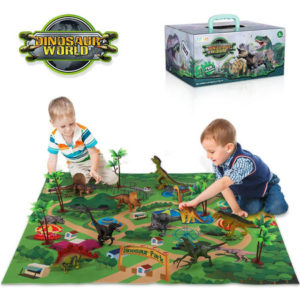 Conclusion
Whether you want to get the interior and outside of your home decorated, or choose the right gift for your loved one, we have everything you need to make the Christmas season merry and stress-free. Shop today to find the best deals at incredible prices!
Comments
comments