Less Is More: Minimalist Christmas Decorations with Maximal Festive Touch
Less is more. With a huge variety of Christmas decorations dazzling, you must have lost your direction to choose the perfect ones that best fit your house. If you are a minimalist, you've exactly come to the right place since we've sourced the simplest Christmas decorations that can add the most festive touch to your house.
---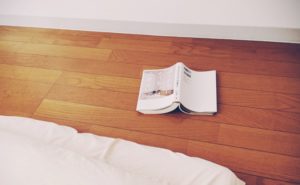 Recently, with great admiration, I have been reading ぼくたちに、もうモノは必要ない written by 佐々木典士, and gradually an intense idea of minimalist living style grows in my mind. In particular, the simple furnishing style of his house attracts me most. As Christmas is around the corner, being inspired from this book, I've decided to declutter my house while add some Christmas decorations that fit in overall design of my home without prejudice to the minimalist style.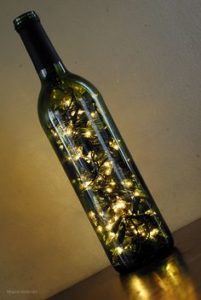 Sparkling Wine Bottle
Decorate your home with some Joy! Use these bottle lights to brighten up any dark corner as festive décor in your home. Add LED string lights into a wine bottle to show a magical shinning effect. It is a cost-effective and eco-friendly way to get the easy fancy night light out of waste wine bottles.
Glittered Christmas Light Bulbs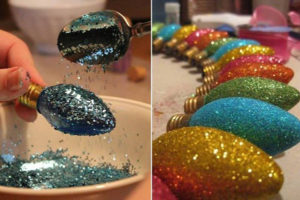 Christmas is a perfect time of year for glitz and glamour on the holiday table. Turn your old light bulbs into a holiday décor. Nestle sparkly vintage bulbs covered liberally with glitter in a decorative glass bowl to make a show-stopping statement. Delicate and attractive, this piece of décor would be the finishing touch of the tablecloth.
Paper Tabletop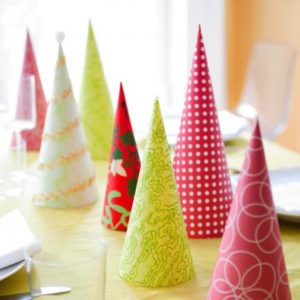 Together with the light bulb ornament, the paper tabletop is certainly the center of attention. Turn your Christmas-themed scrapbooking papers into an inexpensive tabletop display. Cut and fold papers to create simple cone "trees" of different sizes. Secure seams with double-sided tape. This project can be done with kids as an afternoon activity leading up to Christmas. With the same festive touch, a DIY Christmas decoration can't be easier than that.
Pillow Gifts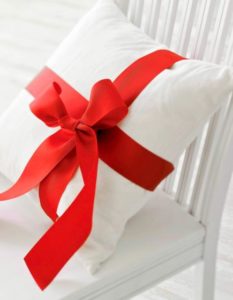 For a minimalist, a Christmas gift décor can be nothing but the pillows at hand. Tie wide ribbons around solid-color pillows as if they're presents going under the tree. Place on chairs, sofas or beds for an instant spot of holiday color. Tie a coordinating ribbon around the stems to add Christmas spirit.
Snowball Pendants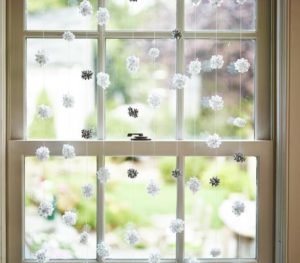 Dreaming of a white Christmas during this hot holiday season? Dangling from a window, these cascading strands of silver and white gift bows create the illusion of falling snow. Enjoy the beautiful snow scenery through your window, imaging yourself in a white Christmas with cool breeze the snowballs blow.
DIY Christmas Cards Tree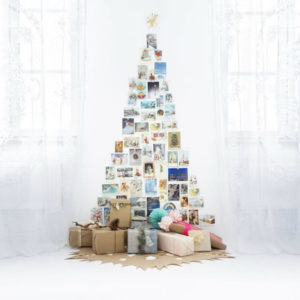 Grab all the Christmas cards that you have received throughout the years and stick every card to the wall in a Christmas tree shape. The most simplest and creative Christmas tree ever at your house! These hands on activities are a way to get your whole family involved in the festivities of the season.
---
Having these simple and easy Christmas decorations all ready, you are free to go for Christmas party and feast with the time and money you've saved through minimalism. Start your decorating projects now and don't forget to keep a minimalist style with eco-friendly and cost-effective method.
Comments
comments