Mother's Day Gift Ideas 2022 | 18 Best Gifts for Every Type of Mum
Mother's Day is fast approaching. Are you racking your brain to pick up the perfect gift for your mother to show how much you appreciate and thank her? Maybe are you still on the hunt for a unique gift for the special women in your life, such as your mother-in-law and grandma? We often fall back on the classics when it comes to buying a Mother's Day gift, for example, flowers, chocolate, perfume and jewellery. However, the classics may lack creativity and novelty when you get your mum this kind of gift for consecutive years. If you want to shower her with all love she deserves, you should think it over for the perfect gift. It is the reason why we created this helpful guide of Mother's Day gifts for every type of mum, from mums who have pets to fitness mums to mums who love to cook. This buying guide covers different ages, hobbies and budgets to give you some inspiration. Browse through our wide selection of thoughtful Mother's Day gifts, ranging from the cheap to the deluxe, to find something that is sure to melt her heart.
For Mums Who Have Pets
If your mum cares for her pets like her own children, why not give her a gift that makes her day, but also honors her furry friend. There are many practical and funny pet supplies with competitive prices at BestDeals, including cat scratchers, pet feeders, pet steps, pet heated beds, cat tree posts and more.
Pet Stairs Dog Cat Folding Ladder Puppy Ramp for Car Bed Couch 4 Steps Foldable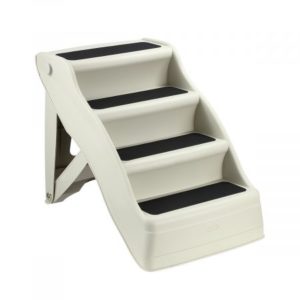 This pet stairs are a great piece of furniture to help elevate your four-legged animals that are too short or too weak to a higher spot like a bed or a sofa. Featuring four steps, the dog stairs is made of high-grade plastic materials with a high load-bearing capacity of up to 60kg. While it is recommended for small to medium-sized pets due to the size of the stair treads. Sturdy and durable, the pet ladder comes with side rails and a non-skid surface for reliable safety and peace of mind for your furry child. The excellent features of lightweight and foldability make this dog stairs easy to store and space-saving when it is not in use.
Automatic Dog Feeder Pet Cat Auto Feeding Bowl Puppy Timed Food Dispenser 5L Black
For pet parents who are busy on jobs or go out for travel, this automatic pet feeder is the best buy. It has a large capacity to hold 45 cups of feed for 90 meals. Thanks to the built-in voice recorder and speaker, the auto pet feeder will record your voice to call your animal for a meal up to three times a day, which is beneficial to your pet's health because it maintains a fixed feeding schedule. The LCD screen will display the portion sizes and feeding times that you can programme in advance. Pet food will drop out smoothly due to an anti-jam dispensing system. An infrared detector can prevent food from getting stuck and spilling. What is more, the feeder tray is detachable for easy cleanup. This dog feeder is thoughtfully designed with a screen lock and unlock function to avoid mistouching by children or pets.
Electric Pet Heat Pad Heating Mat Heated Blanket Dog Cat Bed Thermal Protection Timer XL Size with 2 Cloth Covers
Provide stable cosiness for your furry child with this electric pet heat pad heated mat. Measuring 90cmx60cm, the pet heat pad is equipped with an internal thermostat that has six adjustable temperature levels from 30-to 55-Celsius degrees. The built-in thermal protector protects your four-legged friend against overheating. The heating mat boasts a chew-resistant cord casing, a waterproof enveloped enclosure and a removable fleece cover for incredible safety and easy cleaning. In addition, two pieces of camouflage cloth covers are included for standby. There is an LED indicator for accurate display of heat levels and timer modes, by which you can set the ideal temperature and timing for your pet. It is the perfect warmer bed for dogs and cats that are senior, arthritics, newborn, pregnant or after-surgery.
Triangle Cat Scratching Board Corrugated Cardboard Cat Toy Pad Lounge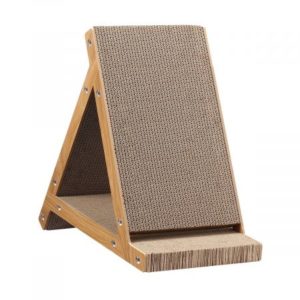 Mother's Day Sale: $29.96
Protect your mum's home furniture while satisfying her cat's natural instinct by using this corrugated cardboard cat scratching board. The eco-friendly and safe cardboard construction contributes to stunning safety and long-lasting durability. The scratcher can withstand a long-time of biting and scratching from your cats. The stable triangle design allows the cat scratch board to be placed at any angle for ease of use. Suitable for all types of cats, the cat scratcher is lightweight, portable and space-saving.
For Fitness Mums
For Fitness-obsessed mums, there is no better than buying her a piece of unique exercise equipment as a gift. The following gift ideas are convenient and practical for her to train at home or on the go to lose weight, relieve sore muscles and enhance her strength.
Genki Mini Exercise Bike Pedal Exerciser Home Gym Fitness Trainer with Adjustable Resistance Black
Help your mum burn fat for a better figure with Genki Mini Exercise Bike. Thanks to the robust PP construction and anti-slip base, the exercise machine boasts of excellent build quality, unappalled stability and ultimate safety. The versatile and multifunctional design makes this pedal fitness machine serve as an arm exerciser. Users can get the real workout data by viewing the built-in LCD screen such as the fitness time, distance, speed and calories burnt. Better even, the exercise bike is equipped with adjustable resistance settings for varying training levels, making it suitable for trainers from beginners to professionals. The mini bike trainer is easy to assemble and transport anywhere if needed.
Genki Magnetic Cross Trainer Elliptical Machine Trainer Home Gym Equipment with Handlebars
Provide a low-impact yet effective workout for your mum in the comfort of home by using Genki Magnetic Cross Trainer Elliptical Machine. Featuring heavy-duty construction to withstand a weight of up to 120kg, the elliptical trainer provides quiet, even and smooth running due to its magnetic flywheel and zero friction. Moreover, the elliptical exercise machine comes with angle-adjustable plastic sleeves that can adjust the angles with the floor for better contact with different ground including wood floor, carpet and yoga mat. The extra wide skid-resistant pedal can fortify friction between feet and pedals, greatly improving the comfortability and pacing experience. One-touch monitor displays workout time, distance, total distance, calories and rotations for your better control over the workout process. The portable elliptical machine comes with two wheels for easy mobility everywhere. In addition, it is compact and easy to store, suitable for use in homes and limited places.
Genki 12kg Kettlebell Barbell Cast Iron Fitness Home Gym Workout with Wide Grip Colour Coded Black
As for mums who are eager for a lean, toned and firm shape, then look no further than this Genki 12kg cast iron kettlebell. Made from solid cast iron with no welds, weak spots or seams, the barbell is strong and durable to use for years to come. Furthermore, the powder coating can resist corrosion, fade and rust. The wide and slightly textured handle allows users to hold the kettlebell securely without slipping for a wide range of exercises, such as renegade rows, handstands, mounted pistol squats and more. Other features of versatility and multifunction ensure the workout equipment helps build the user's full-body muscle strength and endurance as well as lose weight significantly. There is a colour mark on the handle for easy identification for trainers.
2 Roof Bike Rack for Car Bicycle Storage Carrier for 2 Bikes with Double Lock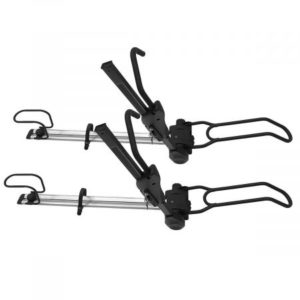 Mother's Day Sale: $199.97
For mothers who like outdoor cycling, this 2-roof bike rack for car is a must-have for her. Built with a strong and solid steel structure, the roof bike rack is sturdy and durable to last long and withstand the max load of 30kg in total. Partnered with four upgraded fixed points and a double lock design, the bicycle rack is more stable and secure. Besides, the car roof rack can hold two different kinds of bicycles ranging from 10 inches to 26 inches. It is folding and compact for easy storage and transport. Aside from the space saving design, the bicycle rack is versatile for different purposes including daily use, camping and outdoor adventures.
For Fashion Mums
 For mums who are junkies of beauty and fashion, the following gifts for sale with discounts are sure to delight the most important woman of your life.
Electric Nail Drill File Buffer Manicure Machine Set Portable Rechargeable 30000RPM 35W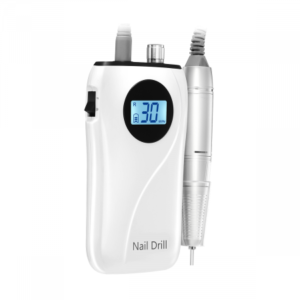 Spoil your mum and let her DIY the manicure art at home with Electric Nail Drill File Buffer Manicure Machine Set. Built with a high-quality bearing, the professional nail drill can work smoothly at a speed that can be adjusted by rotating the control knob easily, making it suitable for users of varying technique levels. The superior torque can prevent this e-file from stopping occasionally when applying appropriate pressure. It is helpful in nail buffing, filling the shape of various nails and smoothing calluses or hardened skin on hands and feet. Together with a large capacity battery, users can use the nail drill whenever and wherever they like. It can work up to 10 hours on a full charge of 2 to 2.5 hours. Plus, the smart LCD screen displays the accurate RPM, electricity and direction for your control of the manicure process. Lightweight, functional and quiet, the electric nail file is popular and favoured by our customers.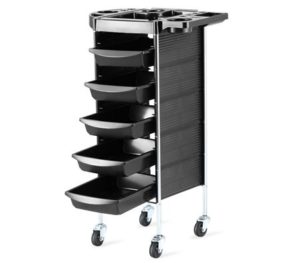 This salon trolley is not just for cosmetologists, but also the best match for your mum if she has a stock of hair essentials. Featuring five sliding trays, the slim rolling cart has multi-segments on its top, which is perfect for holding various types of items including hairpins, clip bottles and combs. With a simple yet stylish design, the portable trolley is durable and space saving. There are four smooth and premium wheels for maximum mobility from one area to another. In addition, the collapsible side trays offer a great place to hang spray bottles, curling irons and other beauty supplies. The mobile cart has a thoughtfully designed height for ease of use. Meanwhile, it can help store and organise all of your mum's beauty accessories perfectly without a mess.
Flawless Women's Painless Hair Remover, White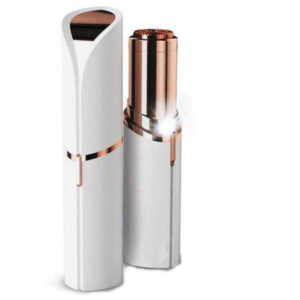 Compact and lightweight, this hair remover is crafted of premium materials for reliable durability and ease of use. Users can take and use it everywhere they need. Finished in an 18k gold-plated coating, the hair remover is corrosion-resistant and rust-proof. Safe on all skin types and tones, the hair remover is efficient in getting rid of your facial hair instantly and painlessly. Recommended by dermatologists, this unit is hypoallergenic and suitable for all women. This hair remover is quite suitable for mums who care for her external appearance.
3 in 1 Body Slimming Massager RF Ultrasonic EMS Anti Cellulite Fat Burner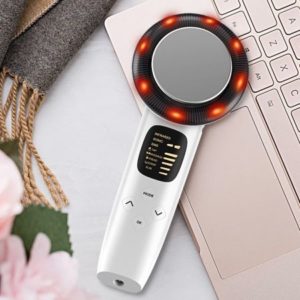 Help your mum boost her metabolism and blood circulation for resilient skin and overall health with this body slimming massager. It is a 3-in-1 fat burning machine. Consisting of EMS, high-frequency vibration, ionic import and export, as well as red light, the massager helps you to burn calories, tighten your skin, shape a charming figure and restore the resilience of your skin in a short period. It vibrates at the speed of 1000000 times per second, promoting fat metabolism and reducing wrinkles. This fat burner can work on different parts of your body, such as the arm, waist, abdomen, hip and legs. With the electrode pads, you can choose the ems modes for the right working intensity for your needs. For a better effect, the body slimming massager with positive and negative ions functions to remove the dirt from your deep skin and inject in nutrition.
For Mums Who Love to Cook
Mums who love to cook will absolutely love helpful kitchen gadgets and tools. No matter she like cooking or enjoy baking, she would likely appreciate multifunctional kitchen essentials like small kitchen appliances, cookware and other cooking accessories.
Maxkon Air Fryer Oven 12L 1800W Electric Kitchen Appliances Tilt LED Digital Touchscreen 12-in-1 Presets White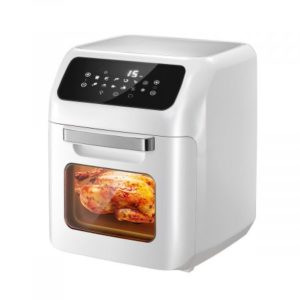 Help your mum cook healthy yet tasty fried food with the least effort by using the Maxkon air fryer oven. With a large 12 litre capacity, the air fryer boasts 1800W high power for fast cooking to save time and energy. The electric rotatable rack ensures the food is evenly cooked. The air cooker features a touch-control LED touch screen for ease of operation. The transparent window and interior lighting allow for easy monitoring of the cooking process. Users can choose from nine preset recipes and three auxiliary cooking functions according to their needs and requirements. The air fryer machine comes with overheating protection, automatic shut off, circuit overload protection and dishwasher safe design for the ultimate safety. With the multiple cooking accessories, the air fryer ensures your mum prepares crispy food with strong and pleasant flavour quickly and effortlessly for the whole family.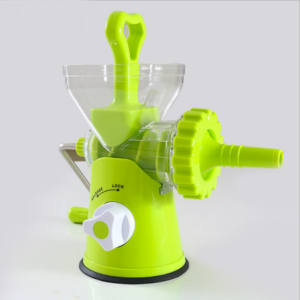 When your mum wants to make burgers, meatballs or sausage, grinding meat is one of the essential steps. Shop this multifunctional meat grinder for your mum. She will definitely love it. The meat grinder is made with a food-grade ABS plastic structure and sharp stainless steel blades, which ensures high quality, optimal safety and lasting durability for years of service. It is the perfect combination of fine craftsmanship, low noise, low vibration and ease of use. Moreover, the holder of this meat grinder is detachable and separated for easy cleaning and low maintenance. Available in a unique shape and beautiful colours, the meat grinder is a chef-friendly tool for fast and powerful cutting. Help your mum save time and energy on daily cuisine preparation work with this multifunctional grinder.
Commercial High Speed Blender Smoothie Maker Food Mixers Juicer 2L Black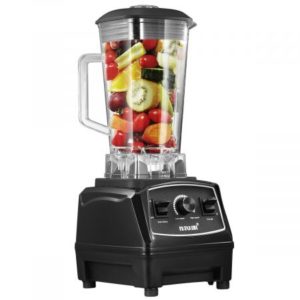 It is sheer bliss for your mum to treat herself to a glass of chilled fruit juice in the hot summer. This commercial high speed blender deserves to be invested in. Boasting a large 2L capacity, the smoothie maker is powerful enough to crush the ingredients thanks to its peak power of 2000W and high-speed blades spinning at 32000RPM. Multifunctional and versatile, the blender not only makes smoothies, baby food, juice, sauces, soymilk and soup, but also serves for grinding, crushing, cutting and chopping. There are ten speed settings for users to choose to best suit different kinds of ingredients. A secure locking lid and non-slip rubber feet make for further safety. The food mixer has a BPA-free and durable build for years to come. 
Maxkon Food Vacuum Sealer Packing Machine Dry Wet Food Storage with Free Bags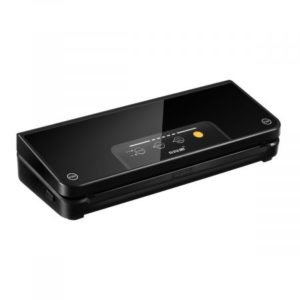 If your mum buys food in bulk or cooks too much food, it is better to stock them in a vacuum package to keep them fresh longer. This Maxkon food vacuum sealer is the best buy to avoid food spoilage and wastage. The suction power of the vacuum sealer goes up to 64kPa which will spend only 8 to 12 seconds. This food vacuum sealing machine is compatible with dry and wet food storage by choosing the "Dry" and "Moist" modes available. Besides, the food sealer works perfectly on vacuum canisters, marinate bowls and wine bottle stoppers with the included accessories. For the best leakage protection, the sealing strip comes out 3mm wide. This sealing machine is efficient and energy-saving as it can deal with multiple packages at the same time. The fast heat dissipation and automatic overheat protection are contained for reliable safety. Solid, durable and quiet, the sealer comes with a built-in cutter and storage area for vacuum sealer bags for the utmost convenience.
For Ordinary Mums
Aluminum Hanging Shower Caddy 3-Shelf Bathroom Organiser Storage Shelves Silver
For mothers who like a lifestyle of cleanliness and tidiness, this bathroom organiser is a great purchase for them. Constructed of high-quality and premium aluminium with 10mm main wire, the hanging shelf is sturdy and durable for a long-lasting lifespan. Each of the three tiers is firm and stable to withstand a weight of up to 5kg. Users can place shower essentials on this hanging shower shelf such as shampoo, soap, razors and more. Owing to the suction cups on the back, the shower caddy will stay firmly so that nothing will fall out of the basket. Since the bathroom organizer is rust-resistant and corrosion-proof, it is ideal for use in a damp bathroom environment. In addition, the shower organizer is easy to install without drilling.
Luxdream Foam Bed Wedge Leg Elevation Pillow with Breathable Cover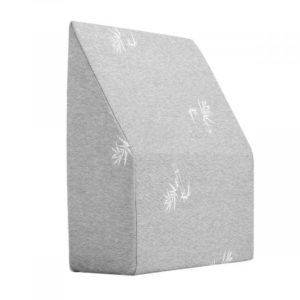 If your mama has back pain or difficulty in sleep, buy this foam bed wedge pillow for her. It is a stunning integration to relieve swelling, reduce edema, attain spine and coccyx alignment and improve blood circulation during sleep. Contouring along the natural curves of your body, the wedge pillow takes the excess pressure off your legs, hips and knees as well as offers a comfortable place for your legs for the ultimate comfort. Measuring 51cmx61cmx20cm, the high-density foam construction ensures the pillow is sturdy to retain its shape and embrace natural contours. With a washable and hypoallergenic cover, the pillow provides maximum hygiene, breathability and heat dissipation, which is particularly friendly to those who have sensitive skins or allergies.
Conclusion
Personalise the mother's day gifts to make your mum delighted and surprised under our gift guide. There is a large number of products for all kinds of mums at BestDeals. You can further browse through our site for more categories such as furniture, outdoor and leisure, bedding and bath, musical instruments, electronics and LED lights. Do not hesitate to find a thoughtful gift for your magnificent mums for a happy Mother's day!
Comments
comments