NZ Winter Sale 2022 | What You Need for Winter In New Zealand Seasonal Buying Guide
Attention, New Zealand shoppers! During this season, agents and brands often start their winter sales. This means you can save up to 90% on everything you love to shop for in the winter sale. To make this winter more bearable, we have rounded up things you should buy to beat the winter cold indoors or outdoors. This is the 2022 Winter Sale from BestDeals that covers all of our products including the below models.  Our winter sale has a big price drop on the products for men, women, seniors and kids. Enjoy the winter sale and grab the items that you need to make winter more enjoyable.
1. Weighted blankets to improve your sleep quality
Our fluffy weighted blankets are great and comfortable for chilly weather. Here at BestDeals, the soft weighted blankets are not just because they are affordable, but lightweight, cosy and luxurious for relaxation. All the weighted blankets are made with premium materials in fine textures and smooth touch, getting you indulged in deep sleep. Some of them are available in a unique chunky knit design that adds aesthetics of simplicity. Additionally, the entire blanket is handstitched for added durability.
Get the Weighted Blankets from BestDeals
2. Electric space heaters to warm up the cold room
Our space heaters include freestanding and wall-mounted models. When it comes to the freestanding heaters, some are in a unique pyramid design that can emit heat in all directions. Coming equipped with a handle and lightweight design, the heater can be easily moved around, giving users maximum convenience and flexibility to use it anywhere. While some freestanding fireplaces in classic design are fashionable to fit in any space. They are also lightweight and easy to transport from room to room. Better still, they are safe to touch as their surfaces stay cool even during heating. There are different wall-mounted models adopting carbon fibre bulb technology and boast quick warm-up, energy-efficient and space saving.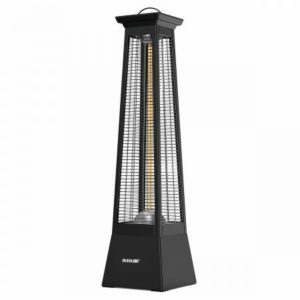 Get the Space Electric Heaters from BestDeals
3. Essentials for your car in cold weather
At BestDeals, there are useful tools for your vehicle on chilly days.
The snow brush ice scraper is a perfect match for cars, trucks, SUVs and more in winters. The ergonomic design of the handle is comfortable and non-slip, which is convenient for you to remove the snow or ice in winter.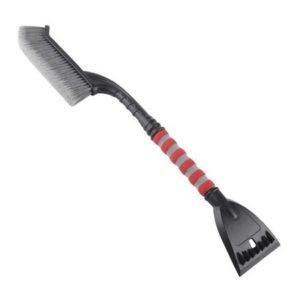 Get the Snow Ice Scraper from BestDeals
The full protection windshield cover can act as a snow block in winter and a sun block in summer. It is waterproof, lightweight and easy to use. Measuring 215cmx125cmx1cm, the car cover can reduce the accumulation of snow and ice on your wiper blades and protect the wiper fluid from clogging.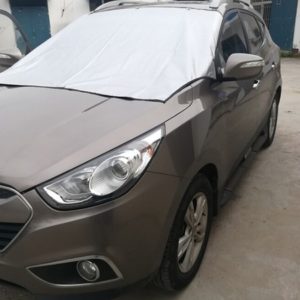 Get the Windshield Cover from BestDeals
The wool car seat neck rest pillow provides comfy warmth in winter when you are driving. Made with high-grade sheepskin wool, this neck pillow in dimensions of 15cmx15cmx25cm promises high elasticity, breathability and great support for your neck. At the same time, it can effectively reduce fatigue, pain and muscle tension caused by long driving.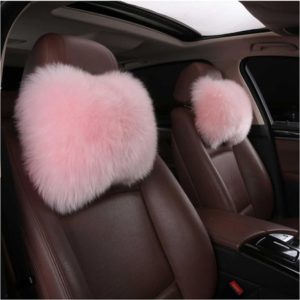 Get the Car Seat Neck Pillow from BestDeals
The auto car heater fan can blow instant heat or cool air to warm up or cool down your car within seconds. As it comes with a high-temperature radiating vent, the car heater is easy and convenient to use. Besides, the heater is thoughtfully designed with air purification, environmental protection and low noise. Thanks to its 360-degree rotating holder, you can adjust it to an ideal angle. The overheat protection ensures reliability and safety during use.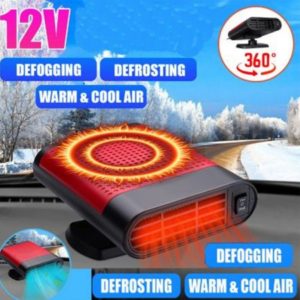 Get the Auto Car Heater from BestDeals
4. Smart coffee mugs for hot drinks whenever
The top-rated coffee mug is the 380ml automatic magnetic stirring mug with a lid. Constructed using strong stainless steel and ABS plastic, the coffee mug is sturdy and durable for years to come. What is more, the bottom silicone is stable and anti-slip to use. Employing the magnetic force and fluid self-stirring technology, the automatic mixing cup can stir the liquid in the cup. The sealed mug cover allows you not to worry about the liquid splashing. It is widely applicable to coffee, milk, juice, medicine, protein powder and more, suitable for men, women, seniors and children. ]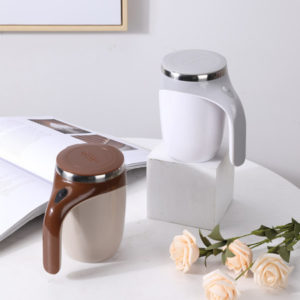 Get the Coffee Mugs from BestDeals
5. Facial cream to hydrate your skin
One of the biggest winter woes is dry skin. But you do not have to suffer from it if you have this deep moisturizing facial cream that hydrates and moisturizes your skin and prevents aging and wrinkles. Combined with the main ingredients of retinol, hyaluronic acid and vitamin E, the cream is suitable for men of all ages and skin types.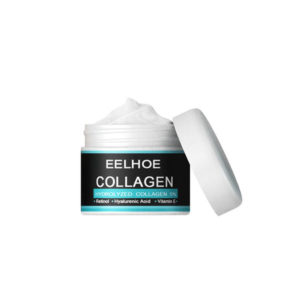 Get the Facial Cream from BestDeals
6. Warm rest areas for your pet
At Bestdeals, there is a wide selection of warm beds for your four-legged friends, including electric heating pads, calming pet beds and pet sofas. They are often coupled with a stylish yet simplistic design, giving the highest level of comfort and cosiness to your pet. Made from high-quality materials, our pet beds and pads provide strong support while conforming to the curves of your animals. As for the heated beds, they feature adjustable temperature levels and timer levels, in addition to safety guarantees of chew resistance, overheat protection and water resistance. All pet beds and mattresses are easy to clean and maintain without much effort. Help your furry child stay cosy all season long with the best pet bed!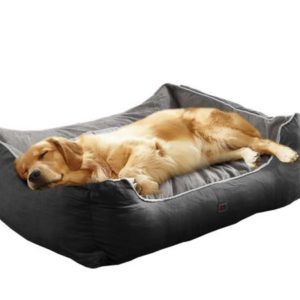 Get the Pet Bed Pads from BestDeals
7. Best flashlights for power outage situations
Winter storms may lead to snow days and sledding, even power outages. For that, you will need an upgraded but cost-effective flashlight. The headlamp flashlight is one of the popular models. Featuring a hands-free headlight, the flashlight in four lighting modes is detachable and can be taken off for regular washing. It is ideal for running, walking, fishing, hiking, cycling, reading, hunting, caving and emergencies as a waist lamp, Helmet light and bike headlight. Another one is the ultra-bright tactical flashlight that utilizes the durable LED chip providing powerful light with a service life of up to 50000 hours. It is battery-powered and USB cable charged, which offers maximum flexibility. Users can switch between five lighting modes by pressing the switch button. Convenient to operate and carry, the flashlight is perfect for dog walking, hunting, boating, power outages, patrolling, camping, hiking and emergency.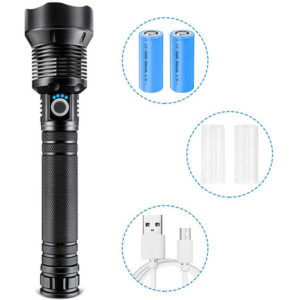 Get the Flashlights from BestDeals
8. Humidifiers to keep skin moist and prevent influenza
The dry winter air is not only bad for your skin, but makes you sick because of the flu viruses that thrive in dry air. An easy solution is to use a humidifier. We have a variety of humidifiers. One is the 1500ml USB air humidifier. It is mini-sized, portable and lightweight. With a large capacity, the humidifier comes with dry protection, infiltration and moisturizing in addition to quiet operation, suitable for different occasions, such as baby room, bedroom, living room, office desktop, car, yoga room and more. Another welcomed model is the Spector air purifier which is equipped with multi-layered filtration. Its HEPA filter blocks large particles, removes pollen and more. Meanwhile, it can remove unpleasant odours and smells with the photocatalyst filter. With adjustable timing and sleep modes, the air filter operates silently and effectively.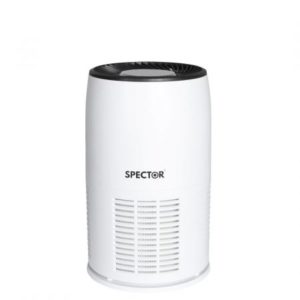 Get the Humidifiers from BestDeals
9. Must-haves for working outside
The heating scarf could be a perfect gift and repel the coldness. Our heated shawl is made of super soft and skin-friendly velvet, which is comfortable, lightweight to wear and keeps you warm either indoors or outdoors. Charge it for three to four hours for up to two-hour working time at the highest heating mode. Its heating temperature range is appropriate ranging from 45 Celsius degrees to 60 Celsius degrees.
Get the Heated Scarf from BestDeals
The electric heated gloves at BestDeals are suitable for different weather conditions and temperatures. Its surface layer is crafted of water-repellent fabric that makes the splashing water condense and slide off automatically. It is soft, comfortable and breathable. Thanks to the wear-resistant PU material, the palm of the gloves are non-slip and offers a superior grip. It can warm your hands at any time, especially great for cold winter.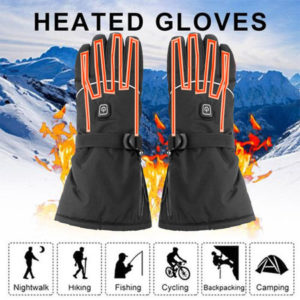 Get the Heated Glove from BestDeals
Self-heating socks are a good purchase so you do not have to pay around barefoot on a freezing floor all season. Most importantly, it can offer constant warmth and comfort in the chilly winter even when you go outside. Our 3PCS tourmaline magnetic socks have a soft and comfortable feeling and a long service life thanks to the high-strength materials. Its self-heating function can warm and relax your feet on cold days. The bottom of the sock is designed with a tourmaline that automatically heats up in harsh weather. It is great for outdoor activities.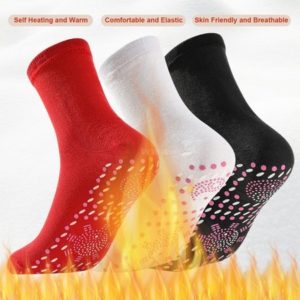 Get the Self-heating Magnetic Socks from BestDeals
10. Stewpot for cozy food to warm up winter
There is nothing better than having a hot and delicious meal when you get home from work during the most difficult season. Our cast iron enamel porcelain stewpots have a variety of sizes and colours. They can distribute the heat evenly, reduce the cooking time and hold the heat accurately. Each has a lid and a cream-enamelled interior. The stew pots can be used on a vitroceramic hob, gas, electric, halogen or induction hobs. They are dishwasher safe and easy to clean.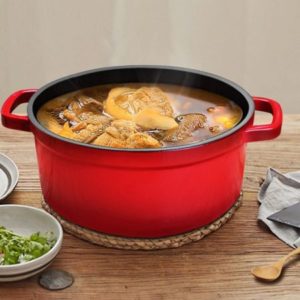 Get the Stewpots from BestDeals
We hope you love the products that we recommended. All of them are top-rated and welcomed by our customers during this period. BestDeals have almost covered all your shopping needs. Prices are reasonable, and accurate at the time this article was published, but may change over time. So shop now without hesitation! If you have any questions about our 2022 winter sale, hesitate no more to contact our customer service team.
Comments
comments