Secrets to Win Lover's Heart: Top 11 Valentine's Day Gift Ideas for Him & Her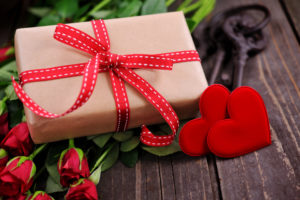 Valentine's Day is celebrated once a year by couples all over the world. It is recognized that gifts are essential to show your love and spirit to your relationship on this special day. Are you in the trouble of choosing a Valentine's Day gift for your loved one? What kind of present are you hesitating in? Flowers, chocolate, or jewellery? Wallet, watch, or necktie? BestDeals is your most practical, affordable, and thoughtful choice when searching for the best Valentine's Day gift. Check out the inspiring gift ideas below to save you out of the trouble of selecting.
---
Valentine's Day Gift ideas for Him
Mini Waterproof Wireless Hands Free Shower Speaker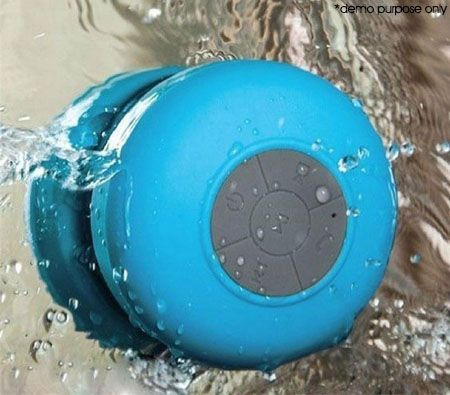 Pump up the volume and let the music flow with this mini speaker! This shower speaker supports Bluetooth & wireless transmission while offering high quality, crystal clear sound. The unique water-proof design allows you to listen to your tunes anywhere and anytime – at bathroom or on Valentine's Day. A creative and practical present he will love and be thankful to you.
Newest Wireless Bluetooth 4.0 Stereo 760 Headset Headphone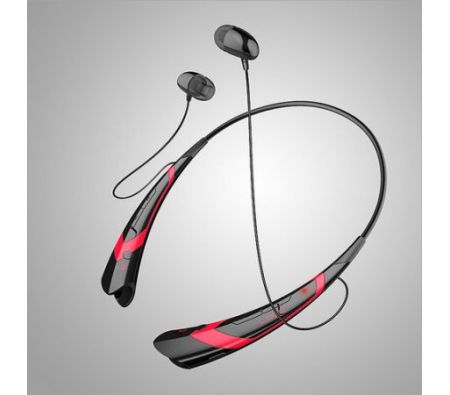 If your boyfriend or husband is a crazy music fan who cannot live without music, at this Valentine's Day, it's better to surprise him with the newest wireless Bluetooth headset. It's a warm and intimate time when you two share one earphone and listen to the same song together. You use the left one while he is "right" beside you.
Automatic Stainless Steel Self Stirring Electric Coffee Mug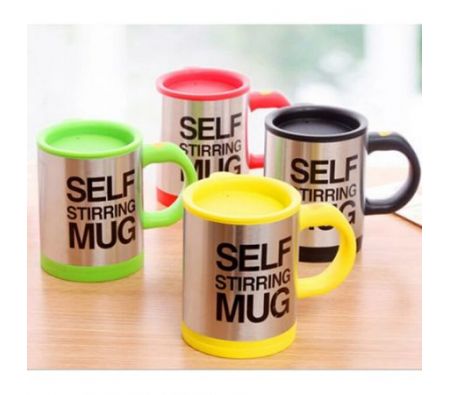 Send him a self-stirring mug and say the sweet words, "You are my cup of tea!" It is used to automatically stir coffee, tea, hot chocolate, soups and so on, a perfect choice for the lazy tea or coffee lover. No need to find a spoon anymore!
---
Valentine's Day Gift ideas for Her
Infrared Heating Shiatsu Massage Cushion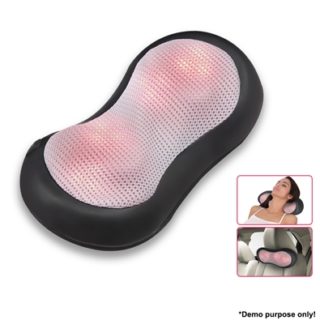 Find the perfect way to pamper her with this infrared heating shiatsu massage cushion. Equipped with infrared heating and rotating hands, this massaging pillow promises a deep kneading massage therapy every time you pick it up. After a long day's work, this is exactly what every woman wants. It will take good care of her when you're not around. Be a caring man to concern about what she needs. That's the secret to win her heart.
5 In 1 Brush Electrical Facial Massager Face Washing Machine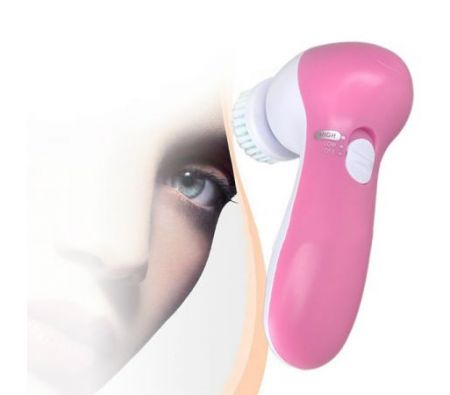 Every lady cares about her skin. They want it to look smooth, youthful and roseate. A facial massager helps to absorb water, introduce the nutrient absorbing and improve the elasticity of her skin. Nobody can resist a magical gift that leads to beauty.
Lovely Colorful Pearl Gold Chain Necklace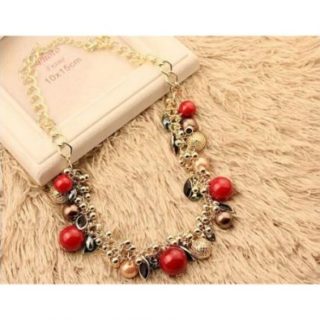 No woman doesn't love jewellery accessories. They will love it more if it is a surprising present from men. This Valentine's Day, buy her a lovely and elegant necklace to make this annual festival memorable and special. This colouful pearl gold necklace with romantic touch has magic power to make your woman more beautiful and attractive. If this little piece of décor can exchange a smiling face, why not get it?
---
His-and-Hers Gift Ideas on Valentine's Day
Led Luminous Message Board Alarm Clock with Calendar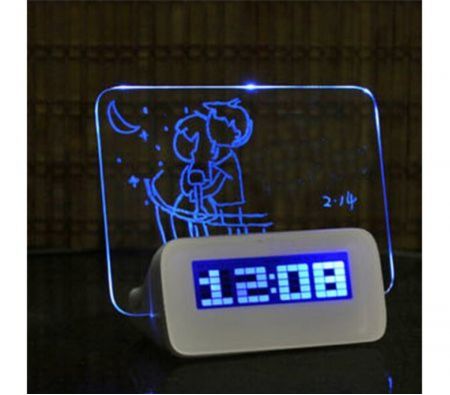 Sometimes sweet words are hard to speak out, but you can write it down to show your feeling and affection to your partner when Valentine's Day comes. Use the digital clock with LED luminous screen board to surprise your another half. It' also a great birthday gift because you can set at a specific day to automatically ring happy birthday song.
OLED Bluetooth V4.0 Smart Wristband Bracelet Black & Rose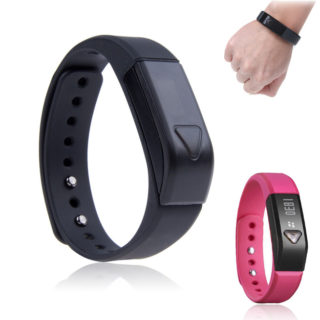 Choose a Valentine's Day gift in a smart way. Smart wristband has won the favour of many young people. Black for him, while rose for her. It will be your useful companion with accurate data synchronization allowing it to miss no in-calling and accurate calculation of sport and sleep. With a smart wristband at hand, with your love company every day.
Aromatherapy Ultrasonic Aroma Diffuser Humidifier Air Purifier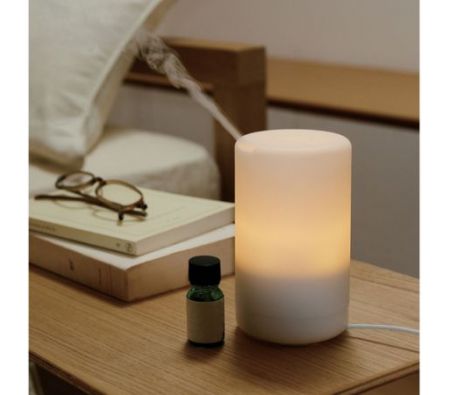 Air humidifier provides moisture for sinus irritation, dry skin, especially suitable for those who often work in air-conditioned offices. It can refresh the air you breathe and help you feel relaxed. You could even turn it into an aromatic machine by adding essential oil into the water. Then enjoy a fragrant, enjoyable humidified air at home or office. Plus functioned as a colourful LED lamp at night, it's absolutely one of your best gift choices at Valentine's Day for the one you love.
Touch Sensor USB Led Table Music Lamp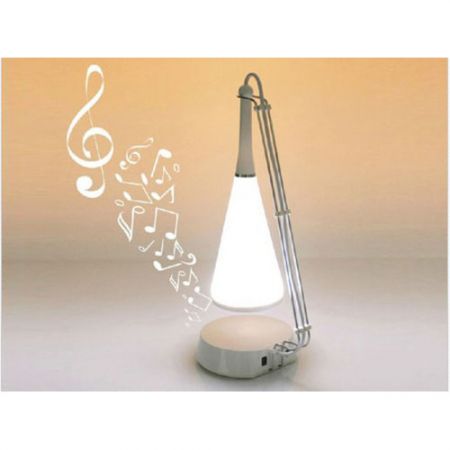 Every work desk needs some décors to liven up the scissors and paste. It might be a small potted plant, an adorable desk lamp, or a small speaker to sing your favourite songs. So don't miss the LED music lamp with touch sensor. It not only have adjustable brightness by touching, but also do more than just illuminate—give full play to mini audio functions when connected with MP3s, cell phones and laptops. Play the romantic theme songs of you and your partner and leave an impressive memory this Valentine's Day. 
Eye Care Health Electric Alleviate Fatigue Massager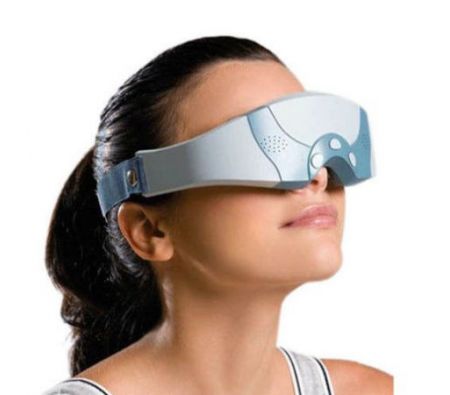 Eye care massager is a practical and premium holiday gift suitable for both sexes. It is designed to help alleviate eye fatigue caused by excessive use of computers, long time driving, studying and reading. In addition, it can also relax brain nerve and improve blood circulation to help insomniac to fall asleep. [Free shipping provided at BestDeals.co.nz]
---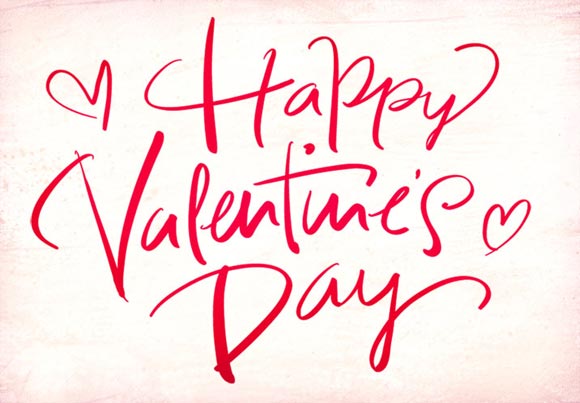 Valentine's Day is the best time to show your feelings of love and affection to your other half or someone you have a crush on. Therefore, the process of choosing a present should be careful and thoughtful. The secret to win someone's heart is that you show your heart unconditionally first.
Comments
comments