Tasty Christmas Barbecue Recipes to Stimulate Your Appetite
Christmas in New Zealand is a unique and splendid thing. And for many kiwis, the Christmas meal is one of the most important events of the year. Thanks to our special climate, when people in the northern hemisphere think of building snowmen, having snowball fights and sledging, we're thinking about pools, beaches, and barbecues! Differing from cooking in home kitchen with open fire, to barbecue outdoors at Christmas can bring you a special flavor. Let's enjoy a fun and festive day in the sun!
Chicken Breast with Kaffir Lime
During the hot summer holiday, Vietnamese food is one of the most popular cuisines on many people's table. If you are willing to try some new barbecue recipes, we strongly recommend you this course, kaffir lime chicken breast! The essence of Vietnamese food lies in the marinade, if you have preference on some of the ingredients below, you can add a small quantity of them.
Ingredients:
4 kaffir lime leaves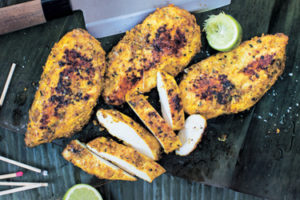 2 tablespoons lemongrass
1 teaspoon garlic, finely grated
1 tablespoon shallots, finely diced
1 teaspoon five spice
2 teaspoon turmeric
1 teaspoon dried chilli flakes
1 tablespoon fish sauce
1 tablespoon sesame oil
1 teaspoon flaky sea salt
4 chicken breasts, small size, 150g each
Method:
Step1 Chop the kaffir lime leaves and lemon grass until very fine. Add the garlic, shallots, spices, fish sauce, sesame oil and salt.
Step2 Add the chicken breasts and rub the marinade all over the chicken. Cover and leave in the fridge for a few hours.
Step3 Barbecue for 5 to 7 minutes on each side. Rest for 3 minutes before slicing.
Notes:
If you marinate the chicken overnight, it really gives it another depth of flavor. This marinade also works really well with pork.
References:
http://www.bite.co.nz/recipe/8945/Kaffir-lime-chicken-breast/?frmcol=1121


Barbecued Citrus Prawns
How can an al fresco Christmas party be celebrated without barbecued seafood? The tasty citrus prawns will definitely let everybody lick one's chaps! The marinade mixture can bring you both sweet and sour taste, which is really appetizing. If you are okay with alcohol, a bit of white wine can bring out the umami of prawns to touch your tongue.
Ingredients:
1 tablespoon: mustard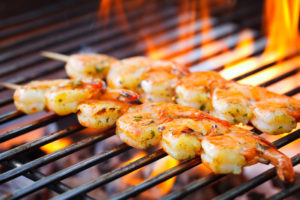 Juice of 1 lemon
Juice of 1 orange
1 teaspoon: dried basil
1 tablespoon: white wine (optional)
30 tiger or king prawns
Method:
Step1 Remove prawns' heads, peel, devein but leave tails on.
Step2 Mix together the olive oil, mustard, lemon juice, orange juice, basil and white wine.
Step3 Combine the prawns with marinade, stir gently to coat.
Step4 Cover, and let marinate for 1 hour.
Step5 Preheat barbecue to medium high heat.
Step6 Thread prawns onto skewers and cook on barbecue for 3 to 5 minutes, turning once, until they turn pink.
Notes:
Cooking time will depend on the heat of your barbecue. The higher the heat, the less time will be spent.
References:
http://allrecipes.com.au/recipe/906/barbecued-citrus-garlic-prawns.aspx



Grilled Eggplant with Tomato Dressing
Eggplant has become a regular choice at barbecue meals in summer. As a simple side dish, it lets the vegetable's flavor shine through. In addition, the combination of eggplant and tomato, just like magic, can generate a fresh flavor to stimulate your taste buds. It turns out to be an unforgettable cuisine for your Christmas feast.
Ingredients:
1 large eggplant, cut into 1cm-thick rounds
2 tablespoon olive oil
1 large tomato, finely chopped
1 tablespoon white wine vinegar
2 tablespoons chopped fresh oregano leaves
1 garlic clove, crushed
Method:
Step1 Preheat the barbecue over medium-high heat.
Step2 Place eggplant on it, drizzle with half the oil. Turn to coat.
Step3 Cook for 2 to 4 minutes each side or until charred and tender.
Step4 Meanwhile, place tomato, vinegar, oregano, garlic and remaining oil in a bowl. Season with salt and pepper. Toss to combine.
Step5 Put tomato mixture on eggplant.
References:
http://www.taste.com.au/recipes/23723/grilled+eggplant+with+tomato+dressing?ref=collections,christmas-barbecue-recipes



Refreshing Fruity Iced Tea
After a big meal of barbecue, you should probably get some cool drinks. This refreshing fruity iced tea is a good alternative to sugary soft drinks. Containing rich vitamin C, it can supplement the nutrition you need as well as help rehydrate yourself on a hot day. Bring a little tropical color to your brew by adding slivers of fresh fruit like pineapple, peach, mango, and kiwi to the iced tea. According to your preference, be creative to choose the fruit and enjoy the happiness a colorful cup of tea brings you.
Ingredients: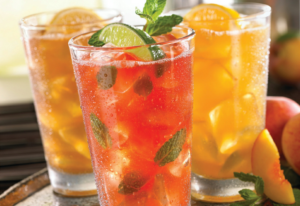 6 black teabags
4 cups boiling water
1 lemon, juiced
1 orange, juiced
1 lemon slice
1 fresh peach, sliced
1 fresh mango, diced
1 mint
3 tablespoon sugar syrup
Crushed ices
Method:
Step 1 Place the black teabags into hot water and allow the tea to steep for at least 5 minutes. The longer the tea steeps, the stronger the flavor will be.
Step 2 Allow the black tea to cool.
Step 3 Add freshly squeezed lemon juice, orange juice and sugar into the tea.
Step 4 Add peaches and mangos.
Step 5 Top with crushed ices.
Step 6 Garnish the drink with mint leaves.
Notes:
Wait until the hot tea turns to room temperature to store it in the refrigerator. It prevents the drink from getting cloudy or less pretty. As crushed ices are commonly used in summer, you can check out high quality ice makers at big discounts from our website.
References:
http://cookingwithawallflower.com/2015/06/03/grapefruit-mint-iced-tea/
From every recipe we recommend, you can find that they all have a taste of sour. Because we pay attention to the balance of intake, and the magical sourness can remit grease of the meat and increase absorption of minerals, which stimulates your appetite by adding refreshing flavor.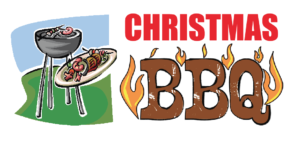 Christmas is just around the corner! It's time to get well prepared for Christmas cuisine. The first thing you should do is to keep a thorough recipe in mind. Whether you are sticking with turkey, ham or roast lamb, or trying new recipes, we hope you can get some new ideas here. Barbecue can be an easy and creative thing. Now that Christmas BBQ recipes are in your hands, just carry out your potential cooking skill, and impress your family and friends with the delicacies.
Comments
comments