Tips for Choosing the Best Pet Bed – Right Place to Spoil Your Pet
Sleeping in bed comfortably must be the yearning of everyone at the end of the day. Just like human beings, our pets also need their own nest to have blissful sleep. Or, if you are suffering from sleep problems because your pet sleeps in your bed every night, then that's the reason why you should buy a dog beds nz for the sake of both of you. Your pet deserves the "beds"!
Best for Hairless, Small or Medium Pets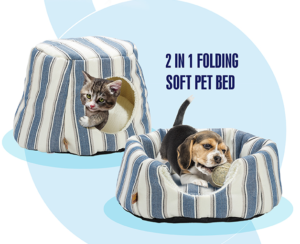 This 2 in 1 Folding Soft Washable Pet House will provide your pet with a comfortable home within your home. The soft canopy pops up to create a safe warm space and then easily collapses to a thin cushioned bed. Crafted with high-quality durable materials this pet mattress is plush warm place for your dog or cat to snuggle up and get cozy. Featuring a handle for easy portability and a detachable cushion, this fleece cushioned bed can be taken anywhere to ensure your pets comfort at all times.
The cover is easy to remove and wash, and, equally important, to put back on again.
---
Best for Cold-Natured Pets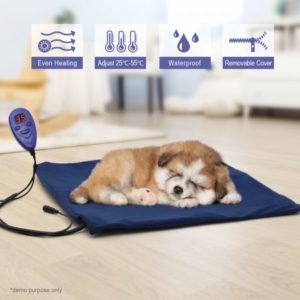 Drive away the cold for your pets with this Heated Pet Mat with Thermal Protection & Temperature Display. Do you have an unhappy pet whimpering at the side of your bed these cold winter nights? Well endure no longer, pamper your pet and indulge them in the ultimate bedding experience with this heated pet pad. Let your hairless or smaller pets feel warm and secure.
---
Best for Anxious or Large Pets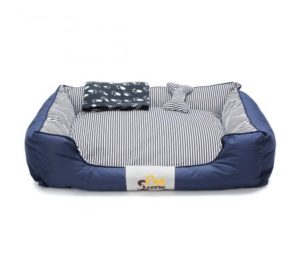 Your dog will love this Soft Washable Pet Bed Mattress with Blanket & Dog Bone – XL Size. Dogs that have anxiety tend to be afraid of darkness and hidden area. A good option for anxious dogs is a nest bed or bolster bed with raised sides, providing an open area for them. And bolster beds are usually larger than other types of dog beds, so they have enough place for your large pets.
My two pugs jumped on this as soon as I took it out of the box. The wonderful pet bed matches my room décor.

---
Tips for Choosing A Pet Bed
1. Weigh and measure your pet: Since pet beds have many different sizes, in order to get the right-sized bed for your pet, you should measure it from tail to nose first. But there is an important point that whether your pet likes to stretch out or huddle up, because it decides how big a pet bed your furry friend prefers. Some pet bed sizes are based on weight, with thicker, denser cushions for heavy animals, thinner, lighter for less heavy ones.
2. Focus on important features: As the weather is getting cold, it's easier for some hairless, short-haired or aging cats and dogs to feel chilly. Do you have an unhappy pet whimpering at the side of your bed these cold winter nights? In this case you may consider choosing a heated pet pad. For pets who prefer a secluded area than an open pet bed, some pet beds are designed to be hooded for the purpose of letting pets sleep in comfort and security.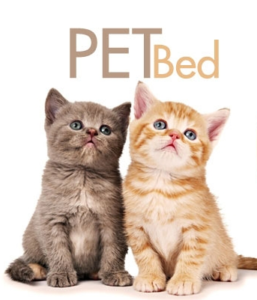 3. Find a right place for pet bed: The factor of place may also influence the size and style of the pet bed you should choose. Once you're clear about which place you're going to put the bed in, you can go on to next step – select the color and style.
4. Select a color and style you feel comfortable with: Pet beds come in many colors and designs. It's better to choose a pet bed that matches the decors in house with a similar color scheme to other furniture.
---
Keep in mind that it can take some time for your dog or cat to warm up to a new bed. It's better to choose high-quality durable material. Check out more quality Pet Supplies NZ for sale at BestDeals to offer all-round care for your dear "friends".
This might be your ultimate reason to buy a pet bed…lol
You may also like: Five Thoughtful Ideas You Must Know for the Sake of Your Dog
Comments
comments