Top 6 Best Portable Fans Reviews 2017 to Cool Down Your Summer
"If only I had a mobile fan with me!"
In hot summer, when you go out for traveling, fishing at river, climbing or playing in Puzzling World with your family, this is the most common sentence you talk to yourself. What not get one portable fan in advance in case you are pretty anxious to it somewhile?
Why should you buy a portable fan? A good portable fan not merely can move the air and create a cooling breeze, it can also help you keep the humidity in your home at a more comfortable level. Compared to expensive air conditioning bills, it will save you a lot while giving you an enjoyable cool breeze circulating in your room. A portable fan can only be used on a desktop at home and office, you can also take it with you when you're out. Choosing a good fan might be a bit tricky for you at first because portable fans come in many different designs and shapes. You should be clear about your budget, the style and function you want most of a small fan. There are the best portable fans at BestDeals 2017 that might be right up your alley as well as within your budget limits.
---
Fashion Style Lovely Mini USB Bladeless Fan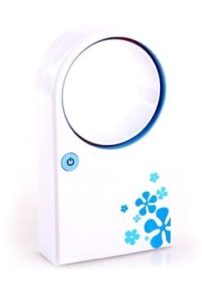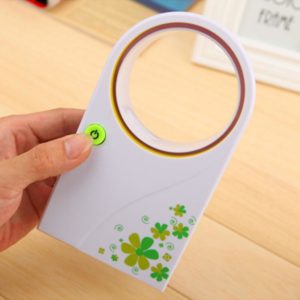 Different from other portable fans, this fashionable mini fan features no leaf design, making it safe for children and students. So you don't need to worry about hurting your kid's finger when it's operating. Thanks to its special bladeless design, it's convenient to carry, and easy to clean. With a power-saving advantage of it, the battery can drive the cooling fan for up to 5 hours. It can be powered by USB cable or batteries. This amazing bladeless fan is so delicate and cute that can add additional style with you while bringing you cool breeze.
---
Super Mute Lightweight Fashionable USB Mini Fan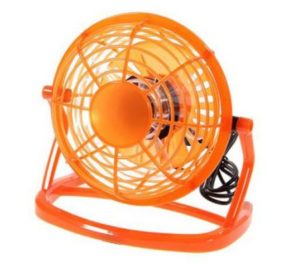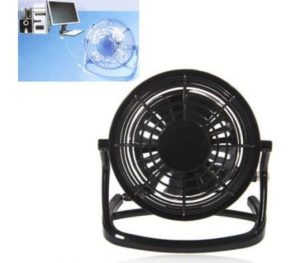 This USB mini fan is characterized by its ultra-quite design using advanced micro motor. Put on your desk, and plug into your computer or laptop, then you can enjoy a comfortable breeze and become more concentrate on your work and study with this noiseless desk fan. With about 180 degrees rotation design, you can adjust the pitch angle upwards or backwards to bring coolness. Use this lightweight mini fan to cool down the hot summer days when you are working in front of notebook or PC.
---
Solar Powered Cooling Fan for Hats/Caps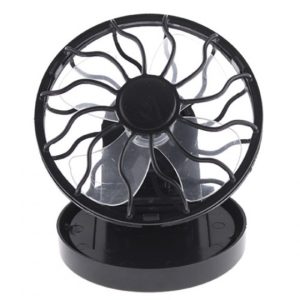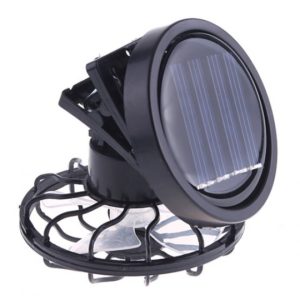 This solar powered fan is your best choice for outdoor activities, when playing golf or watching ball games. This cool fan doesn't need batteries. What makes it unique is that is utilizes sunlight to emit lights to solar panel, and convert light energy into electric energy that drives the micro-motor to make fan work. The brighter the sunlight, the faster the fan runs. In addition, its clip-on design is helpful to easily carry and fix. With great portability, this solar powered fan clipped on your cap will bring you refreshing breeze, make you feel comfortable, and enjoy the coolness without holding on your hand.
---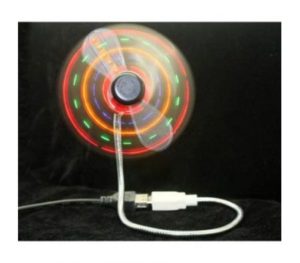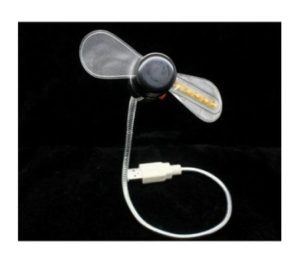 This USB LED fan can do more than just cool. Equipped with a LED light, it can also bring brightness to the cooling area with colorful lights. This fashionable LED light fan is a starry and sweet companion with whom you will never fear the darkness when you go outside at hot summer nights.The durable soft fan blades can keep you free from injuries. What's more, its super compact and lightweight design makes it perfect for travelers to carry.
---
USB Powered Quiet Desktop Fan with 94CM Charging Cable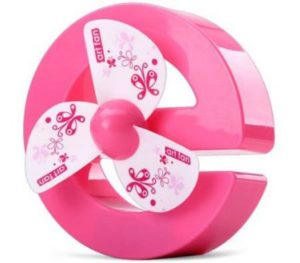 You must be attracted by the cute and eye-catching appearance of this desktop fan. Designed as a creative "e" shape, it is eliminated the traditional fan pedestal, making it look more compact and portable. With a switch rearwards to turn on/off, it is simple and easy to use. Provided with a 94cm USB charging cable, this kind of fan is applicable for laptop, computer, charger, or any machine with USB port. A perfect present for your kids and female friends in hot summer days. Another similar design with a smart "@" shape, it's also an appealing portable fan that your friend and family will love. (Click the picture below to know more)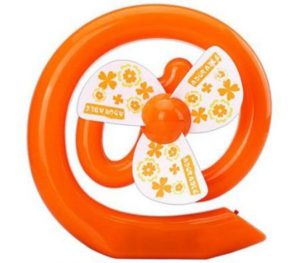 ---
USB Heavy Flow Rate Low Noise Double Blade Fan for Notebook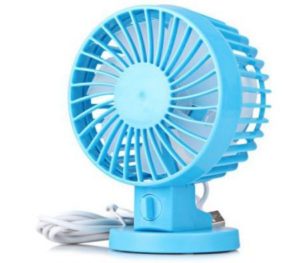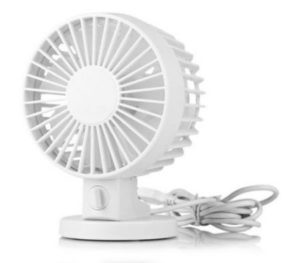 With two leafs, this USB portable fan features heavy flow rate, additional ventilation and strengthened wind power, which provides you powerful cool breeze and refreshing feeling as well. You can choose from 1-2 wind speeds according to your preference and indoor temperature to enjoy the most comfortable wind speed. This practical USB fan will help prevent the hands from sweating when working at a computer. Without releasing any noise, it is also perfect for bedside where your baby is sleeping.
---
Before you rush to buy a portable fan, it is significant to pay attention to some of their features. There are some fans that do not offer adjustable wind speeds. Some are only battery operated fans that cannot be powered using a USB cable. Therefore, it is a good idea to check all these things and avoid assuming that a portable fan will do something when in reality it might not. We hope the above models we've described can meet your need to a large extent. It is your most economical choice in summer. If you want more information about cheap and durable portable fans, please search at BestDeals.co.nz.
Comments
comments