Valentine's Day Sale 2023 | Spoil the One You Love with Romantic Deals of Up to 99% Off
Valentine's Day is only a couple of days away, and it's time to shop for the best Valentine's Day gift for the one you love, whether you're newly dating, happily married, or anywhere in between. This year's Valentine's Day sales are already out in full force. If you want to hunt for gifts for Valentine's Day, it is your chance to pick up the models for less.
There is nothing more helpful and convenient for gift-buying than BestDeals, which promises great value, fast shipping, and excellent customer service.
Instead of going to the wilds of BestDeals by yourself, we have thoughtfully gathered the gifting options from the site that are all on sale for up to 99% off. The current savings cover great deals on everything at BestDeals; hence, you will have a mass of products to choose from. Embrace shopping early to ensure you find both savings and good gifts.
Valentine's Day Gifts for Her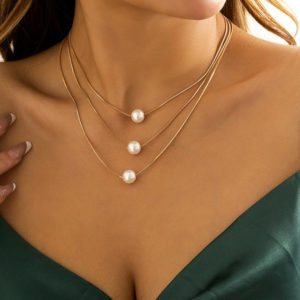 Gold Layered Necklaces Plated Pendant Choker Paperclip Chain
Valentine's Day Sale: $19.99
This elegant and unique layered necklace is one of the top picks at BestDeals. With a triple-layered design, this choker set will give you an enchanting and dynamic look with its mix of chains. The gold-plated necklace set ensures this layered chain is safe, long-lasting, and will not irritate the skin. Even better, these necklaces can be worn together or separately to suit your outfits. It is the perfect gift for Valentine's Day, Christmas, your wedding anniversary, Mother's Day, or your birthday.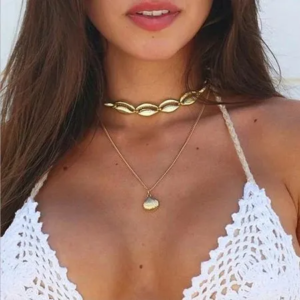 Bohemia Seashell Beach Tassel Shell Necklace
Valentine's Day Sale: $95.98
This Bohemia seashell necklace will be the perfect gift for your wife or girlfriend. Available in a unique and fashionable geometric design, the choker is high-quality and budget-friendly. Meanwhile, the robust zinc alloy construction ensures this link chain resists fading, corrosion, tear, and wear.
Furthermore, the fabulous choker will add more charm to your outfit. Stylish and exquisite, this pendant necklace is perfect for many occasions, such as at home, at wedding parties, on summer beaches, at dance classes, and more.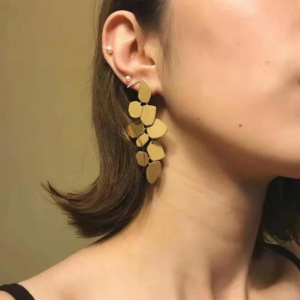 3 Styles Wearing Matte Leaf Geometric Earrings
Valentine's Day Sale: $57.27
These dangle earrings with a highly polished finish shine with grace and beauty. Delicate and lightweight, the gold-plated earrings come with an environmentally friendly brass structure, boasting sturdiness and durability. It is skin-friendly, anti-fading, and wear-resistant. The leaf geometric earrings can be worn in three different ways. You can wear these sparkling drop earrings to a party, a date night, or any occasion.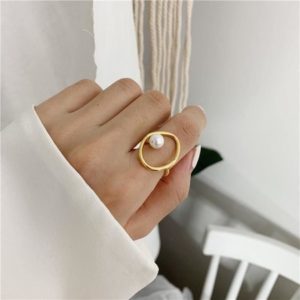 Elegant Simple Pearl Round Ring
Valentine's Day Sale: $29.95
With a gold-plated zinc alloy frame and a pearl centrepiece, this minimalistic yet fantastic ring will never go out of style. It is comfortable to wear, skin-friendly, and durable. The beautiful ring will seamlessly blend with your outfits and other jewellery accessories. You can wear it for weddings, engagements, proposals, parties, anniversaries, receptions, and more. Delicate and romantic, this simple ring is a great little addition to your collection.
Small Green Jewellery Travel Case Storage Box 4 Doors Foldable Screen Necklace Display Rack for Women
Valentine's Day Sale: $29.99
This storage box is sure to be a helpful organizer for your wife or girlfriend who has loads of jewellery. The high-grade ABS construction ensures this jewellery storage box is safe, non-toxic, and environmentally-friendly. It is thicker and more durable than other cosmetic organizers. Folding and spacious, the jewellery box has 153 earring slots, 21 necklace hooks, and 3 U-shaped grooves.
You can hang stud earrings, dangle earrings, necklaces, bracelets, and more on this jewellery rack. Furthermore, it is lightweight and portable, making it suitable for home use or travel. This jewellery organizer is an ideal gift for Valentine's Day, Mother's Day, Christmas, Thanksgiving Day, birthdays, and so on.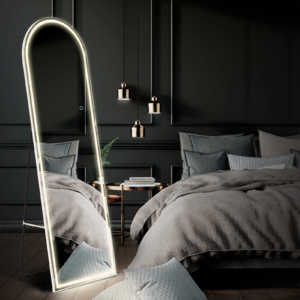 LED Full Length Mirror Arched Body Floor Free Standing Hanging Leaning Lighted Wall Mounted Bedroom Hallway 3 Lighting Colours
Valentine's Day Sale: $179.95
Add a luxurious charm to your bedroom while getting a look from head to toe with this full-length mirror. With a size of 50x2x160cm, the floor mirror has a heavy-duty aluminium alloy structure and HD anti-shatter glass. It is long-lasting, stable, and sturdy. Create lighting for your space and cut down on your electricity costs thanks to the built-in energy-efficient LEDs.
You can switch between the lighting colours and brightness by pressing the smart touch button. There is a firm and skid-proof stand to make this arched mirror serve as a floor mirror, a leaning mirror, or a wall-mounted mirror.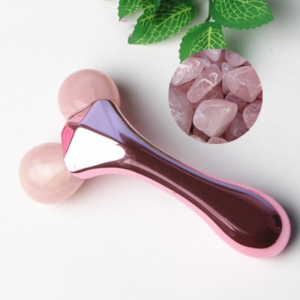 Jade Roller Massager Lift Anti Aging Anti Wrinkles Skin Tightening
Valentine's Day Sale: $29.98
Enjoy your skin care for the face or eyes with this 3D face roller. You can also use it to work on other parts of your body, like the waist, legs, stomach, and more. The roller massager is sturdy, smooth, and not squeaky. It can help increase blood circulation, relieve muscle tension, and rejuvenate and firm your skin.
In addition, the massage roller is a great anti-aging skincare product for skin metabolism acceleration and cell repair and renewal. Compact and portable, this skin-tightening tool is easy to carry anywhere.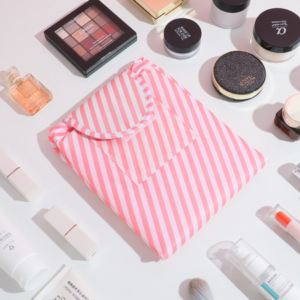 Women Travel Magic Pouch Drawstring Cosmetic Organizer Lazy People Make Up Case Storage Bag
Valentine's Day Sale: $19.95
This makeup bag is helpful for women or girls when they are on the go. Consisting of an outer 230D twill Oxford cloth layer and an inner 210D Oxford cloth layer, the cosmetic organiser is waterproof and durable. There is enough space to store your daily skin care products, makeup supplies, and other beauty tools thanks to its size of 52 cm x 52 cm.
Additionally, the portable drawstring design allows you to find the cosmetics you want by simply opening the bag, even when you are applying makeup. You can use it for the gym, travelling, outdoor trips, weekend vacations, business journeys, etc.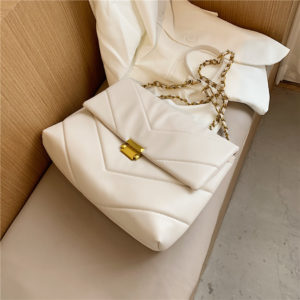 Valentine's Day Sale: $79.50
Surprise your wife or girlfriend by giving her this exquisite cross-body bag. The high-quality PU leather structure contributes to incredible sturdiness, lasting durability, and impressive smoothness. It is lightweight and comfortable to carry. Further, the women's bag is easy to clean and maintain by wiping it with a damp cloth.
Please note that the cross-body bag cannot be exposed to extreme heat. Even better, it has a large capacity to hold many items. Coming in stylish white, this minimalistic shoulder bag is ideal for various occasions.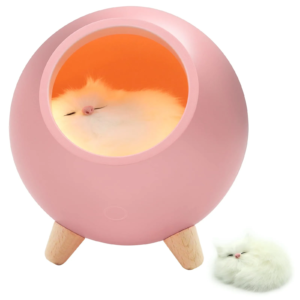 Room Decor for Women Cute Cat Night Light for Bedroom Cat House Valentine Christmas Birthday Gifts (Pink)
Valentine's Day Sale: $29.99
This adorable staff is not only a decorative gadget for rooms but also a nightlight for sleeping areas. It is an ideal gift for women or girls, especially those who love cats. With a cute cat appearance, this room decor includes high-quality and BPA-free materials that are non-toxic and safe for use. Meanwhile, it is energy-saving and boasts low electricity consumption.
Better still, the bedroom's light has a step-less dimming function and supports multiple charging from USB and batteries for up to eight hours of use. Plus, the compact and environmentally friendly design make it perfect for bedrooms, study rooms, children's rooms, guest rooms, or baby rooms.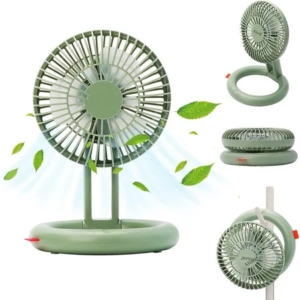 Portable Desk Fan Foldable and Rechargeable Super Quiet 3-Speed Battery Operated Fan for Office Home (Green)
Valentine's Day Sale: $24.95
Buy this portable fan for your loved one to beat the summer heat. Adopting a brushless motor, this cordless desk fan has an extended life and operates quietly. What's more, a folding design makes it convenient to carry anytime and anywhere. Featuring a ring base, the table fan can be hung, placed on the desk, or taken on the go, making it suitable for indoor and outdoor use.
Besides, this cooling fan is USB-chargeable or battery-chargeable and provides 7 hours of work depending on the wind speed. Also, it has three wind speed options, including low, medium, and high modes. This portable fan is easy to switch on and set to meet your needs.
Valentine's Day Gifts for Him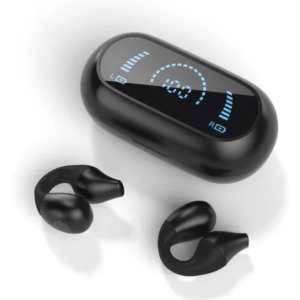 Wireless Bluetooth Headphones Sports Clip-on Bluetooth 5.2 32Hrs Playtime with Case
Valentine's Day Sale: $34.95
This is a new style of wireless open-ear headphones, perfect for running, training, driving, and outdoor sports. Coming with an innovative ergonomic design, the headphones use high-quality memory foam silicone and can be firmly attached to the ears without snagging. Hence, it is more comfortable to use them by just clipping them on the ear rather than fully inserting them into the ear canal.
Even better, this real open earphone ensures that you can feel the sound from the external environment when you are enjoying music, movies, or sports shows. Moreover, the open-back headphones have the latest Bluetooth 5.2 clip to create a smooth and fast connection, giving you an excellent experience with clear sound, powerful volume, and rich bass.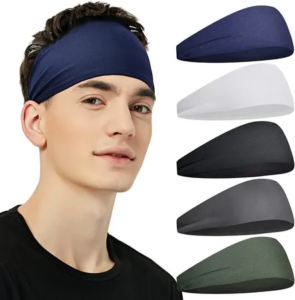 5-Pack Sports Headbands for Men Moisture Wicking Workout Sweatband for Running Cycling Football Yoga Hairband
Valentine's Day Sale: $19.99
These headbands can help your husband or boyfriend keep sweat out of their eyes during workouts. Including the five packs, the headbands are soft, durable, and absorbent owing to the 87% nylon and 13% spandex. They are comfortable to wear and will not become too loose, too tight, or too thick.
The sweatbands are an extraordinary fitness accessory because they fit almost all head sizes and keep the hair in place. Suitable for men and women, the headbands can be used for all kinds of outdoor work or sports, such as running, football, cycling, and more. Better still, they are easy to clean and quick to dry.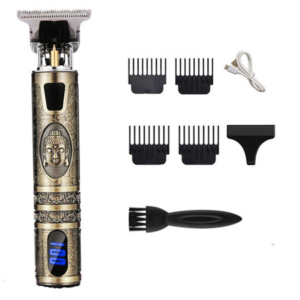 Pro T Outline Clippers Trimmer Professional 0mm Baldheaded Zero Gapped Hair Clipper for Men
Valentine's Day Sale: $29.95
You should not miss this professional trimmer for your husband or boyfriend. The T-shaped and sharp stainless steel blades, made of titanium and ceramic materials, provide fast and smooth hair or beard trimming. Even when cutting thick hair, it will not pull any hair or hurt the scalp. The T-blade clipper has three types of limit combs in lengths of 1 mm, 2 mm, and 3 mm, making it suitable for different types of hairstyles.
Whether you are a beginner or a professional barber, you can use it safely and easily. Due to the built-in 1400 mAh rechargeable lithium battery, the hair clipper supports 150-minute operation on a full charge. There is an LED display to show the remaining battery capacity and remind you to charge in time.
Better still, its blades and handles are washable and low-maintenance. You can connect it to a USB adapter, car charger, power bank, laptop, and other USB-powered devices, making your business trips or driving journeys stress-free and convenient.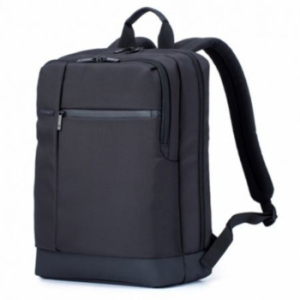 Xiaomi Classical Business Laptop Backpack for Men
Valentine's Day Sale: $54.95
You cannot go wrong with this multifunctional backpack for the one you love. Measuring 43 cm x 34 cm x 15 cm, the backpack bag is lightweight, convenient, and spacious to accommodate necessities for business trips, such as clothing, a water bottle, books, an umbrella, a 15-inch laptop, and so on.
The high-grade polyester construction makes this business backpack durable, water-resistant, and breathable. Meanwhile, the ergonomic support design with adjustable padded straps helps reduce the burden on your shoulder. Apart from a long service lifespan and wide compatibility, this laptop backpack can make your journey comfortable and relaxing.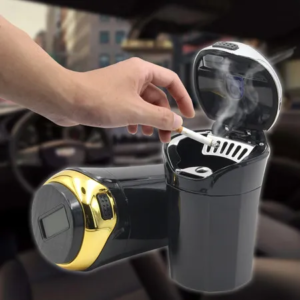 Car Ashtray Portable Auto Smokeless Vehicle Ash Stainless with Lid for Men and Women
Valentine's Day Sale: $24.95
Make sure your husband enjoys his puff in the car without making a mess with this car ashtray. Constructed of top-class materials, the ashtray is sturdy, durable, and fireproof, fitting most car cup holders. This fashionable ashtray in a cylinder shape gives your car an upgraded level of exquisiteness.
Meanwhile, the LED light will light up when the lid is opened and create easy visual access to the tray. What's more, it is detachable, portable, and easy to clean in addition to having good sealing performance. This car ashtray looks classy and luxurious, perfect for men who are fans of extravagance.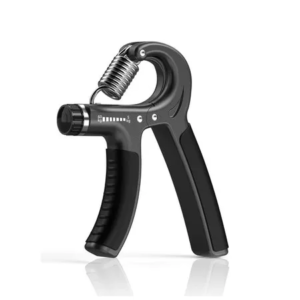 Hand Grip Strengthener with Adjustable Resistance 11-132 LBS (5-60kg) Wrist Strengthener
Valentine's Day Sale: $19.95
If your man wants to improve his grip strength and endurance, this wrist strengthener is a must-have. It can help boost the strength of hands, fingers, wrists, and forearms, making it perfect for people who have arthritis, tendonitis, and carpal tunnel syndrome, as well as musicians, athletes, golfers, rock climbers, and tennis players. On the other hand, the grip strengthener can enhance dexterity, prompt muscular tone, and develop fine and gross motor skills.
It is easy to adjust by operating a screw cap from 5 kg to 60 kg. Even better, the compact design allows you to fit it in your pocket and take it anywhere. Also, this hand strengthener is suitable for different places, such as the gym, home, workplace, or even on an aeroplane without bothering others.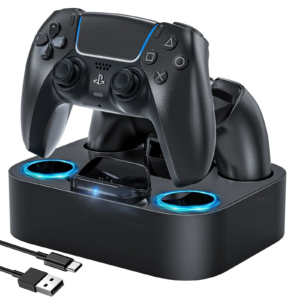 PS5 Controller Charging Station Fast Charging Dock with Safety Chip Protection LED Indicator for PlayStation (Black)
Valentine's Day Sale: $29.98
Help your husband or boyfriend get more gaming fun by saving charging time with this PS5 controller charging station. Under the 5V/3A power supply, the charging station can charge two PS5 controllers simultaneously and fully within three hours. Two built-in LED indicators in front of the charging slot correspond to the charging status of the controller.
The blue LED indicator will flash when the controller is charging, and it will stay on when fully charged or on standby. Besides, this charging station has four anti-slip mats on the bottom to keep itself from sliding. Stable and space-saving, it is not only a charging dock but also a convenient controller stand.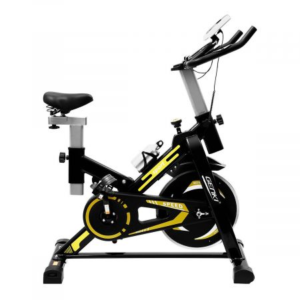 Genki Exercise Bike Shock Absorbing Stationary Spin Bicycle Indoor Cycling Training Black Yellow
Valentine's Day Sale: $269.96
Riding this Genki exercise bike not only builds strength in the lower body and legs but also prevents diseases and being overweight. Capitalizing on a powerful belt drive system, the exercise bicycle delivers a smoother and quieter riding experience. In addition, it has shock-absorbing fittings for ultimate comfort. Thanks to the multiple resistance levels, this spin exercise bike is suitable for trainers of diverse levels.
Other highlights include the premium chromed flywheel, a soft cushion seat, adjustable pedals, and high-grade wheels. Further, users can track real-time fitness data via the smart LCD monitor, such as speed, distance, burned calories, odometer, and heart rate. This is a good companion for a gym bunny.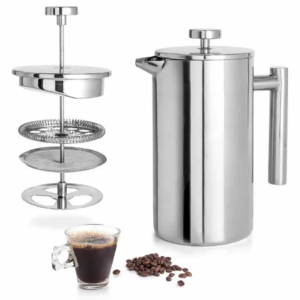 French Press 304 Stainless Steel Plunger Coffee Tea Maker 350ML
Valentine's Day Sale: $44.99
This is a stainless steel French press coffee maker that has a triple-layered filter structure. The solid construction eliminates the risks of cracks or breakage, in addition to providing rust resistance and easy cleaning. Moreover, the filter can remove the bitter aftertaste and sediment for better-tasting coffee.
This coffee and tea maker is handy and versatile to make tea, oil coffee, hot chocolate, cold brew, frothed milk, almond milk, cashew milk, fruit infusions, and herbal drinks as it seals in their flavors and aromas. This coffee and tea maker can serve any occasion, like house warmings, weddings, birthdays, family gatherings, and more.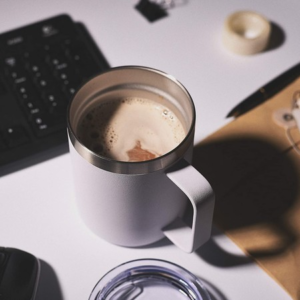 14oz Stainless Steel Insulated Coffee Mug with Handle Double Wall Vacuum Travel Tumbler Cup with Sliding Lid White
Valentine's Day Sale: $19.99
Make sure any drink, hot or cold, leaves no lingering smells or flavours by using this stainless steel coffee mug. It has double-walled vacuum insulation technology for good insulation to keep beverages warm. Moreover, this insulated coffee mug has a food-grade stainless steel structure, which is anti-rust, lead-free, unbreakable, and easy to wash.
Furthermore, the coffee cup has a powder-coated finish against scratches, peeling, and fading. Meanwhile, the environmentally friendly transparent lid slides with a rubber gasket, achieving maximum spill-proof capability while keeping bugs and dust out. Also, a large, comfortable handle makes it great for homes, offices, bars, restaurants, camping, hiking, fishing, travelling, and more.
Conclusion
Valentine's Day is the day for expressing love and giving gifts. Gift-giving on this special day not only strengthens the relationship and intimacy between couples, but also boosts a positive mood for overall health. Finding a Valentine's Day gift is such a challenge because it will show someone just how much you love and care for him or her.
Tired of the same-old chocolates and red roses for Valentine's Day? Try something unique. Check out our Valentine's Day gift guide to find the thoughtful model for the one you care about. Aside from the mentioned products, you have more items to choose from and less pressure to find the perfect gift for the person holding your affection.
Valentine's Day is just around the corner, so we highly recommend you place your order as early as possible to make sure you receive your gifts in time for Valentine's Day. Hesitate no more!
Comments
comments