Winter Clearance Sale 2023: Massive Snowy Savings on Seasonal Favourites
As the cold months of winter start to wind down, it is time to start thinking about clearing out your home and taking advantage of winter clearance sales. BestDeals has conducted the Winter Clearance Sale, offering you an incredible opportunity to snag amazing discounts on a wide range of winter essentials. From home appliances to pet supplies, this sale has it all. In this blog, we will guide you through the exciting details of our winter clearance sale and help you make the most out of this shopping extravaganza.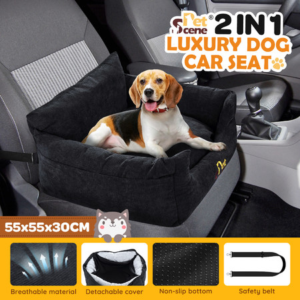 Original Price:

$119.95
Winter Clearance Price: $39.95
Ensure the safety and comfort of your dog while reducing the risk of motion sickness with our luxurious dog car seat sofa bed cushion. With a premium corduroy exterior and a PP cotton-filled interior, this pet bed is exceptionally soft, cosy, and supportive, ensuring it will last for a long time. Additionally, it is breathable and skin-friendly, making it suitable for dogs, cats, and other companion pets.
To provide extra protection and safety, the dog sofa features an adjustable strap that attaches to the car seat, along with a safety belt to keep your pup securely in its seat. This sofa bed is capable of accommodating various sleeping or resting positions, allowing your pet to curl up in a ball, rest their head along the edge, or lie straight across the bed. Not only is it lightweight and portable, but it can serve as a warm sleeping cushion at home or as a camping bed outdoors.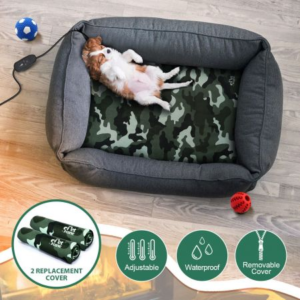 Original Price:

$169.95
Winter Clearance Price: $59.98
Make sure your pet stays comfortable and cozy by providing them with the Large Electric Pet Heat Pad Heated Mat. This heating pad consists of soft and chew-resistant materials, measuring 75cmx45cm for remarkable durability. It offers optimal comfort and reliable safety. Additionally, the pad comes with a removable, machine-washable outer fleece cover for easy cleaning and maximum hygiene.
Coming with an IC control box with an LED indicator and a thermostat, this heat mat displays the working temperature and prevents overheating. It also features adjustable temperature and timer settings, making it perfect for senior, arthritic, newborn, pregnant, or post-surgery animals. The versatile design allows you to use the mat with or without the fleecy cover, making it suitable for placement under a pet bed.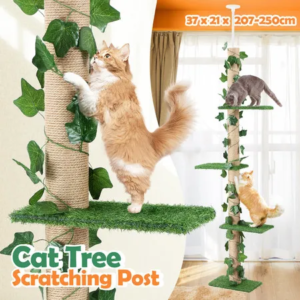 Original Price:

$149.95
Winter Clearance Price: $79.95
This cat tree brings kittens endless joy while also providing a sense of territory and security. With a scratching post that satisfies their instinctive behaviours, your furniture will no longer be at risk of destruction. In addition, the multiple levels and perches on this cat tower offer cats ample space for jumping, stretching, and exercising.
Not only does this keep kittens happy, but it also promotes their overall well-being and increases their lifespan. Together with premium and sturdy materials such as wood, natural sisal, and synthetic grass, this cat tree ensures exceptional durability and unparalleled strength. Furthermore, it is environmentally friendly and odourless and provides a safe space for kittens to rest, sleep, and play for extended periods.
Original Price:

$119.95
Winter Clearance Price: $59.97
Reduce your pet's anxiety and stress with the Pet Dog Cat Calming Bed Puppy Sofa Cushion. Featuring soft and breathable fabric, this dog bed promotes your pet's well-being by protecting it from fleas, mites, and bacteria. The thick and evenly filled pet bed ensures added comfort, while the sturdy stitching enhances durability and stability.
With perfect contours, supportive bolstered edges, and a slip-resistant bottom, your furry friend will relax comfortably and securely on this bed. Suitable for pets of all sizes, this calming bed also includes a detachable and washable cover for easy cleaning and maximum hygiene.

Original Price:

$89.95
Winter Clearance Price: $29.95
This automatic cat feeder strikes a balance between the safety and well-being of your pet. You can attach it to the inside or outside of your pet's cage for maximum convenience. Thanks to the high-quality and non-toxic PP plastic, the feeding bowl gives you peace of mind that this feeder is pet-friendly and safe for daily use. Ideal for households with small dogs, cats, and rabbits, it includes an 870-ml dry food dispenser and an 800-ml water dispenser.
By utilizing the gravity principle, the water dispenser constantly refills itself and maintains a consistent water level, ensuring that your pet always has access to clean drinking water. Additionally, it is simple to clean and built to last for many years.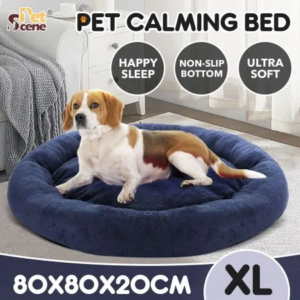 Original Price:

$79.95
Winter Clearance Price: $39.97
If you are looking for a bed for your furry companion during colder months, look no further than the Donut Dog Calming Bed Pet Cat Puppy Cave Nest. This pet bed has a Shu cotton velvet exterior and a pp cotton filling for an exceptionally soft and comfortable experience. The bed features an anti-skid base and raised edges that encourage nestling, ensuring your furry friend can enjoy a safe and cozy sleep.
Additionally, the dog bed is made from skin-friendly, breathable materials and is washable, promoting the overall health of your animals. What's more, the lightweight and portable design makes it a convenient option for any room, sofa, car, or even travel.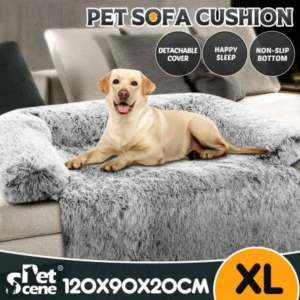 Original Price:

$99.95
Winter Clearance Price: $39.97
Whether your dog is young or old, having a pet bed that provides both comfort and support is essential. The Pet Calming Bed Dog Cat Puppy Cushion Mat is the ideal choice for this. It features a non-slip, water-resistant and moisture-proof bottom, ensuring a stable and hygienic sleeping area for your furry friends. The combination of PV fluff outer and pp cotton filling ensures ultimate comfort and softness, allowing your pet to stretch, curl, and relax.
Additional benefits include raised edges for head and neck support, a breathable and skin-friendly surface, and even weight distribution. Furthermore, the pet sofa cover can double as a protective layer for cars, floors, and furniture, offering defence against scratches and dust.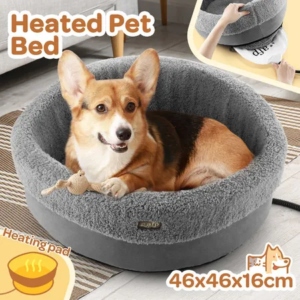 Original Price:

$189.95
Winter Clearance Price: $79.98
Spoil your furry child with the Electric Pet Heat Pad Heating Mat Blanket which is the ultimate solution for soothing and comforting its muscles and joints. This heating pad measures 60x45cm and comes with two trendy camouflage covers. Its soft and waterproof materials create a cosy haven for your dog or cat to snuggle into. Thanks to the visible LED indicator and thermal protector, you can easily monitor heat levels without any concerns of overheating or harming your pet.
What sets this heat mat apart is its customisable features, including adjustable temperatures ranging from 30°C to 55°C and a controllable timer offering 4, 8, 12, and 24-hour settings. Not only is this mat versatile, but it also serves as an ideal warm bed for senior, arthritic, newborn, pregnant, or recovering dogs and cats. Maintaining cleanliness is a breeze.
Original Price:

$129.95
Winter Clearance Price: $49.98
Enhance the growth of your plants at a faster rate using our Seedling Heat Mat Plant Germination Starter Heating Warming Pad. This heating pad comes with high-quality PVC material, making it waterproof, durable, and resistant to wear. By utilizing advanced far-infrared heating technology, this seedling heat pad creates an optimal temperature range of 10°C-20°C, creating the perfect environment for seedlings to thrive.
Additionally, the heating film in this mat has dual insulation layers, ensuring that the roots remain intact without being scorched. Not only does this efficient seed starter mat come with a 1.9m power cord, making it versatile, but it is also energy-saving. Versatile and multifunctional, it is beneficial for plant sprouting and greenhouse gardening, even for home brewing and terrarium warming.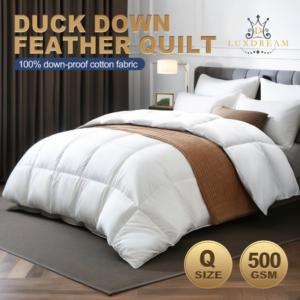 Original Price:

$199.95
Winter Clearance Price: $69.97
Bring our luxurious Bedding Duvet Quilt Duck Feather Down Winter Bed Comforter into your bed for a comfortable and luxurious sleep experience. Due to a blend of 95% duck feather and 5% duck down, this duvet provides exceptional softness, ensuring you stay cosy even during the colder months.
The duvet is encased in a premium 100% down-proof cotton cover, guaranteeing maximum durability and preventing any feathers or down from escaping. Available in a timeless white colour, this bedding comforter effortlessly complements any bed decor. Measuring 210 x 210 cm, this duck feather and down quilt with a 500GSM rating allows for breathability, ensuring your body temperature stays balanced all night long.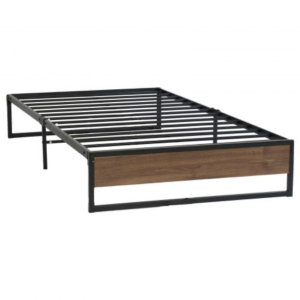 Original Price:

$167.00
Winter Clearance Price: $124.95
Our Artiss Oslo Bed Frame is the perfect integration of metal and wood. With its simple yet elegant design, this bed frame adds a touch of style to any bedroom. Meanwhile, this piece is long-lasting, combining sturdy steel and 15mm thick MDF with PVC for exceptional durability and strength. The blend of sleek black powder-coated steel and dark wood accents gives your bedroom an undeniable industrial charm.
Each slat is evenly spaced, providing optimal weight distribution and ensuring that your mattress stays in place even during the most restless nights. To further enhance stability, a central support beam is provided to withstand robust use. Effortlessly fitting standard-size mattresses, our eclectic bed frame guarantees you pleasant dreams with every sleep.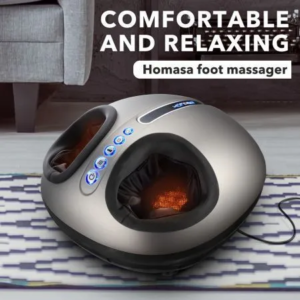 Original Price:

$399.95
Winter Clearance Price: $179.96
The HOMASA Foot Massager Spa Machine is the perfect solution for relieving muscle pain and stress while promoting healthy blood circulation. This massage machine comes with rotating balls and a heating function, allowing for a deep-kneading Shiatsu foot massage that effectively reduces swelling in the feet. It also offers three levels of compression intensity and three massage modes, giving you the flexibility to choose the most comfortable mode for your needs.
The foot chambers are ergonomic and accommodate most foot sizes, ensuring a truly relaxing massage experience. Additionally, the cloth in the foot chambers is removable and washable, preventing any unpleasant odours after prolonged use. With premium ABS material, this machine guarantees long-lasting service. Furthermore, it is an excellent gift for you and your family, effectively soothing pain and easing tension.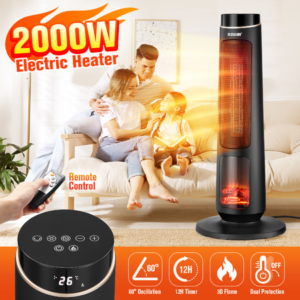 Original Price:

$269.95
Winter Clearance Price: $149.98
Indulge in warmth and comfort during freezing days and nights by equipping your room with the Maxkon electric space heater. This electric heater features a 2000W PTC heating panel and a 60-degree oscillating system, effectively distributing instant and wide warmth throughout your space. The ceramic heater also comes with an intelligently adjustable thermostat, three heating modes, and a remote controller, allowing you to easily customize the heating settings from the comfort of your bed or sofa.
Additionally, the 12-hour timer offers convenience and ensures a better night's sleep. With safety in mind, this heater provides multiple protections such as tip-over and overheating, making it ideal for households with pets and children. Its modern and exquisite design, with a 3D realistic flame, adds a touch of glamour and seamlessly blends into any living room, bedroom, or office.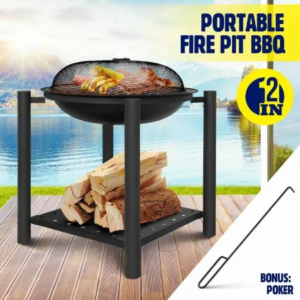 Original Price:

$299.95
Winter Clearance Price: $59.88
Create memorable moments and cosy gatherings with your family or friends with this versatile fire pit. With a high-quality heatproof steel frame, it surpasses others in durability and resistance against rust. The addition of a mesh lid guarantees safety, preventing sparks and debris from escaping while providing ample warmth.
Furthermore, a convenient and practical firewood holder ensures that your firewood remains secure and dry. With its innovative design, this fire pit effortlessly transforms into a BBQ grill, offering a joyful and unique cooking experience. Whether you prefer the enchanting crackle of wood or the smoky aroma of charcoal, you can use both to ignite the flames. Embrace the warmth, create lasting memories, and savour the companionship with this exceptional fire pit.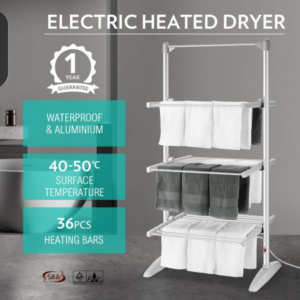 Original Price:

$299.95
Winter Clearance Price: $189.98
The Maxkon 3-tier electric heated clothes dryer airer towel drying rack is the helper to dry your clothes quickly during the coldest days or in humid seasons. This innovative clothes airer has three layers and 36 individual heating bars, with dimensions of 705x730x1480mm. Constructed from sturdy aluminium and coated with oxidised silver paint, this clothes drying stand not only supports a weight of up to 30kg of weight, but it can last for many years.
The inclusion of on and off switches allows for the complete drying of garments and towels within a timeframe of three to five hours, effectively preventing dampness and the growth of mould. Furthermore, the folding design of this drying rack makes it incredibly convenient for saving space and for easy transportation. Safety is a top priority with this heated drying rack, as it maintains a surface temperature of 40-50 degrees Celsius, avoiding any burns.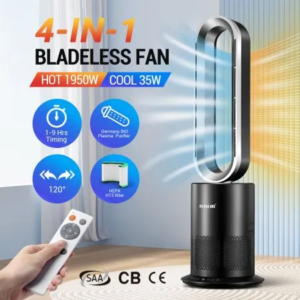 Original Price:

$599.95
Winter Clearance Price: $319.97
If you are finding a versatile device that offers warmth in winter and coolness throughout summer, consider the 4-in-1 multifunctional bladeless tower fan. Including a genuine HEPA H13 filter, it effectively eliminates up to 99.9% of particles, such as dust, pollens, and pet dander, transforming your fan into an exceptional air purifier. Additionally, enjoy the convenience of its 1-9 hour timing function, enabling you to set an automatic shutdown time.
Worried about safety? Rest easy knowing this fan contains no exposed heating elements, making it safe for both children and pets. Furthermore, its automatic shutoff feature activates if the fan gets tipped over for added peace of mind. User-friendly features include an LED touch screen for effortless operation and a 120-degree rotary structure, allowing you to direct the refreshing or warming air precisely wherever you need.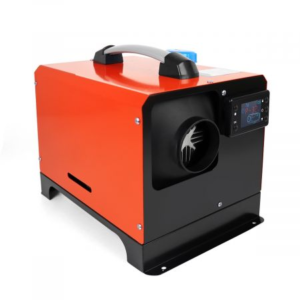 Original Price:

$549.95
Winter Clearance Price: $179.97
This All in One 12V 8Kw Diesel Air Heater delivers energy-efficient warmth for your driving cab. It consumes significantly 15 times less fuel than idling a car, Moreover, it quickly generates heat within minutes. By blowing out warm air independently, this heater minimises engine wear and tear and carbon deposits. Consequently, it extends the engine's service life by 30%.
Additionally, it includes convenient features such as an LCD screen for clear monitoring of the machine's operation, an intelligent constant temperature system, an overheating sensor, and a remote control with a range of up to 30m. This device offers the advantage of simple installation as it comes as a comprehensive package. Approved by the CNAS-qualified organization, this diesel air heater is an ideal choice for vehicle upgrades.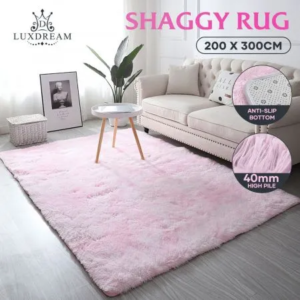 Original Price:

$179.95
Winter Clearance Price: $39.97
Add a touch of fashion and elegance to your space with this large fluffy shaggy rug area floor mat. Measuring 200cmx300cm, this rug features a durable and stain-resistant polyester pile, making it a great addition to any room in your home. With a plush pile height of 4mm, this rug offers unparalleled softness and comfy warmth under your feet.
The light pink fluffy design brings visual appeal and complements various interior styles and home decor. Thanks to its anti-slip backing, this carpet provides extra safety and protection. Moreover, it is suitable for all seasons and various indoor spaces like the living room, dining room, bedroom, study room, dressing room, office, and nursery.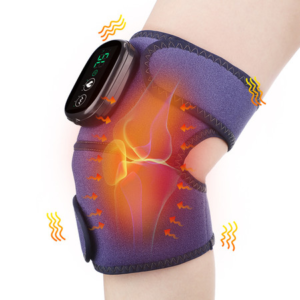 Original Price:

$99.99
Winter Clearance Price: $59.99
Enjoy heating vibration therapy on your knee or shoulder with this electric heated massager pad. It includes functions of red light heating and vibration massaging to relieve stiffness and pain in your shoulders, elbows, and knees. It features high-quality diving fabric construction, which is lightweight, soft, and elastic.
Furthermore, our massage pad is pill-resistant and anti-wear for years to come. It can effectively soothe muscle soreness and cramps, reduce stress, alleviate fatigue, and promote blood circulation. This 2-in-1 heating massager comes equipped with three vibration modes and three heating levels, allowing you to choose according to your preferences. You can enjoy both functions at the same time or separately.
As it has a built-in 5000mAh large-capacity rechargeable battery, you can experience comfortable massage anytime. Other highlights include the digital display controller, touchscreen operation, panel display temperature, and more, which ensures ease of use and ultimate convenience. Better still, you can start the anti-accidental touch mode to lock the control panel when it is not in use.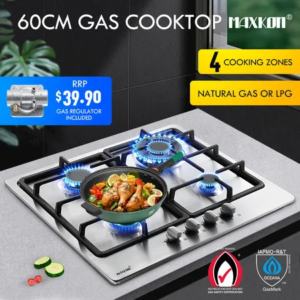 Original Price:

$649.95
Winter Clearance Price: $289.97
The Maxkon 60cm gas cooker is a perfect unit of exceptional cooking performance and impressive efficiency. With a total cooking power of 8300W, this 4-burner gas cooker efficiently heats your food in a fraction of the time and with less energy consumption compared to electric cooktops. Its durable stainless steel surface, along with four cooker hobs, cast iron burner caps, and trivets, ensures long-lasting quality and reliability. The auto pulse ignition and removable integrated control knobs add convenience to your cooking experience.
Additionally, this gas stove top prioritizes your safety with features like a safety lock, an Australian standard power plug, and Australian IAPMO certification. The stove cooktop is also convertible between NG and LPG, providing flexibility to suit your needs. Overall, this gas cooktop is built to withstand regular use, while also offering ease of use and effortless cleaning.
Winter is a season filled with charm and adventure, and now is the time to embrace it with our winter clearance sale. Our sale has everything you need to stay warm and stylish. Do not miss out on this incredible opportunity to score attractive discounts on winter items and accessories. Hurry and grab your favourites before they disappear. Stay tuned for more updates and exclusive promotions as you shop to your heart's content in our enchanting winter wonderland.
Comments
comments