Unique Valentine's Day Gifts 2020 | More Creative and Romantic Than Expected
Anxious about choosing a Valentine's gift for your special lady or man? Flower deliveries? Gourmet chocolates? Or teddy bears? but, these are not practical or creative in some way. Check out our list of Valentine's Day gift ideas and find the ideal and thoughtful gift for her/him. 
1. 4 in 1 Electric Face Cleaner Facial Exfoliator Beauty Massager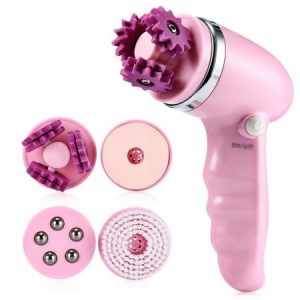 Compared with the traditional hand washing, an electric face cleanser brush can get deeper into pores, clean out the dirty hiding in pores and exfoliate dead skin cells to leave the face looking clean and fresh. This is a collection of cleanliness, beauty and massage at an organic whole of cleansing instrument. The facial cleaner set contains a 3D massage head, a 5-bead massage head, a natural sponge head and a soft brush head. Four kinds of options are available, including reverse/forward mode and fast/slow gear. Compact and easy to use, this face cleansing kit helps customize your perfect cleansing routine, enjoying professional-grade cleansing and massaging.
2. Pet Self-Cooling Gel Mat Bed-Large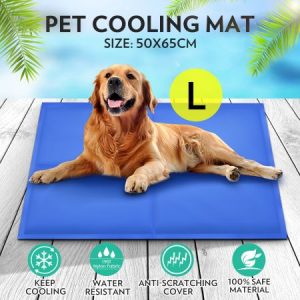 If your lover has a furry friend, this pet cooling bed is a thoughtful gift for her/him. This dog bed is made of 190T nylon fabric with a cooling gel cover, which offers support and softness. This cooling pet mat is designed to give a pet a cool and refreshing sensation during the summer or anytime a pet may need to cool down. It requires no water, no electricity and no refrigeration. The pet bed is lightweight, durable and non-toxic, ideal for pets with heat stroke, skin conditions or allergies. Foldable for storage and travelling, the mat is suitable for indoor and outdoor use.
3.Petscene Cat Bubble Backpack Pet Carrier Kitten Puppy Travel Bag Orange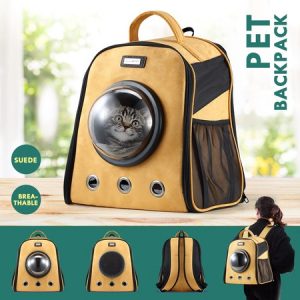 If your girlfriend is a cat parent, this cat bubble backpack is a great way for her to travel safely with her cat. It's made of high-quality PU to provide a sturdy construction which is scratch-resistant. This pet carrier features a semi-sphere design which prevents your pet from escaping out and it has a built-in security strap to ensure your pet stays in place.  In terms of practicality, comfort and security, this backpack is durable and also features soft washable pad, top and side entries, mesh panels and air holes to make sure that the interior is comfortable, accessible and breathable.
4.MAXKON 750ml Touch Screen Ultrasonic Jewellery Cleaner for Rings Necklaces Watches Glasses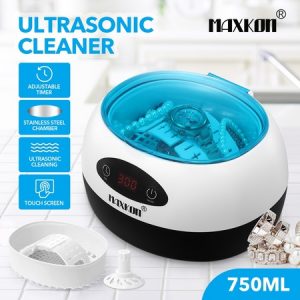 The Maxkon ultrasonic jewellery cleaner can safely clean dirty, discoloured and tarnished jewellery, eyeglasses, watches, CD/DVDs utensils and a whole range of other items in a matter of minutes by using just water. It is a powerful machine which generates 42KHz of ultrasonic waves, which are gentle enough not to cause any damage to your valuables and yet provide good-quality cleaning. The tank has a capacity of 25 ounces (750ml) and a wide interior which lets you fit in a wide range of items. It comes along with a general basket and a watch basket to ensure the items are contained. 
5.Mirror Jewellery Box Storage Organiser Earring Box PU Leather Cover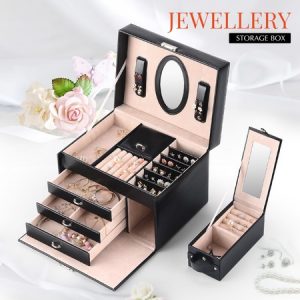 This classic jewellery box comes with some brilliant features and a very friendly design. Made of fiberboard and covered by soft lint, this jewellery storage organiser is firm, lightweight and fantastic. With four-level trays with three pull-out drawers, there are specific sections of various shapes and sizes to store the jewellery.  No more unwanted scratches or damages to the valuables. The elegant and impressive look makes it a beautiful choice to be placed on any tabletop or dresser. This jewellery box comes in an elegant gift box, perfect as a gift for your girlfriend.
6.14-in-1 Steam Mop Handheld Steamer with Accessories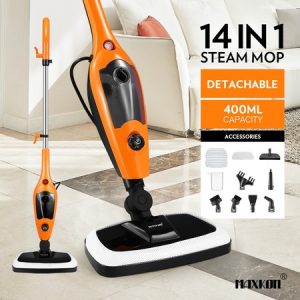 Go with this 14-in-1 steam mop to help do the cleaning for your love! This mop can be used on any type of surface with ease, killing most of the germs and bacteria with its powerful steam, regardless of corners. The steam mop comes with a 180-degree swivel head to make getting into tight spaces and hard-to-reach areas a breeze. It is can also be used as a handheld steamer for various other cleaning jobs. There are a variety of additional attachments which allow you to use it on everything from curtains to grout, including a window brush, fabric brush, carpet glider and more. 
7.8 Stage Water Filter & 2 Bonus Filters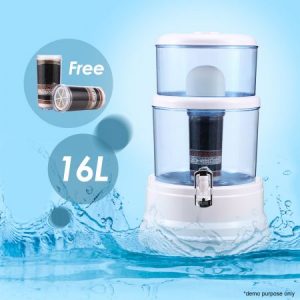 Bring health and clean water to whom you love! This water filter comes with the 8-stage filtration process to remove most of the contaminants and bad odour in the water. Built with the KDF activated carbon water filter media, this water filtration set is capable of ridding chlorine, chemicals, sediments, virus and other dissolved impurities. With a total capacity of 5000L water, this water filter system offers a convenient and easy way for enjoying mineral water at home. Moreover, it is easy to install and clean. There are 2 extra filter elements for prolonged enjoyment included. 
8.3L High Power Blender Commercial Food Processor Mixer Smoothie Maker Juicer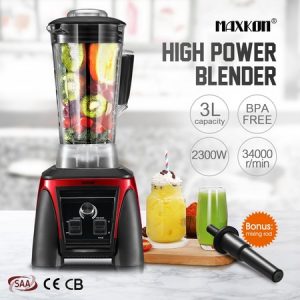 This multifunctional blender can help prepare nutritional food or juice for your valentine! With pro-quality precision and control, it can make everything from perfectly smooth nut butter to hearty soups and more. It is made of BPA-free Tritan food-grade material and can be used as a food processor, juicer, meat grinder, soymilk maker and more. This high power blender has ten variable speed settings and its heavy-duty base as well as non-slip rubber feet ensure it won't easily move on the counter when in use. The controls are intuitive and the operation is fuss-free. This machine can easily grind coffee beans and whirl up milkshakes and margarine in seconds.
9.Maxkon New 60L Benchtop Convection Oven Rotisserie Portable Toaster with Hot Plates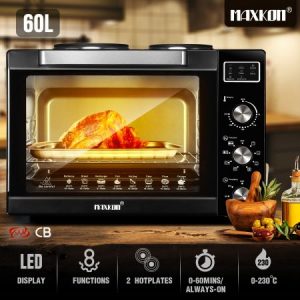 Provide an extremely helpful tool for your valentine when he/she's cooking. This Maxkon convection oven has a spacious interior, several accessories and a variety of settings. This portable convection oven is truly extra-large and can accommodate two 16-inch pizzas, a family-size chicken, or more than a dozen slices of bread. It comes with eight cooking functions like barking, broiling, toasting, defrosting and more. Its temperature can reach up to 230 degrees Celsius, and it uses less time and energy and automatically shuts off when the timer finishes. Last but not least, the back of the oven has multiple vents to maintain reasonable ventilation and prolong lifespan. 
10.Yeelight YLCT03YL 10W LED Table Lamp Pro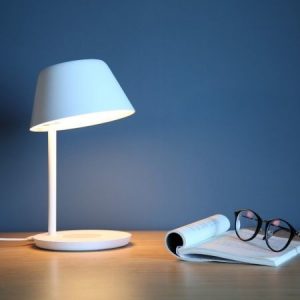 This Yeelight YLCT03YL will be a big surprise for your lover! With a simple, aesthetic and practical design, this LED table lamp can provide comfortable and soft lighting which reduces eye fatigue and protects vision. Its lampshade can be adjusted to 30 degrees and the backlight ring can form a uniform light-emitting effect. Designed with one-switch control, this desk lamp is compact in appearance and easy to operate. The lamp supports APP control and voice control. It can access to Homekit and Mijia App, through which your valentine can freely control the table lamp. Its elegant design makes it a perfect choice for home, bedrooms, study tables and more. 
Chocolate and roses are fine, but you want it to be enchanting. Give the unique and adorable gift and up the romance on your Valentine's Day this year!
Comments
comments